Hygge is a word that's been widely used to describe the Scandinavian way of living, but what does it mean? According to the founders of hygge – the Danes and Norwegians themselves – it's a feeling you can't translate into one word. In a nutshell, hygge is about slowing down and spending quality time with your loved ones or on your own, having a moment to relax and enjoy the little things in life. Think of warmth, coziness, light, and ease of mind, because that's what it's all about.
Hygge in interior design
Pronounced as 'hoo-gah', or 'heu-gah', this ideology is based on many components coming together and creating the ultimate feeling of coziness. Although hygge is embraced all year round, it's more prominent in the colder, winter months as we prefer to spend more time indoors, cuddling up under blankets and pillows. Some may say that adding a few candles and a warm cup of tea to your interior can make it hygge, and they're not entirely wrong. However, there is so much more we can do with our surroundings to make sure it feels more cozy. Now that we've uncovered what hygge means, it's time to dig deeper into how to achieve the joyful feeling of hygge in your own home.
A little DIY project for the whole family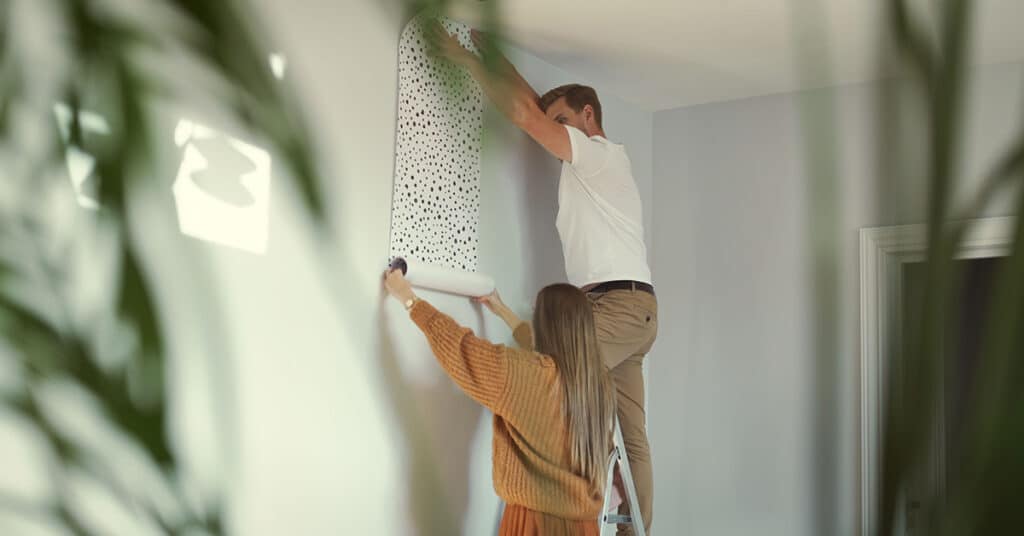 When the days become shorter, darker, and colder, we tend to spend more time indoors. As such, we need to come up with things to keep ourselves busy and make the most of it. A DIY project is not only a great way to freshen up your interior, but it's also an opportunity to engage in a fun activity with the whole family. Sounds quite hygge already, right? Now think of having a cup of cocoa and playing a board game together after you've finished the project – can you handle that much coziness?!
Neutrals and pastels
When we think of cozy and warm interiors, neutrals and pastels instantly come to mind. Neutrals are soft and soothing, perfect for creating a relaxed and serene atmosphere, which is exactly what you need for a hygge look. Similarly to neutrals, pastels often bring a calming presence to the space and add a pop of color at the same time.
Both pastels and neutrals are a pleasure to decorate with since they blend into existing interiors smoothly, meaning you don't have to do a full-home makeover to achieve a new look. Let's take a look at 5 different wallpaper designs that would make your home feel more hyggelig and warm.
Candice wallpaper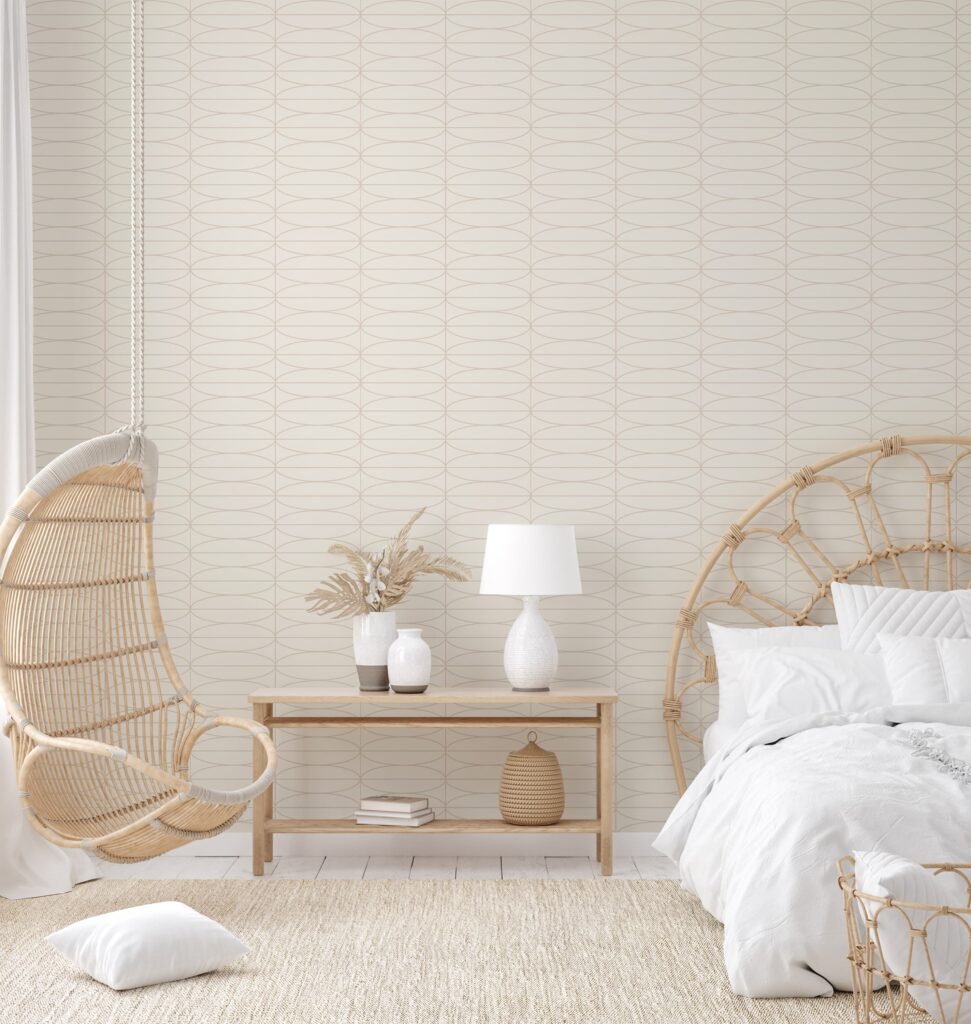 Beige is an absolute stunner. It's the perfect background for any type of interior and instantly adds a  warm feeling to the room. White walls can often look a little bland, but adding a beautiful beige wallpaper like this candice design will instantly add character to the room to help create a hygge look. 
Beige brush stroke herringbone wallpaper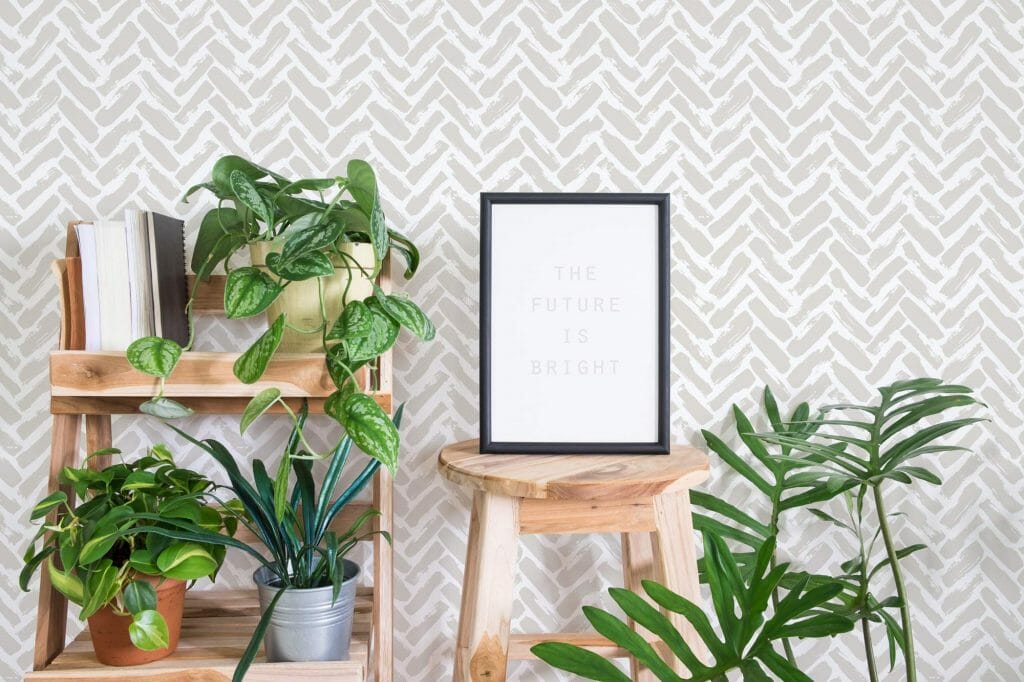 Another reason we love beige is that there is more than one shade of it. Although this beige brush stroke herringbone wallpaper has a cool undertone, it looks extremely cozy when combined with natural elements such as wooden furniture and plants. In case we didn't mention it already – plants are also an essential part of a hygge home.
Pastel leaf wallpaper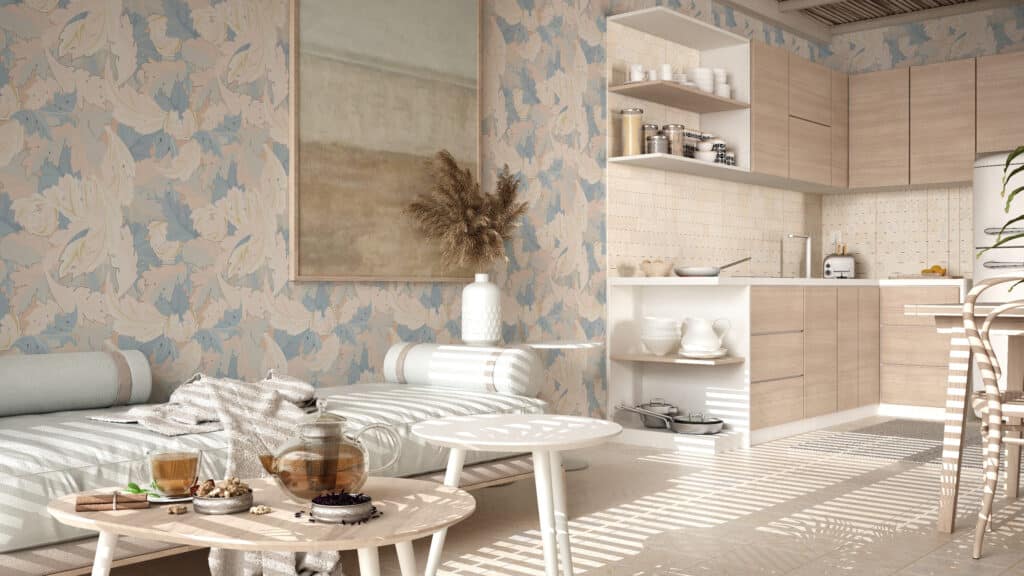 Having lots of natural light is already a great start. To bring out the best of sunlight filling up your room, add some pastels to it. Pastels will instantly make your space feel soft, light, and calming, inviting you to wrap yourself in a fluffy blanket and enjoy a good book in the living room. This pastel leaf wallpaper is one of our favorites. 
Terrazzo wallpaper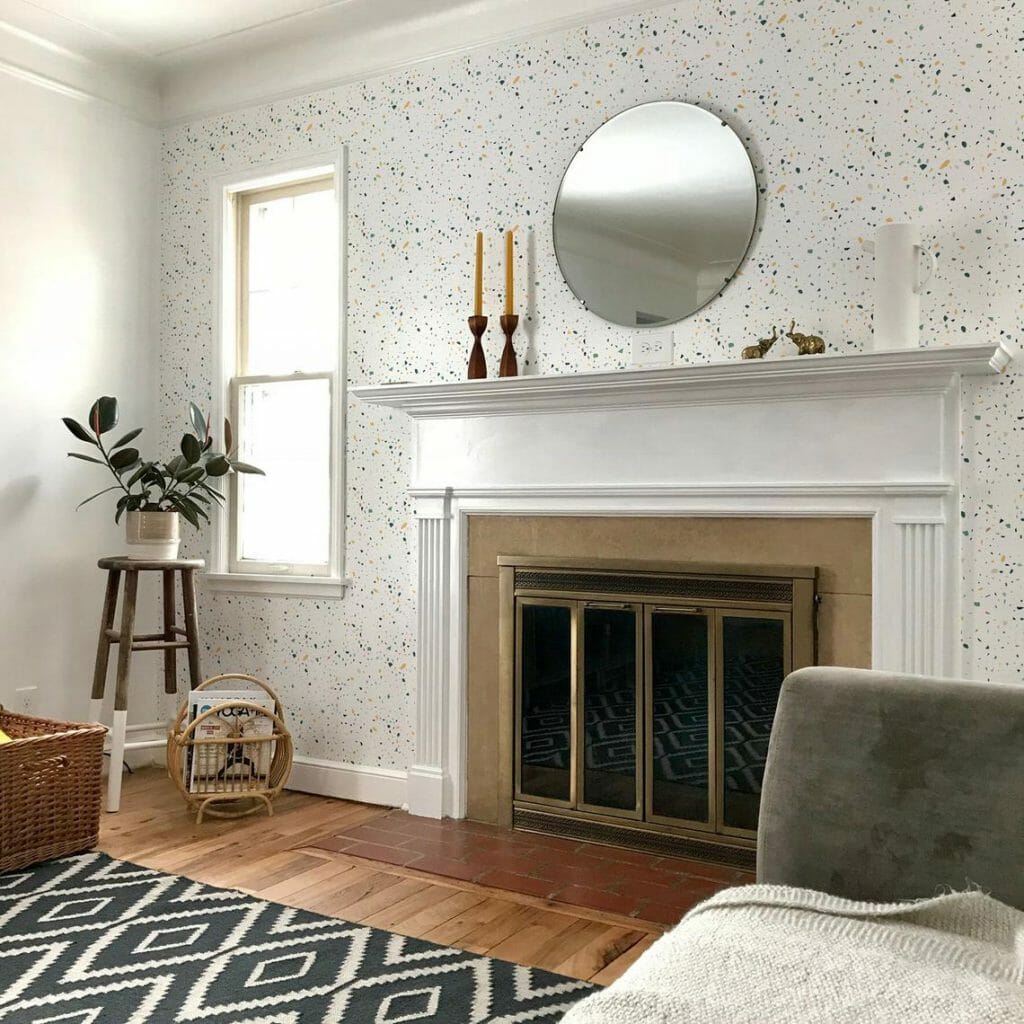 There's nothing better than coming home after a long day and cozying up by the fireplace. There's just a special charm to the flames flowing around, and it's certainly one of the most calming sounds. While having a fireplace is already quite cozy, you can take it to the next level by adding terrazzo wallpaper to the room. The neutral background and colorful accents will set the perfect scene for a hygge night next to the fireplace.
Pink aesthetic snowflake wallpaper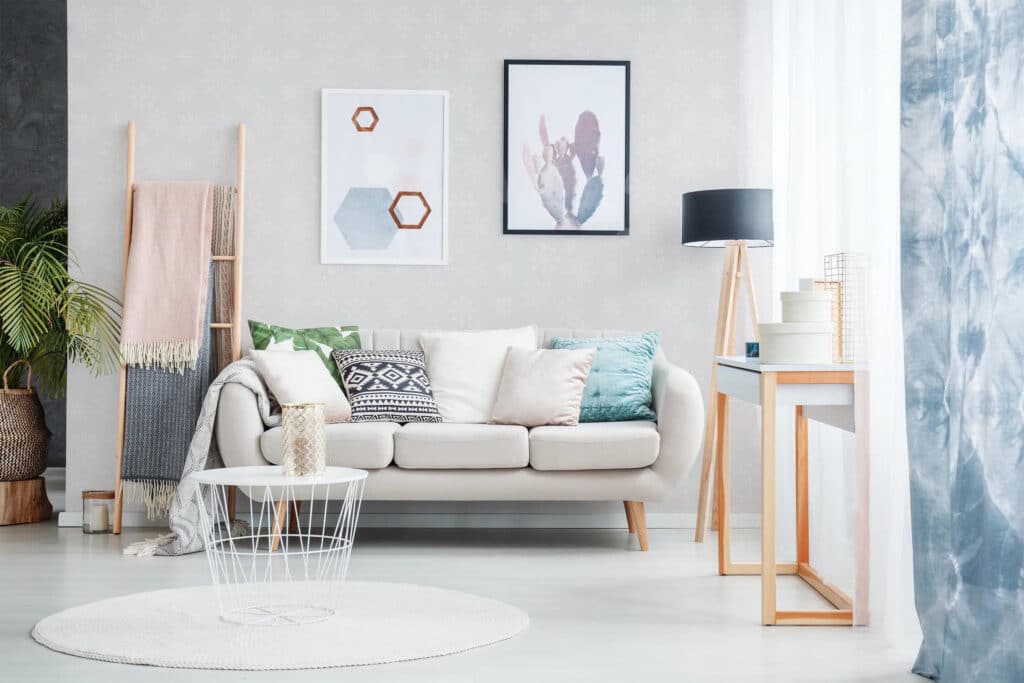 We're absolutely in love with this pink aesthetic snowflake wallpaper! Perfect for the holiday season and a temporary interior update, this design can easily remain on your walls for the rest of the year thanks to its subtle snowflake pattern. Add some comfy furniture and cushions, light a few candles and you have yourself a stunning hygge corner!
Remember that hygge is all about the simple pleasures of life, feeling cozy and connecting with your loved ones. We believe one of the best ways to connect with someone is by creating something together. Therefore, we encourage you to embrace the indoor season and jump into a DIY project together with your loved ones to create the coziest hygge look in your home!
Loving the content on our 'Fancy Walls' blog?
Sign up to our free, monthly newsletter! You'll hear about our latest wallpaper designs, and the most recent design trends!