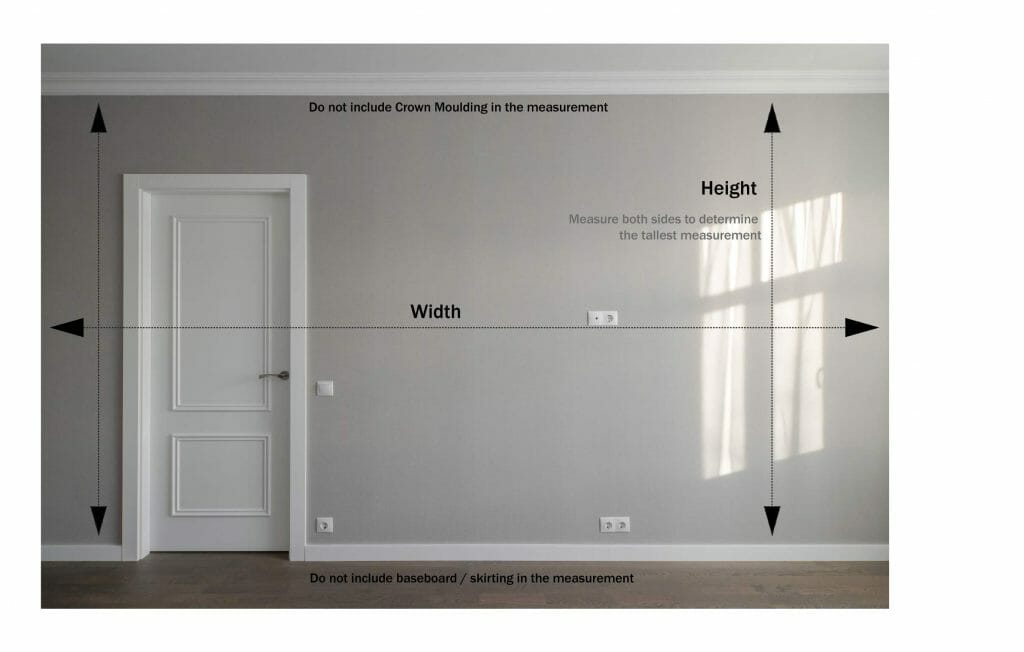 Please include doors and windows in the measured area!
Peel and stick wallpaper calculator
Not sure how many sheets of peel and stick wallpaper to order from Fancy Walls? Enter dimensions of each wall to calculate the number of panels required for the makeover of your room or feature wall.

Please enter the width and height of each wall separately.
Imperial units Metric system
Inches Feet
Enter
width
of the wall:
(1″ minimum)
Enter
height
of the wall:
(19″ minimum, 120″ maximum)