Do you know that magic place where things – big and small – go to play hide and seek but are rarely ever found because the door is always closed? That's right – it's the closet. Most of the time, we see closets as storage spaces meant to hide things and be hidden away themselves. But here's an idea – what if it became a part of your interior? And what if we said that your closet game is about to change with a few simple wallpaper and decor tricks? Only a few sheets of wallpaper and a couple of accessories can do the magic, and we'll show you exactly how!
Don't let this be just another cool idea saved on your Pinterest board – keep reading and add this closet makeover to your completed DIY project list!
Step 1 – evaluate the current setup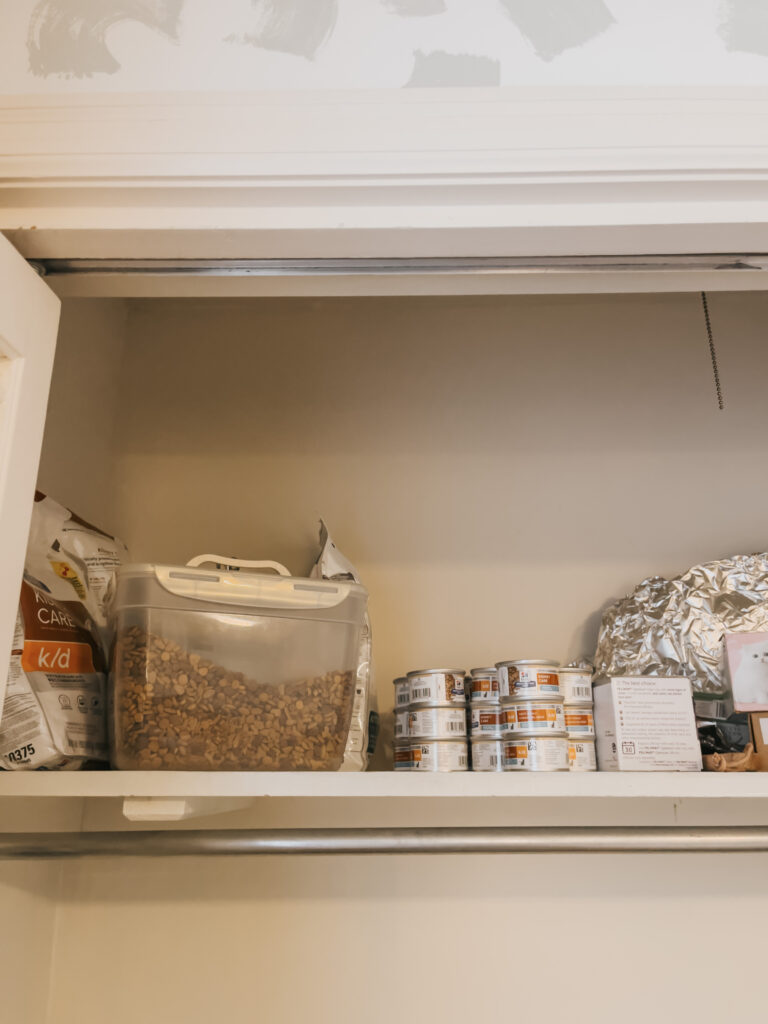 The first thing you want to do is evaluate the current setup of your closet. What do you use it for? Is it for storing things you use rarely? Is it so full that you can't see the walls anyway? Perhaps it's a part of one of the common areas in your home, and your hand reaches for something inside the closet daily. If so, this might be THE closet, and the facelift it's about to receive won't go unnoticed.
In our collaboration with Carrie, you'll see a fantastic cat closet makeover (yes, you read that right), which our furry friends strongly approve of.
Step 2 – keep or toss?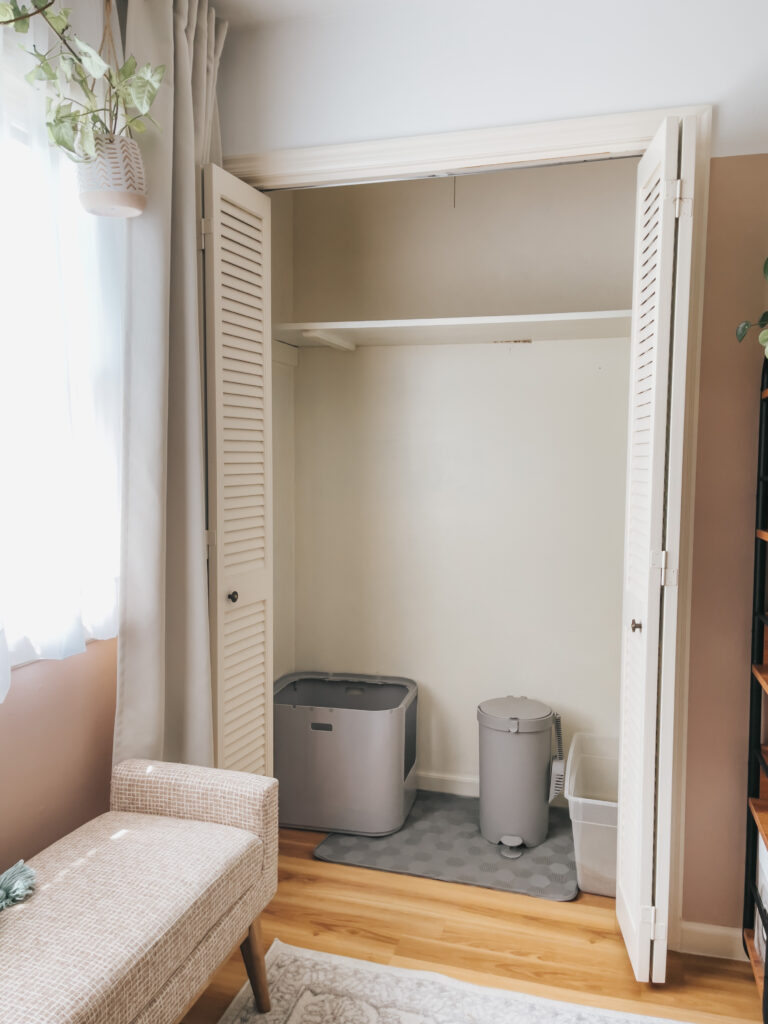 You probably have a few things inside the closet, and this is the time to decide on what stays and what goes. It's a great chance to go through your things and say goodbye to anything you haven't used in the last year. We've added a couple of new storage boxes and containers to the mix to give it a more organized and clean look.
Step 3 – pick a wallpaper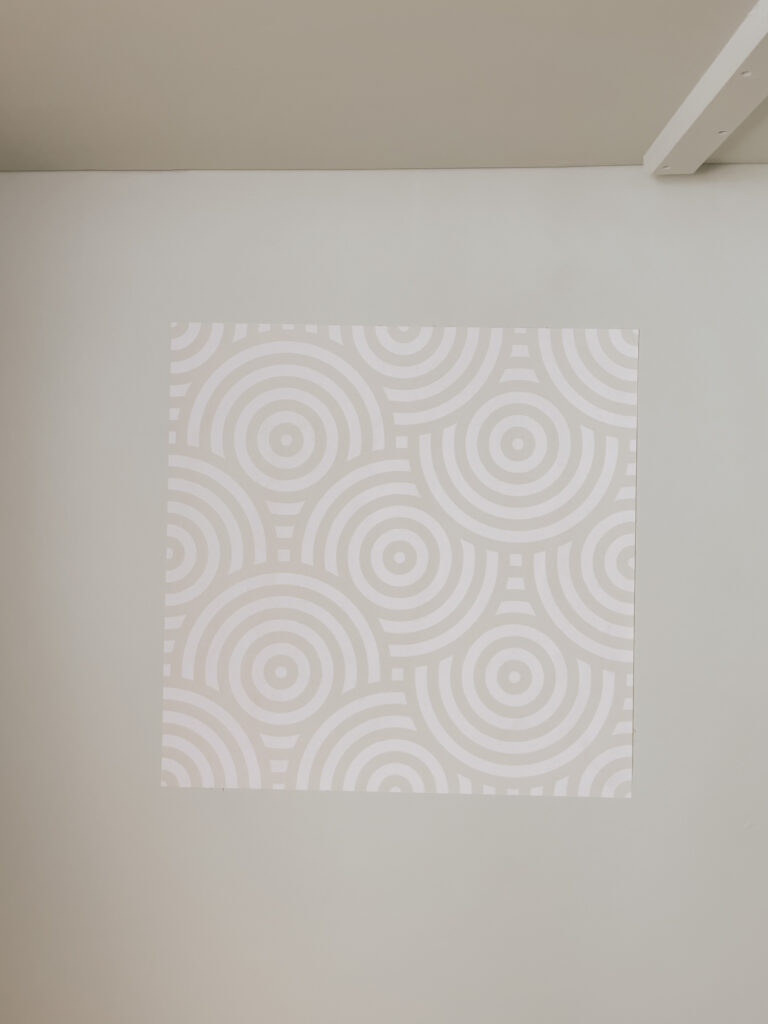 Once you have cleared out the space, it's time to pick your wallpaper. If you want a better preview of how the design will look in your space, the easiest way to do it is by ordering a sample. It's worth mentioning that most of the designs at Fancy Walls can be customized. All you have to do is add a comment during checkout and specify what color you'd like to have instead, and you'll receive your personalized wallpaper design.
We've picked this color-customized retro circles wallpaper for the makeover.  The sample fit in the space just as we wanted, so we're ready to go!
Step 4 – peel, stick, repeat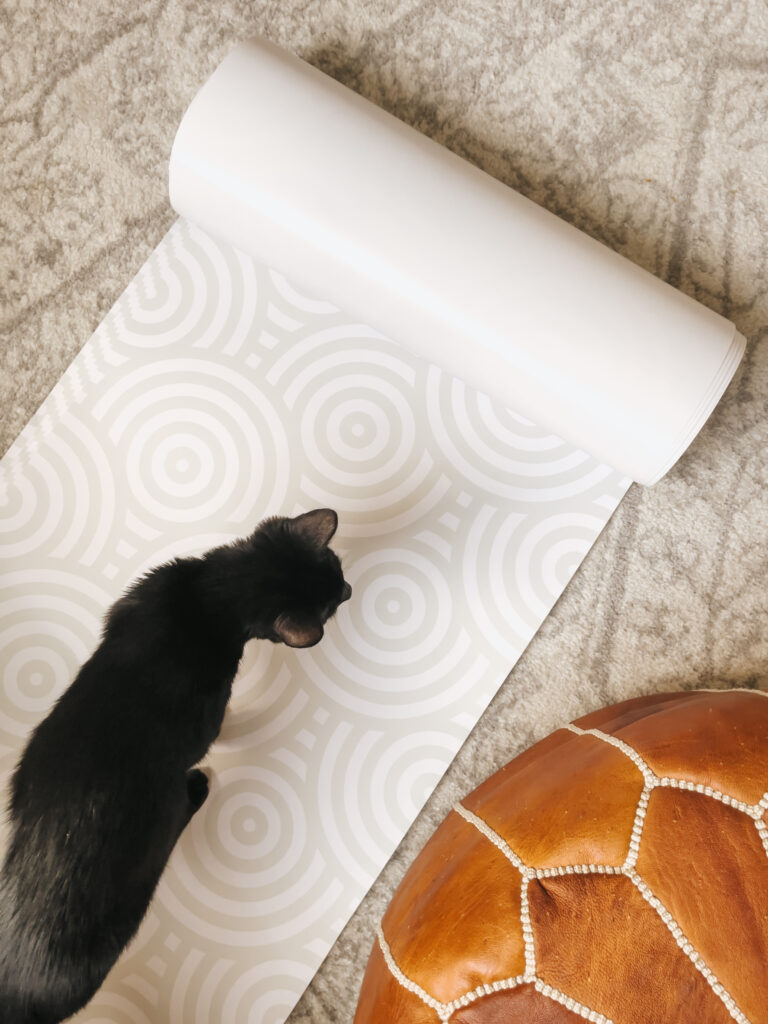 When you receive the wallpaper, check if everything is okay and it hasn't been damaged during the delivery (as our four-legged quality assurance assistant did here). Let the panels lay on the floor to straighten out for an hour or two. That way, it will be easier to apply them to your wall without them rolling too much.
If this is your first peel and stick wallpaper project, or you simply want to refresh your memory on how to do it, here's a short video guide to help you through the process.
Step 5 – finishing touches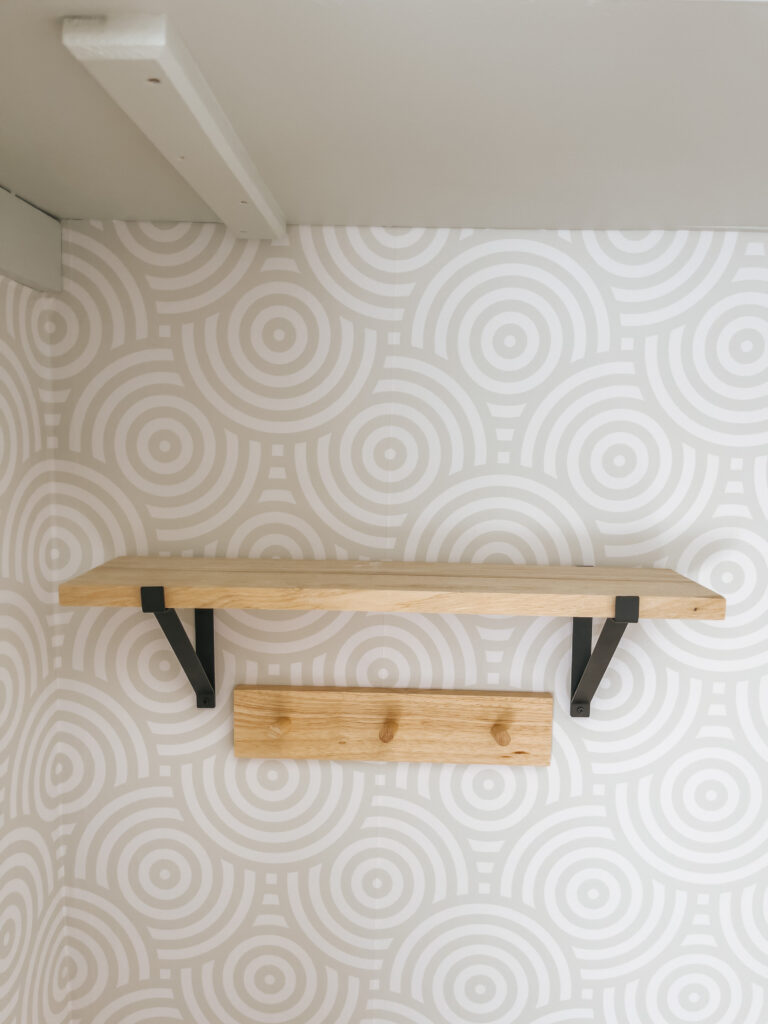 Almost done! With a few finishing touches, your Pinterest closet is ready. It could be that you don't have much space for decor or other accessories, and the new wallpaper is already enough. But we made it extra cozy and added a couple of accents to finish the look. Since the wallpaper is patterned, the accents we've chosen are pretty simple:
A wooden/metallic shelf with a wooden wall rack will be perfect for storing cat goodies and cleaning supplies and will add a more natural feel to the space.
Black and white watercolor artwork – keeping it within our color scheme and adding more visual interest to the closet.
Storage containers and baskets – nothing screams organized than matching storage containers and baskets.
A new litter box and trash bin – the new closet setup called for something more aesthetic and light.
Step 6 – the final result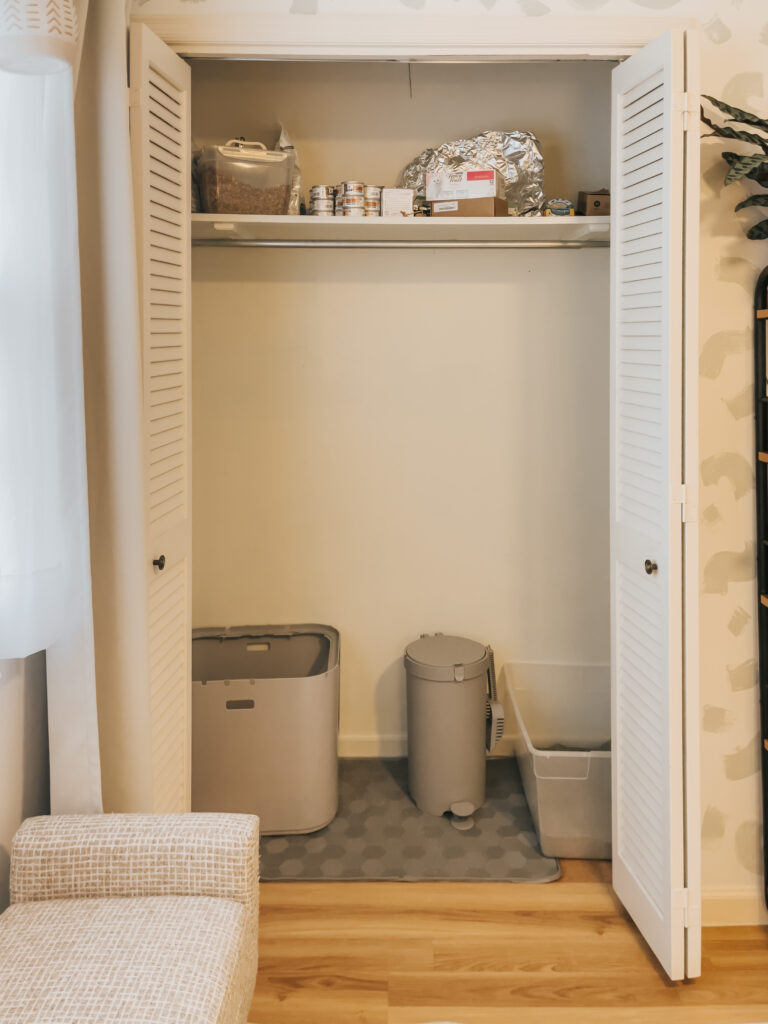 We are absolutely in love with the final result of this closet makeover! It has a clean, minimalist look with just the right amount of accents. With a few wallpaper sheets and a couple of matching decorations, we've completely changed how this space looks and feels. Needless to say, our furry assistant approves of this makeover and would definitely recommend it to a friend!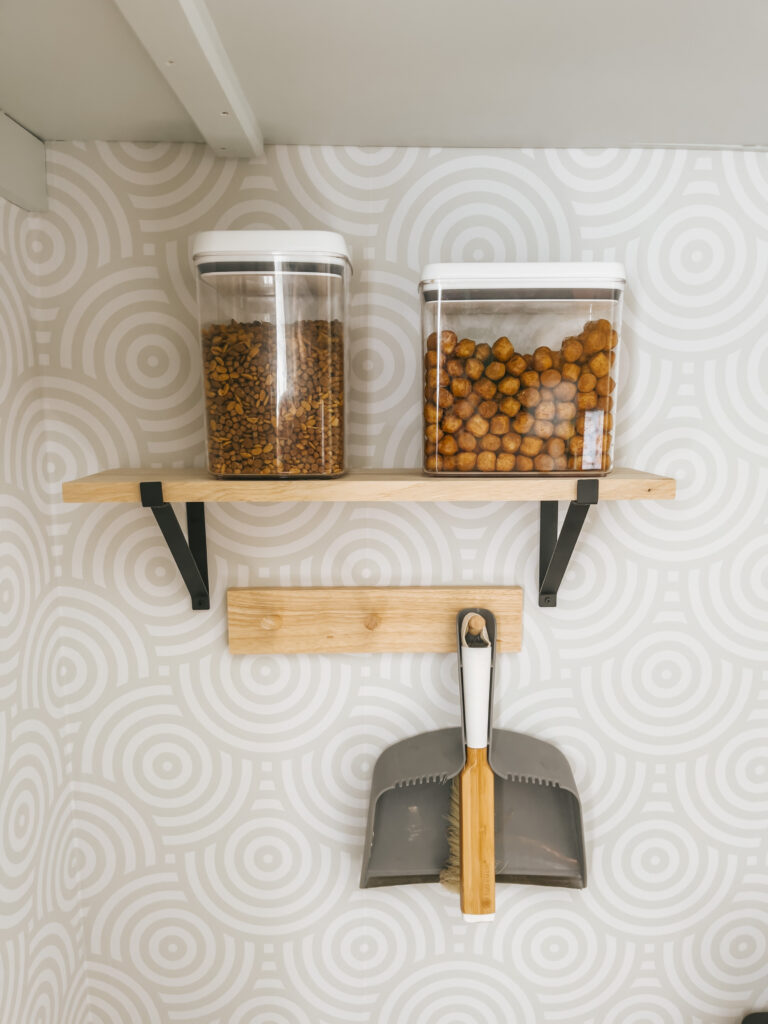 Say NO to boring walls and say YES to Fancy Walls!
Loving the content on our 'Fancy Walls' blog?
Sign up to our free, monthly newsletter! You'll hear about our latest wallpaper designs, and the most recent design trends!