As we delve deeper into the spooktacular month of October 2023, Halloween home decor enthusiasts quickly embrace a game-changing trend: peel and stick wallpaper. This modern innovation guarantees ease of application and an unmatched flair, setting the stage for some of the season's most beautifully decorated Halloween homes. Join us as we explore five enthralling ways to amplify your Halloween decorations for the home right in time for the festivities.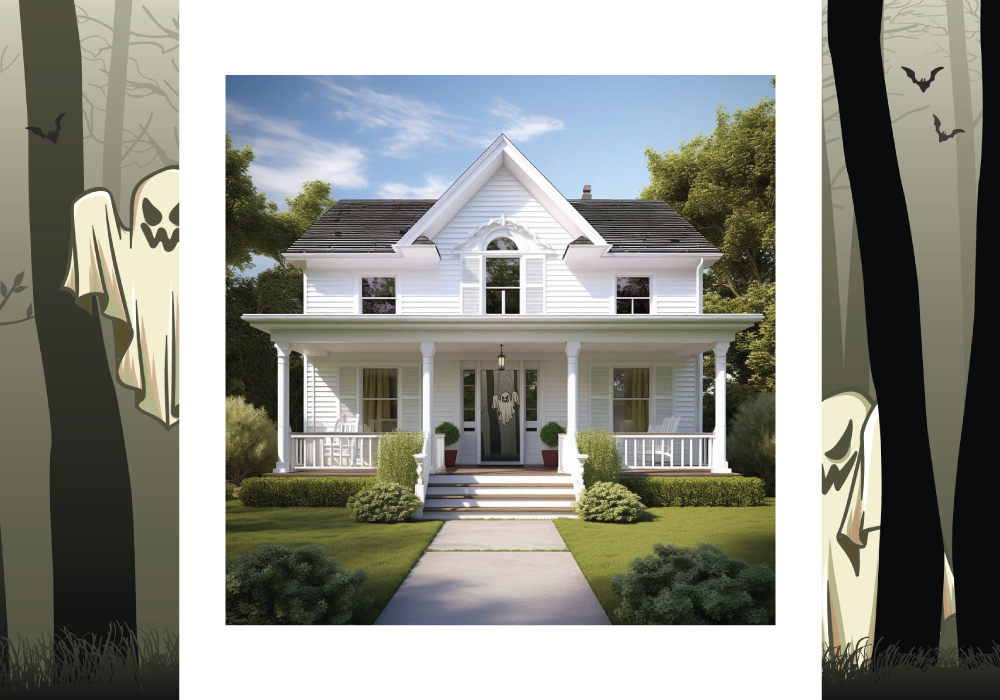 Design Choice: Spooky Halloween Forest Wall Mural
Idea: Morph your front door into the ultimate Halloween gateway.
Reasoning: First impressions count, and what better way to greet guests than with a portal to the spooky side?
How-to: Measure your door, trim the wallpaper to fit, and apply. To amplify the theme, complement with a Halloween-themed wreath.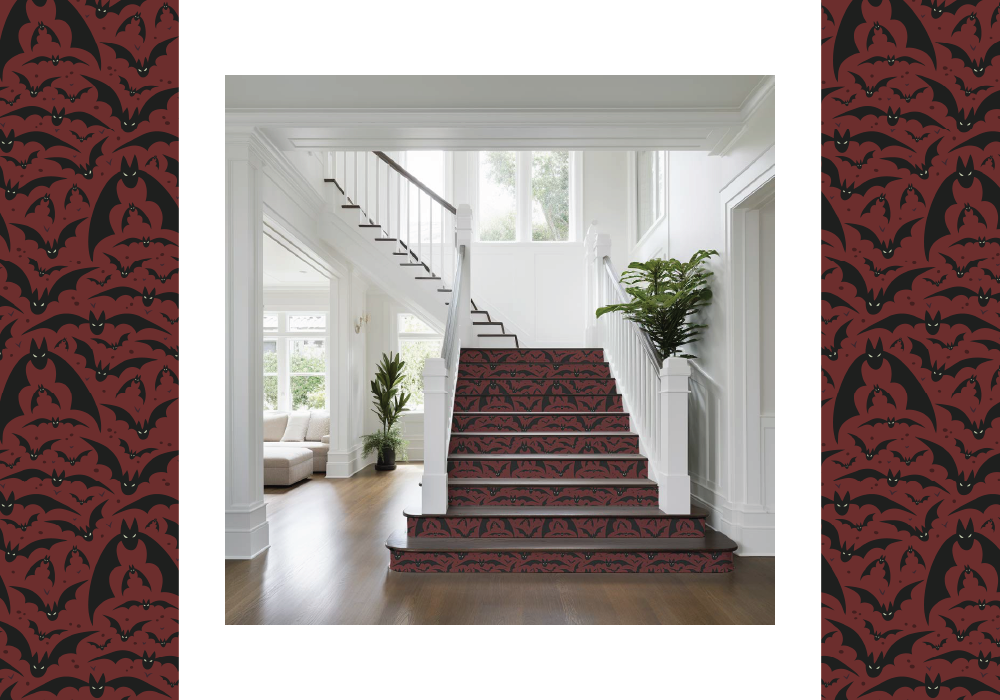 Design Choice: Scarlet Whispers of Midnight Flutters
Idea: Turn each step into a journey of eerie delight.
Reasoning: A staircase is vertical real estate perfect for creating memorable visual moments.
How-to: Measure the risers, cut the wallpaper, and apply. The playful bats enhance every step.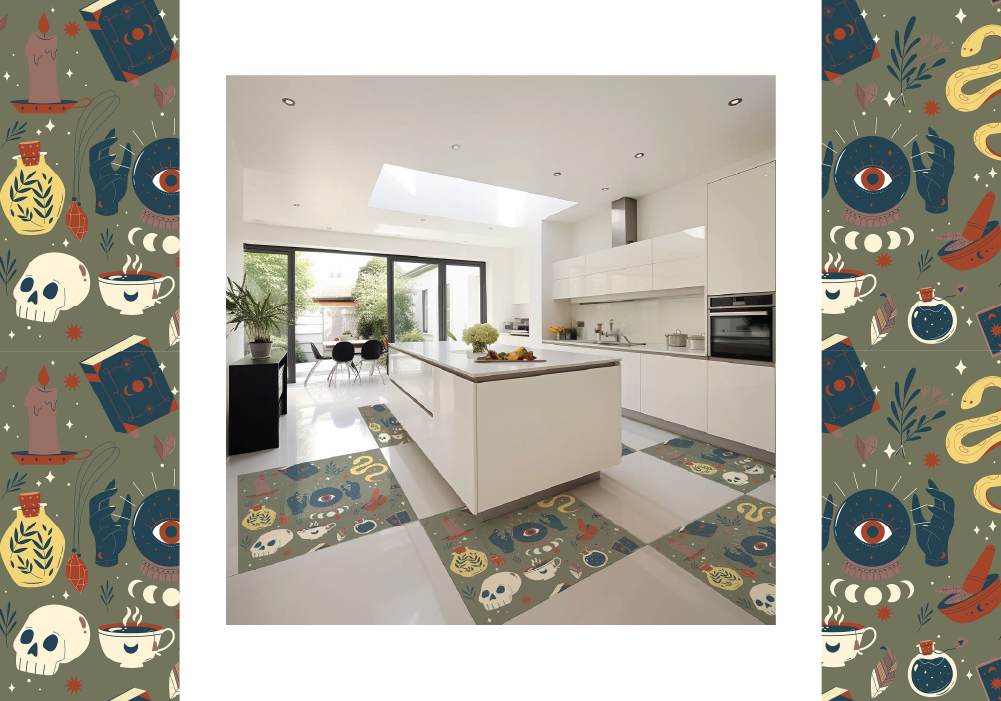 Design Choice: Esoteric Elements
Idea: Add a sprinkle of magic to your floor tiles, offering guests a thematic trail.
Reasoning: Your floor can be a canvas of festive expression, with thematic pathways adding a touch of enchantment.
How-to: Trim the wallpaper to fit your tiles and apply, introducing a touch of whimsy to the room's foundation.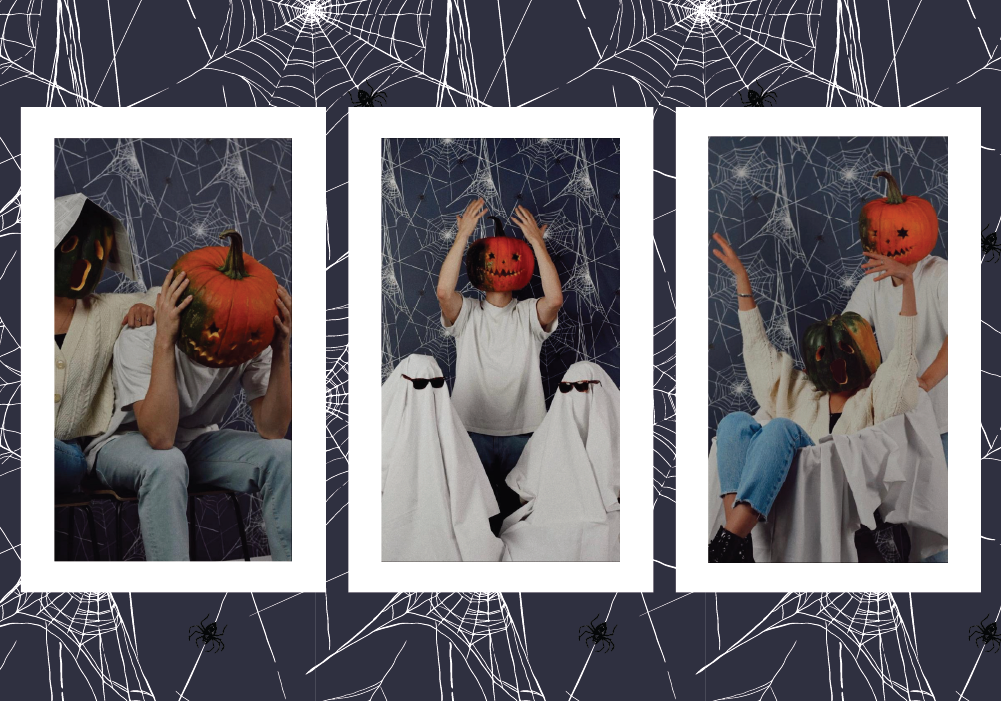 Design Choice: Dark Spiderwew
Idea: Craft a photo booth zone, ensuring every snap captures the spirit of Halloween.
Reasoning: Photos eternalize the night's magic; a thematic backdrop guarantees memorable captures.
How-to: Select a spacious wall, apply the peel and stick wallpaper, and enhance it with atmospheric lighting.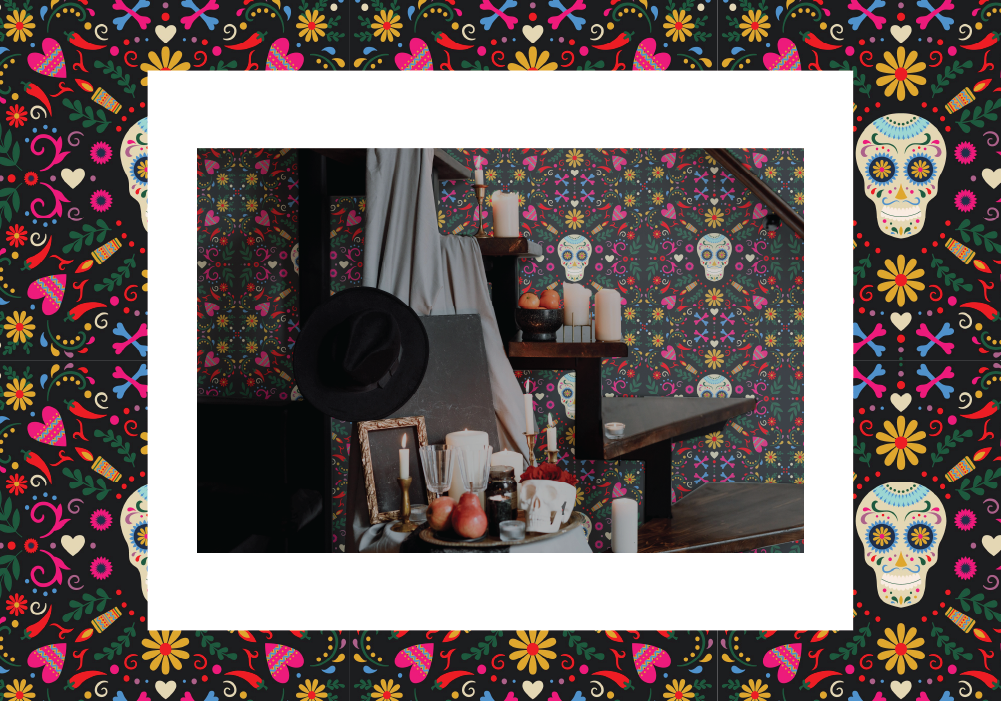 Design Choice: Sugar Skull
Idea: Inject life into any room with a statement wall that perfectly embodies Halloween decor 2023 vibes.
Reasoning: Instantly revamp a space, preparing it for a night of haunts and delights.
How-to: Choose your wall, apply the wallpaper, and let the transformation enchant you.
As the boundary between the mortal and spectral realms blurs, ensure your home stands at the forefront of Halloween decor 2023. With the simplicity of peel and stick wallpaper, your abode can still shimmer with Halloween elegance even if you're starting late. Dive into decorating, and let the festivities begin!
Loving the content on our 'Fancy Walls' blog?
Sign up to our free, monthly newsletter! You'll hear about our latest wallpaper designs, and the most recent design trends!