It's officially autumn! When pumpkin spice lattes and colorful leaves replace garden parties and beach days, you know it's time to cozy up. In this not-so-summery season, you can stay warm and comfy in many ways. Lighting up candles and reading a book, putting on your favorite knit sweater, and making hot chocolate is a good start, but sometimes, a more visible change is what we need (but don't know yet). Ready for some autumn colors?
The changing seasons often inspire us to transform our surroundings, as that is exactly what's happening outside. Autumn is the perfect time to go into hibernation mode and recharge our batteries, and having a cozy and inviting space is very important.
What makes a home cozy?
A cozy home is a good combination of warmth, comfort, and personal touch. As the days are getting shorter and darker, incorporating soft and warm lighting is key. Fluffy blankets, throw pillows, and soft textiles will certainly keep you comfy. So, how do we check off the personal touch box?
You may already know that we're all about home improvements that are relatively easy and quick. And what's easier and faster than switching up your color scheme and adding a color that matches the vibe outside the window? In this blog post, we'll look at 4 colors that are perfect for an autumn home makeover and will make you feel cozy throughout the season!
Earthy green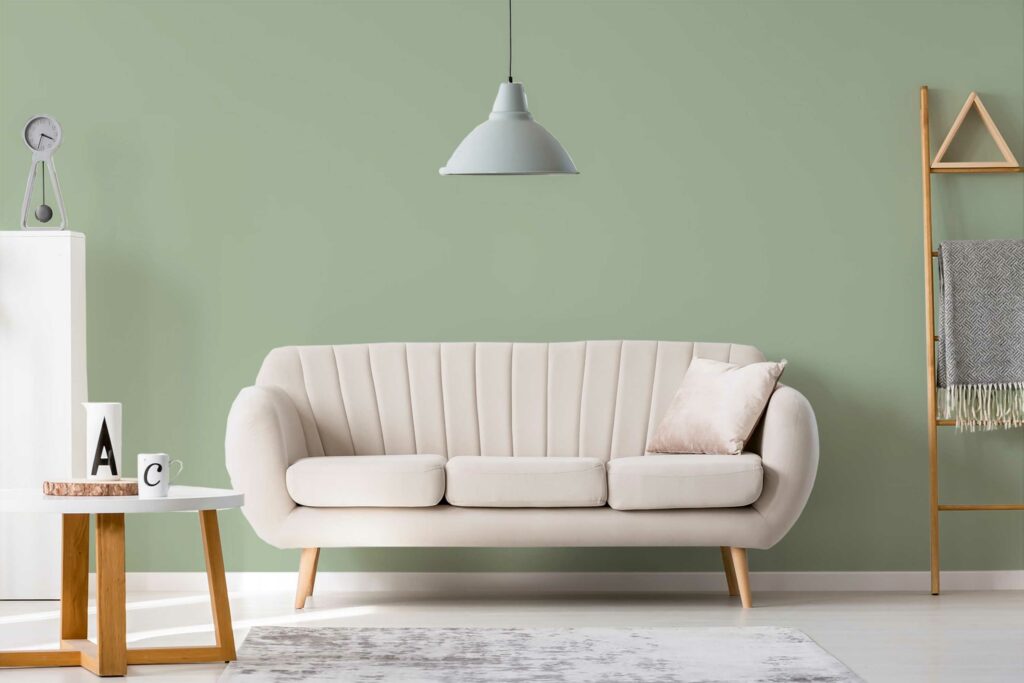 If you're looking for a way to make your interior more versatile and calming, earthy greens are the way to go. As simple as it is, this sage green solid color adds softness and the feeling of being close to nature, even indoors. It's an excellent option for smaller rooms or spaces lacking warmth. You can always mix and match different shades of green. Pair this sage green wallpaper with our solid green grass wallpaper for the freshest autumn look!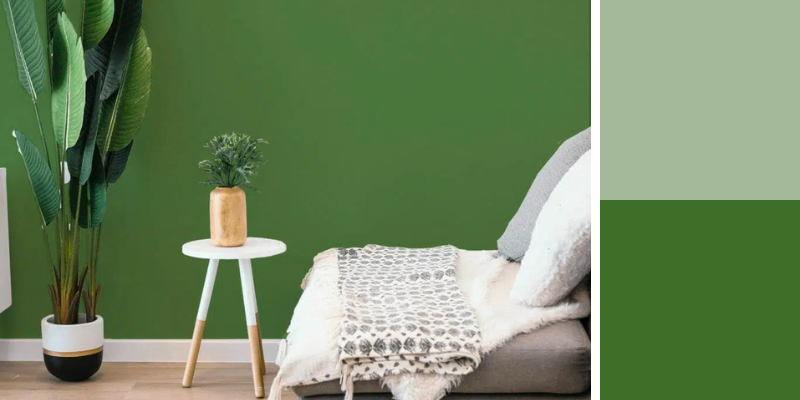 ---
Hot red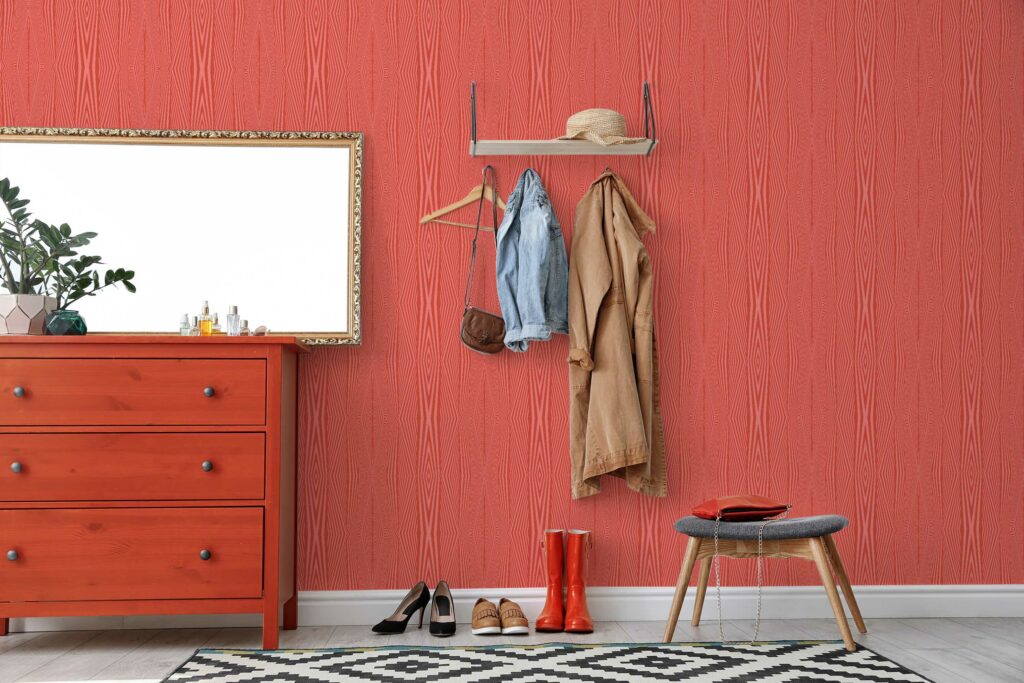 How about a little pop of color? According to fashion experts, red is the new "It" color for autumn 2023, and we know that whatever color is trending in our closets is catching looks outside of them, too. When it comes to interior design, decorating with red is a responsible task. You certainly don't want to overdo it – red is a powerful color, and too much of a good thing isn't good anymore. Think of red accents – a piece of furniture, comfy textiles, or even a wallpaper accent wall that will light up your space.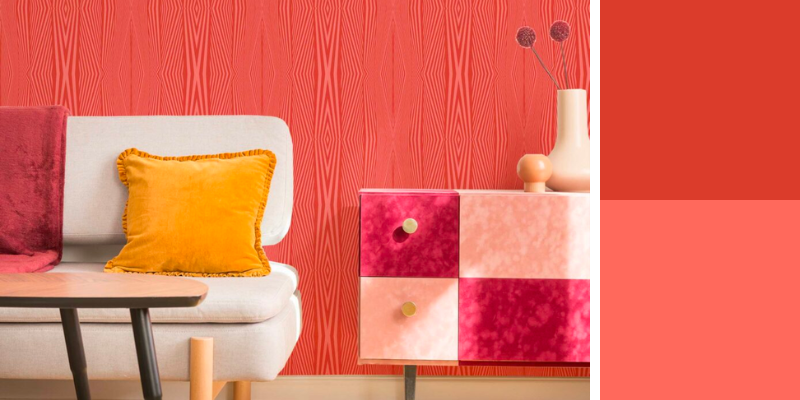 ---
Light neutrals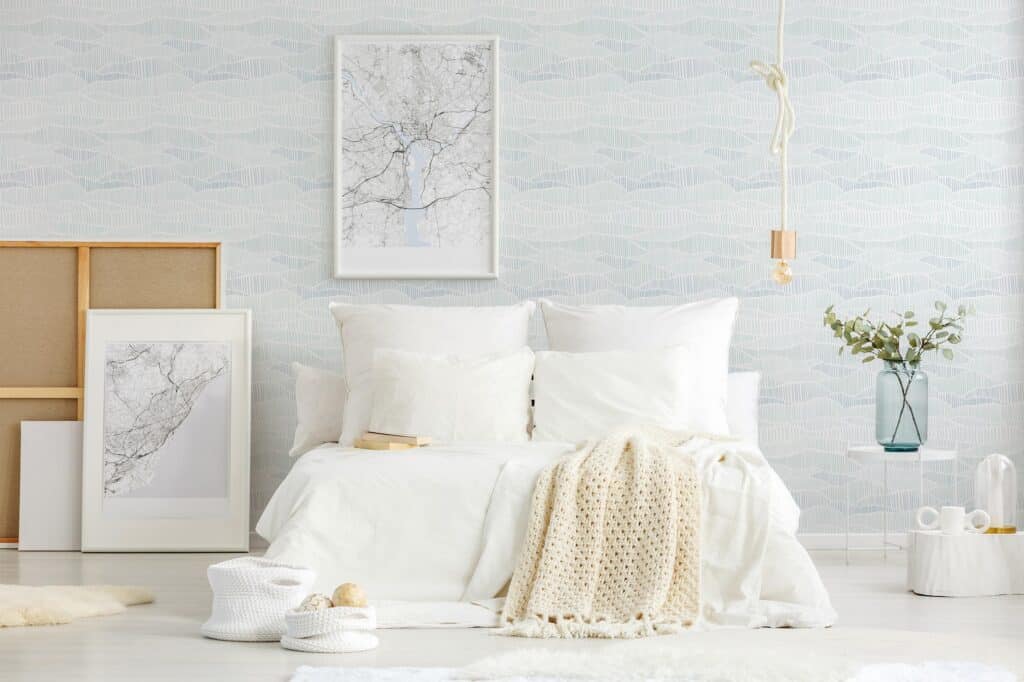 We love neutrals because it's nearly impossible to go wrong with them. They're easy to pair with other colors and give you plenty of room to play around with different patterns and decor. Besides, neutral, bright tones make the space feel lighter, and isn't that what we're going for in autumn?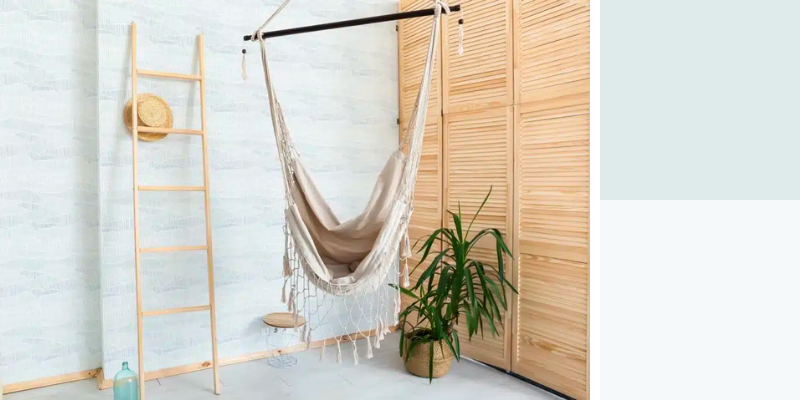 ---
Terracotta & burnt orange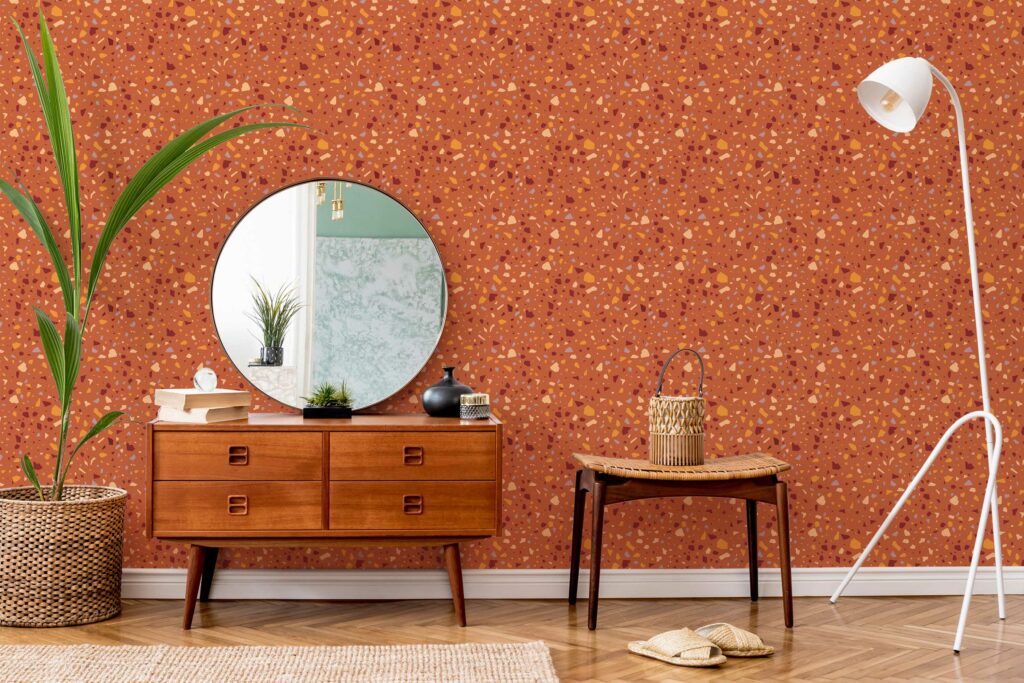 For many, orange is the color of autumn. Incorporating orange shades such as terracotta or burnt orange in your interior can evoke the cozy feeling associated with this season. Add a pattern such as terrazzo to the mix to make it more interesting. A wallpaper such as this terracotta terrazzo will create the ultimate autumn backdrop for your late Sunday brunches or movie nights!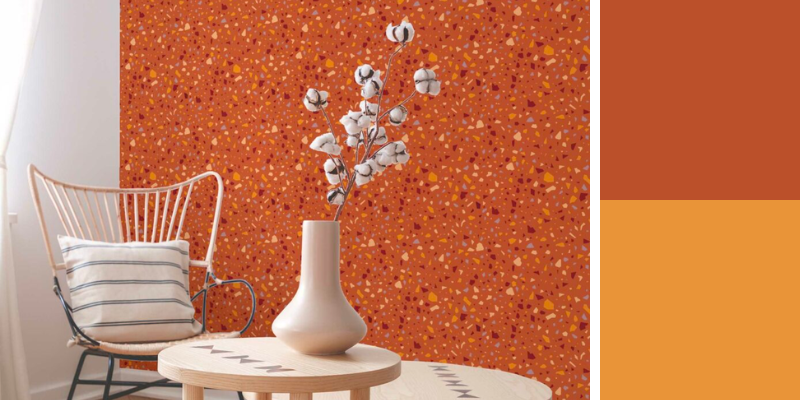 ---
These are just a few ideas for incorporating the autumn color palette into your interior. You can always experiment with different shades and color combinations and add a pattern if you feel extra adventurous. The most important thing is to find the right fit for your interior and the atmosphere you want to set. We hope you feel inspired to spruce up your space and make it the most cozy place to be this autumn!
Loving the content on our 'Fancy Walls' blog?
Sign up to our free, monthly newsletter! You'll hear about our latest wallpaper designs, and the most recent design trends!