Back-to-school season isn't just for the kiddos! With summer winding down, now is the perfect time for everyone to refresh their workspaces. Curating a stimulating environment is essential when working or studying from home. And, let's be honest: a fresh design can be just the motivation needed to dive into a new project or study session.
Enter Peel and Stick wallpapers: your easiest solution for an invigorating workspace overhaul. With these, there's no mess, no commitment, and an instant style boost. Here are five fantastic designs that our designers are championing this season: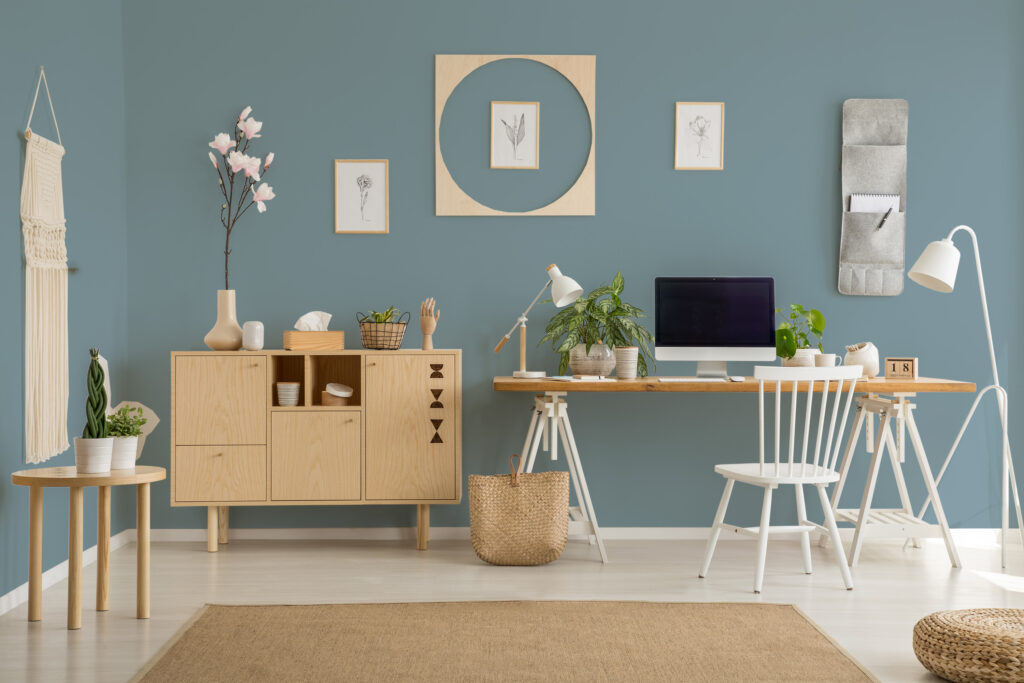 Sometimes, simplicity is key. This Solid Powder Blue wallpaper embodies soothing tranquility, which can help keep stress levels in check during intense work or study sessions. Its trending powder blue hue emanates calmness, making it the ideal backdrop for clear thinking.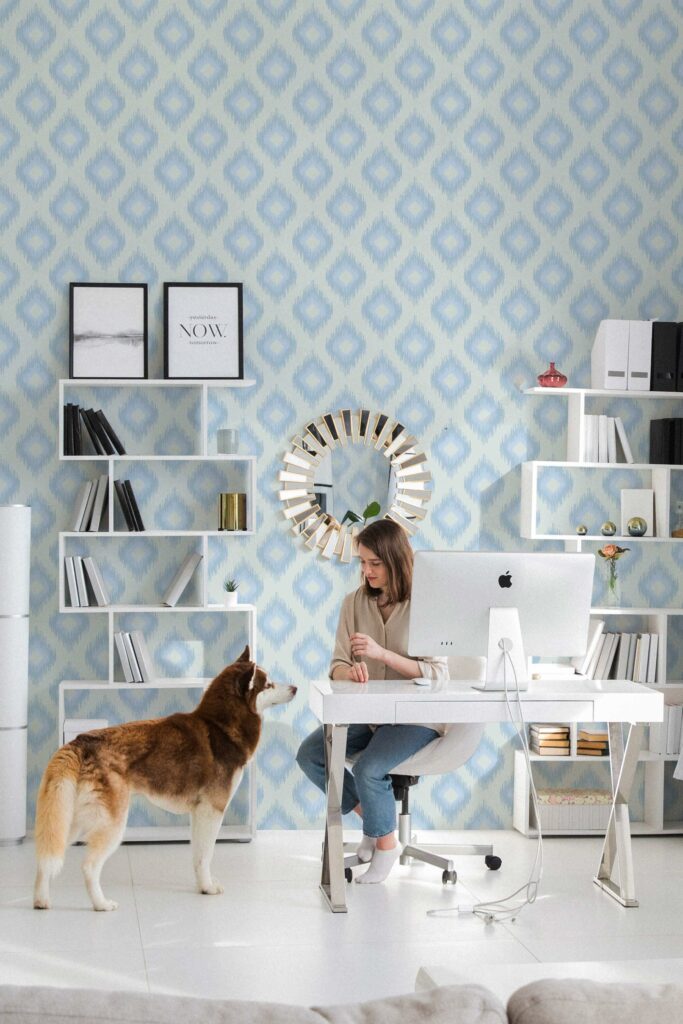 Yearning for the sea breeze during long workdays? Bring the beach vibes right into your home with this Coastal Ikat wallpaper. Its timeless ikat pattern resonates with relaxation, evoking memories of sunny days by the ocean. It's not just a wallpaper; it's a mini-vacation!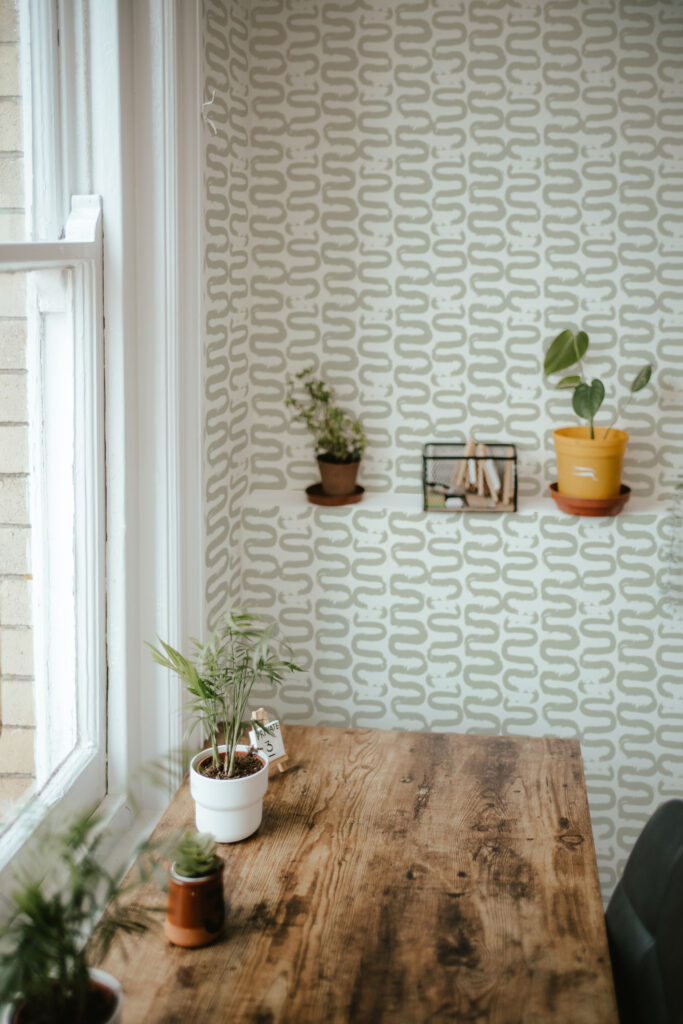 Modern, chic, and effortlessly stylish, this Beige Wiggle Brush design introduces an abstract elegance to your space. Its curved brush strokes form a contemporary pattern that stimulates creativity and adds a touch of creativity to every brainstorming session.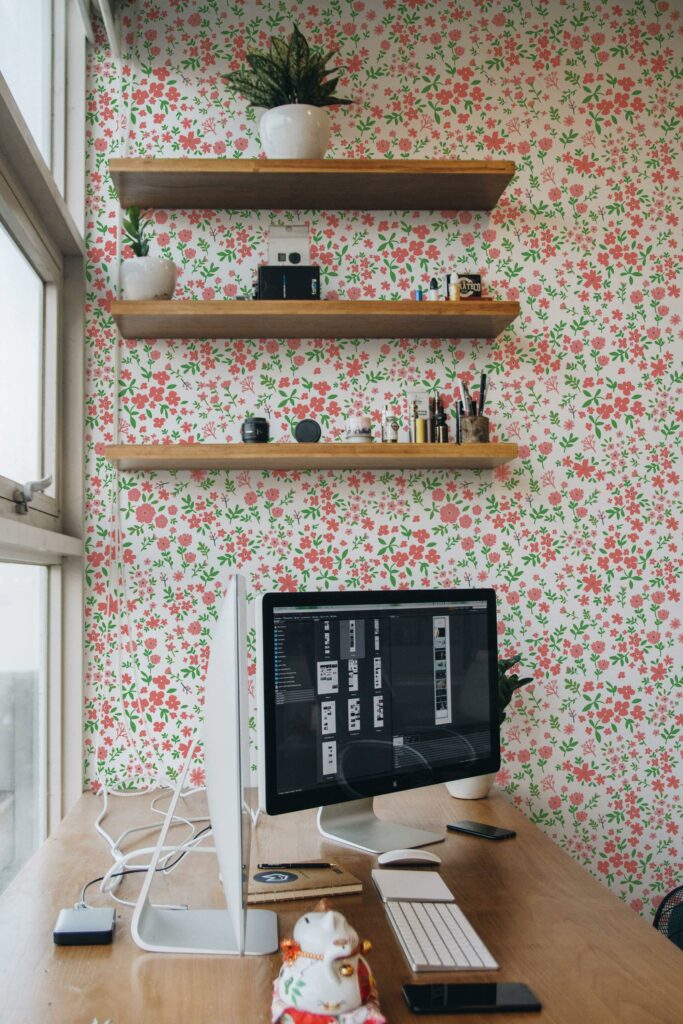 Embrace the timeless charm of the countryside with the Cottage Core design. Its dainty red florals sprawled over a pristine white background evoke a sense of serenity and nostalgia, perfect for those who seek inspiration from nature and its myriad hues.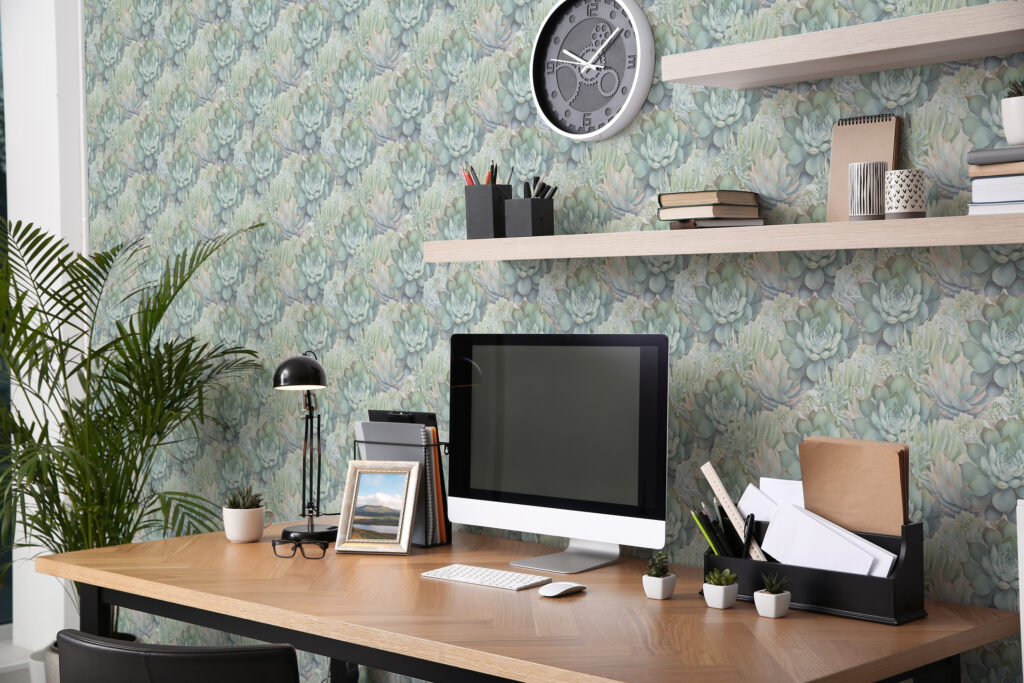 A fresh take on botanical themes, the Sage Succulent wallpaper promises a Zen workspace. The light green color palette and its continuous succulent pattern imbue a sense of growth and rejuvenation—ideal for new beginnings and fresh perspectives.
Embracing the back-to-school spirit is about new opportunities and a fresh outlook. It's about starting anew, armed with the learnings of the past. So why not reflect that ethos in your surroundings? Give your home office the boost it deserves with Peel and Stick wallpapers. Dive into décor and embark on the next chapter with style and vigor! 🌟📚🖼️
Loving the content on our 'Fancy Walls' blog?
Sign up to our free, monthly newsletter! You'll hear about our latest wallpaper designs, and the most recent design trends!