Just like that, we are about to turn the page to a new year. There's something so refreshing about the change of a calendar – and that includes refreshing trends! Wallpaper is no exception to that. Though we will see some similarities from 2021 in 2023 wallpaper trends, 2023 is actually prompting quite a shift in aesthetic wallpaper trends that have been around for a while. To help you stay ahead of the curve with your interior décor, here are the top aesthetic wallpaper trends to watch out for in 2023.
Loud Statement Wallpapers
Subtle designs have been a top trend for quite some time, allowing your walls to remain clean, bright, and white for the most part. That is, perhaps, the biggest trend we will see shift in 2023. Loud wallpaper designs, like black aesthetic wallpaper, are starting to take off. When we ring in the new year, we'll start to see an even bigger boom with moody aesthetic wallpaper that makes a powerful statement.
Fun, Bright, Colors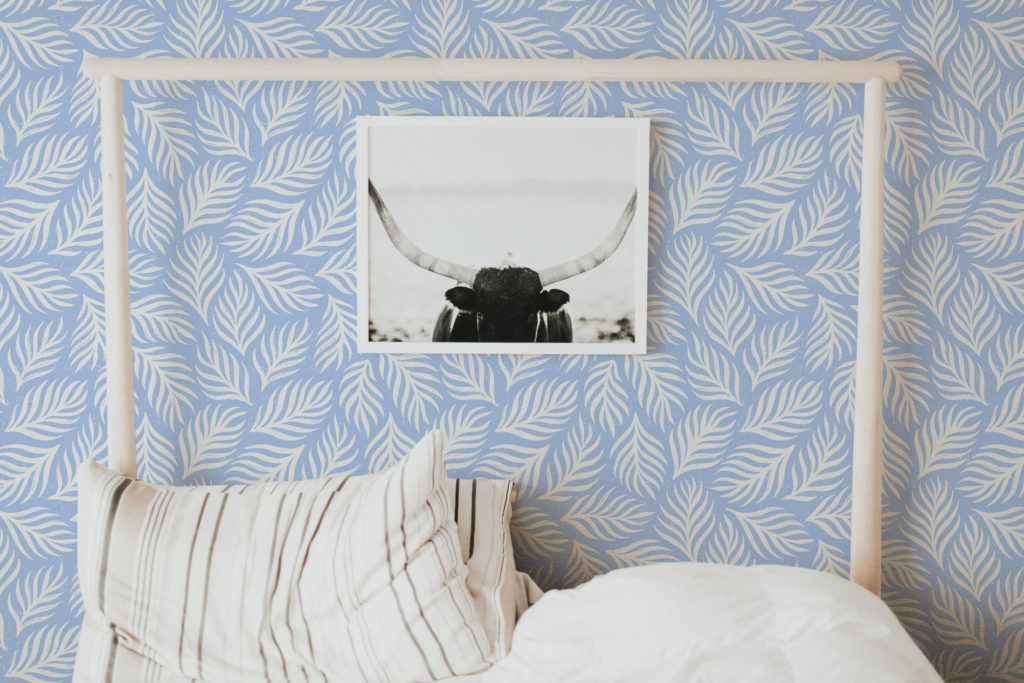 Staying along the lines of wallpapers that make a statement, bright colors are also a top trend to watch in 2023. Pink aesthetic wallpaper and blue aesthetic wallpaper are becoming some of the most commonly searched wallpapers as we near the end of 2021, so we're certain we will start seeing beautiful, colorful, aesthetic wallpaper patterns trending on our favorite interior designers' social media pages throughout 2023.
Bringing the Outdoors In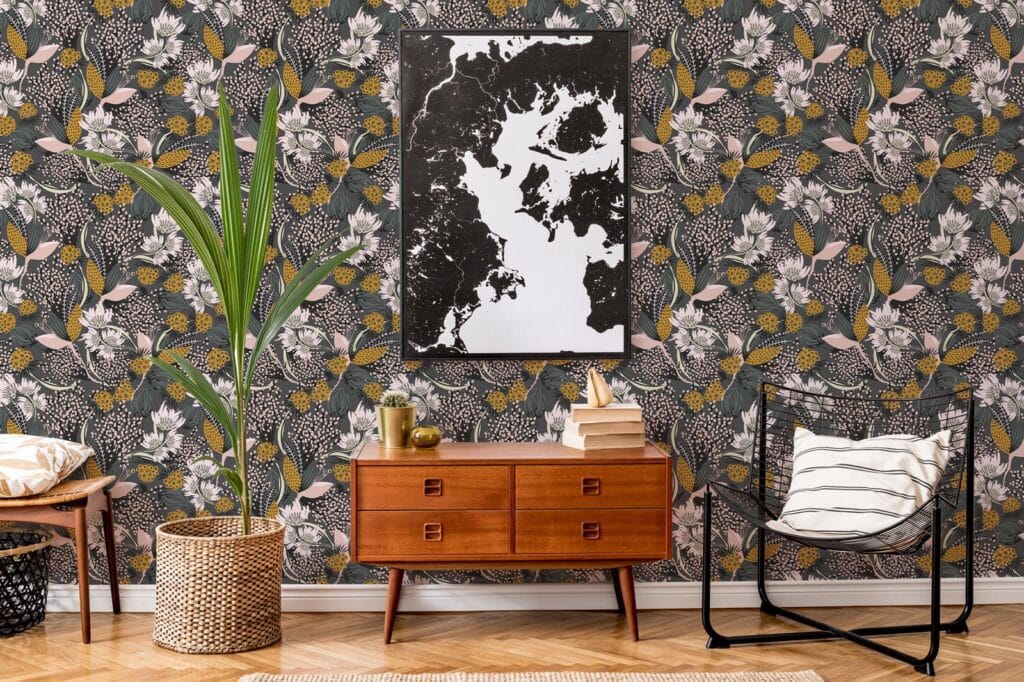 Nature-inspired aesthetic wallpaper patterns were certainly trending in 2021, and there is no sign of that trend slowing into 2023. Beautiful foliage and florals remain a stunning way to create a sense of calm in your home while also adding to your overall interior design. Nature-inspired patterns also pair nicely with the two trends previously mentioned. Black aesthetic wallpaper paired with a beautiful leaf-patterned wallpaper would tie beautifully in a space. Another great pairing could be a floral wallpaper with a fun pink aesthetic wallpaper to add to the feminine feel.
Wallpapers That Can Take Flight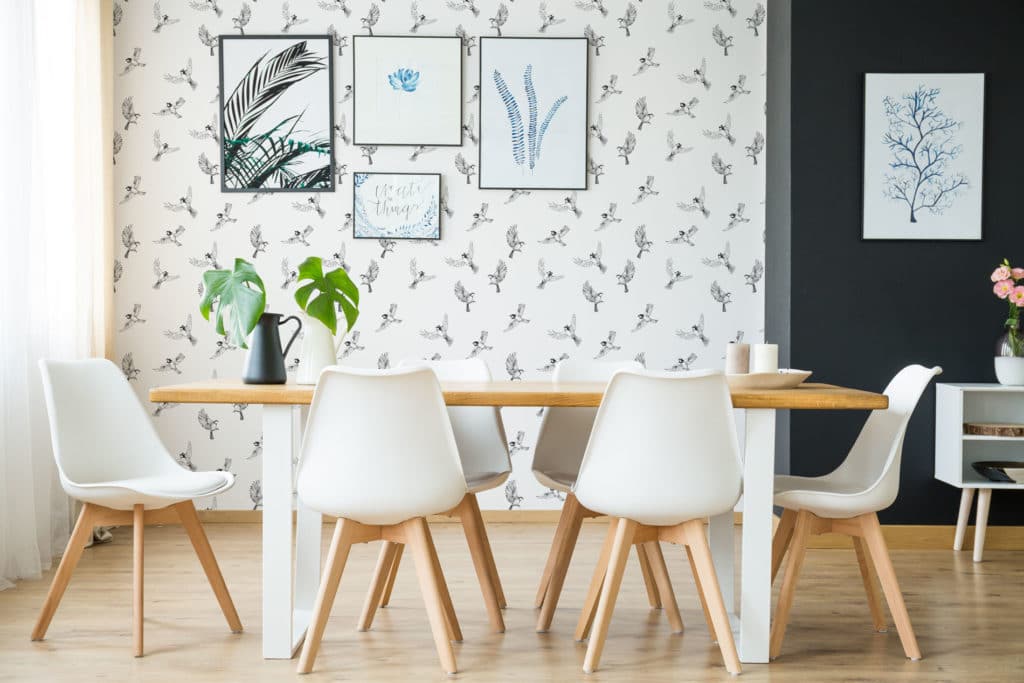 Speaking of pairing wallpapers, the next trend to watch in 2023 is a bit of a combination of two previously mentioned trends: loud statement wallpapers (coined the term "maximalism") and bringing the outdoors in… Bird-patterned wallpaper! There is something about a clean or moody aesthetic wallpaper color with beautiful birds throughout the pattern. A bird-patterned wallpaper is a stunning way to add a bit of a vintage feel in a space while also staying ahead of current trends.
Whimsical Wildlife Wallpaper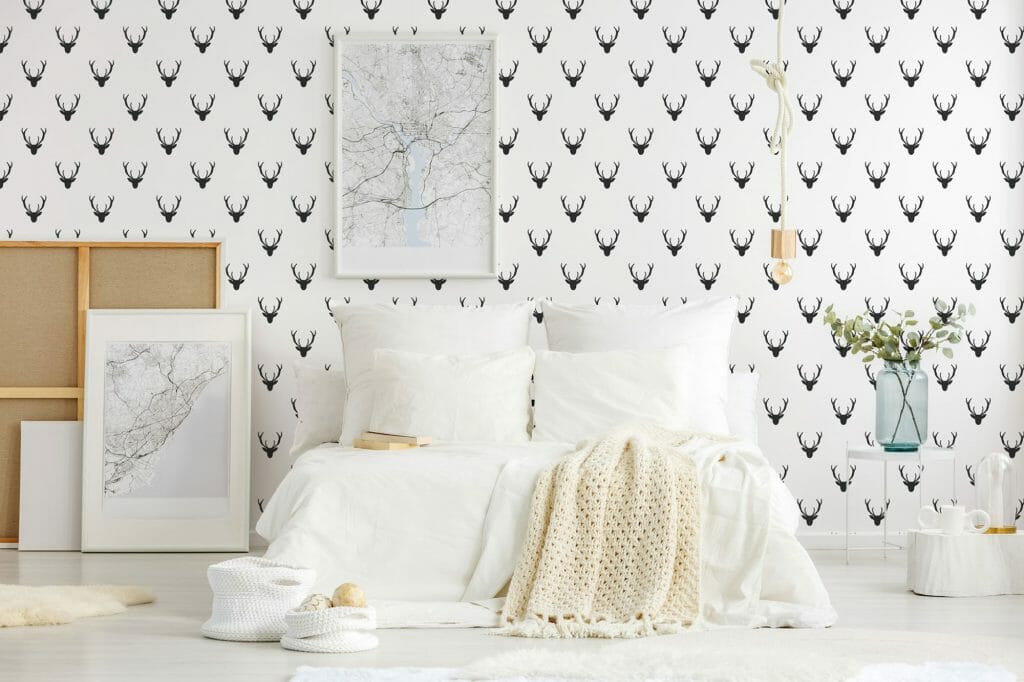 Animal-patterned wallpaper has been a trend that we typically saw in nurseries or children's bedrooms in the past, but animal patterns are maturing and have become a top trend to watch in 2023. Wildlife aesthetic wallpaper is another trend that can be paired with others in our list, or you might even see overlap in one pattern itself. As an example, black aesthetic wallpaper paired with a softer animal-patterned paper would work together nicely in a space. You will likely also find wallpapers that have both animals and foliage or florals incorporated in a pattern together. Regardless, whimsical wildlife patterns are another beautiful trend we'll see an increase in popularity in 2023.
If you want to stay on top of, or even ahead of, the current trends, it's time to start looking out for the trends we'll be seeing in 2023. When it comes to aesthetic wallpaper, we will see some big changes next year, but we will also see some trends continue on. Of the five 2023 wallpaper trends, we mentioned today, which one do you plan to incorporate into your home's design this upcoming year?
Loving the content on our 'Fancy Walls' blog?
Sign up to our free, monthly newsletter! You'll hear about our latest wallpaper designs, and the most recent design trends!