Peel and stick wallpaper is a trending way to spruce up your home's interior. With so many beautiful patterns available, it's easy to see why. Wallpaper is like incorporating a work of art on a large or unique canvas. That canvas could be an entire wall in your living room or bedroom. It could also be a boring, everyday object in your home, such as a bookshelf or a kitchen appliance.
There are many creative ways to use peel and stick wallpaper in your home. Here are our top five favorite ideas to get you started!
1. Bookshelves
Adding peel and stick wallpaper to a bookshelf you already own, or one you've been eyeing at the antique shop is a fantastic way to add your own personal flair to an otherwise quite mundane piece of furniture. Unless a bookshelf has particularly unique craftsmanship, bookshelves aren't generally a statement piece in your home. The addition of a beautiful wallpaper pattern can turn your bookshelf into a focal point of any room.
2. Tabletops
Similar to bookshelves, tables are tables. They don't usually add a unique design element to a space. In fact, they are typically used to tone down other design elements. However, that doesn't have to be the case! What better canvas to display a work of art than the one you host and entertain your guests around? Your table is the perfect opportunity to make a statement that will be enjoyed by anyone you invite over for dinner. Even better, you can enjoy it yourself every day with your morning coffee!
3. Ceiling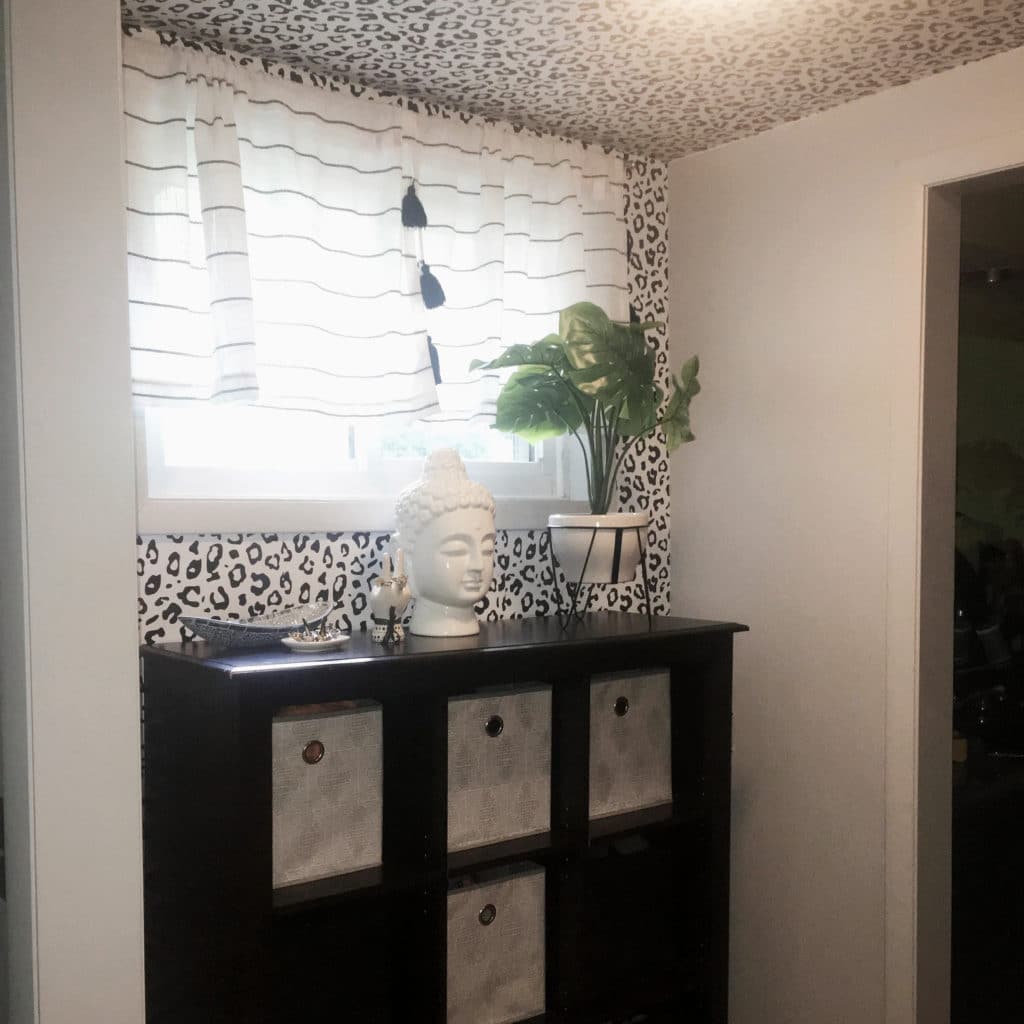 Let's be honest – ceilings are boring. They are a necessary part of our home, but they don't add much value when it comes to design. The most exciting thing about them is their height, perhaps a tiered frame, and that's about it. Though ceilings are typically lackluster, peel and stick wallpaper can make them a beautiful accent to your meticulously planned interior design. They are a wonderful way to incorporate both boisterous and minimalist patterns without interrupting the rest of a room's design – simply adding to it.
4. Doors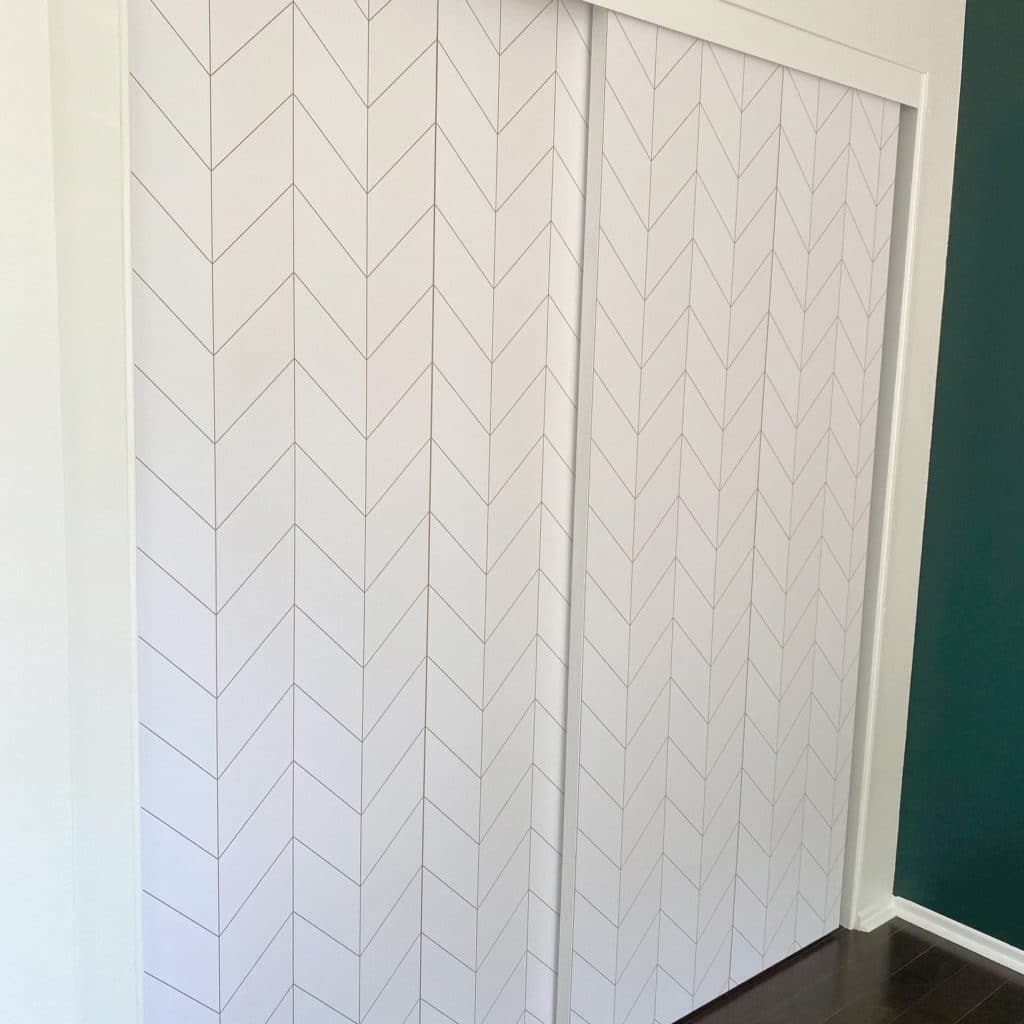 Perhaps you're seeing a trend in our list. What are otherwise boring parts of a home that can be brought to life?
Doors definitely fit that description. Doors are the perfect opportunity to incorporate your personality into a space. They can set the tone for a room before anyone even enters, but they can also be a sneaky accent that is appreciated when the door is closed. Either way, doors give you an extremely unique way to continue your home's stunning design.
5. Appliances
We all tend to just accept appliances for what they are, appliances. We recognize there are a few different finishes on appliances, and we just take them as they are. That's mostly because of the way we have been conditioned throughout our lives, but that conditioning came from a lack of a better solution. Beautiful, peel and stick wallpaper wasn't an option until more recently, so the ways in which we use it are still evolving. Appliances are the next evolution, allowing us to add a fun pattern where it's least expected.
These days, wallpaper is no longer just for walls. Peel and stick wallpaper now allows us to get a little more creative with the spaces within our home.
There are so many unique ways we can use wallpaper in our homes… canvases are literally all around us.
If your creative gears are turning and you are ready to bring your wallpaper ideas to life, check out some of these amazing patterns that are just a few clicks away.
We'd love to see some of the creative ways you've used Fancy Walls wallpaper! Feel free to send us photos of your wallpaper projects to [email protected].
Loving the content on our 'Fancy Walls' blog?
Sign up to our free, monthly newsletter! You'll hear about our latest wallpaper designs, and the most recent design trends!