In the world of nursery decor, cream-colored wallpapers are rising as a trending favorite. Their bright, light aesthetics fit most interiors due to their neutral tone. They make your nursery feel airy and spacious and infuse a sense of calm and serenity. Fancy Walls is excited to present six new peel-and-stick wallpaper designs, all beautifully crafted in cream shades. Let's explore them!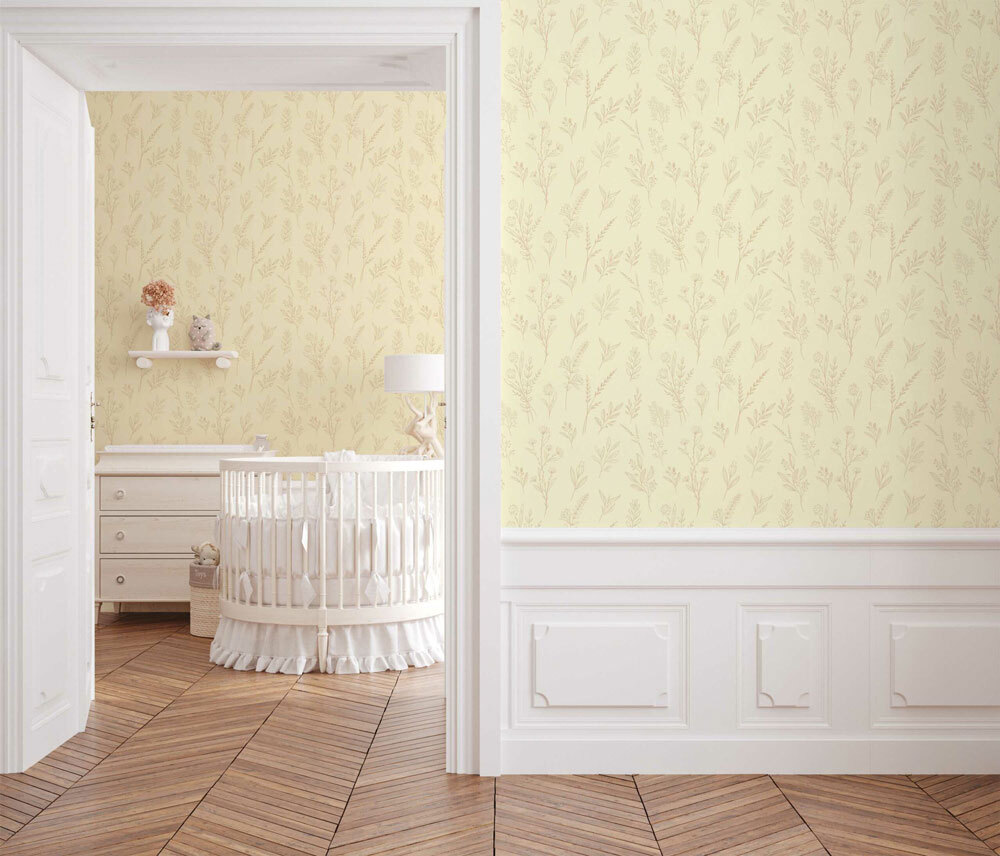 This neutral design boasts a calming effect that works perfectly for nurseries. Our "Beige Wildflowers" wallpaper is filled with delicate meadow flowers set against a light background, creating a serene ambiance that will lull your little one to sleep. This timeless floral pattern fits best in a nursery but can also add a touch of tranquillity to any other room in the house.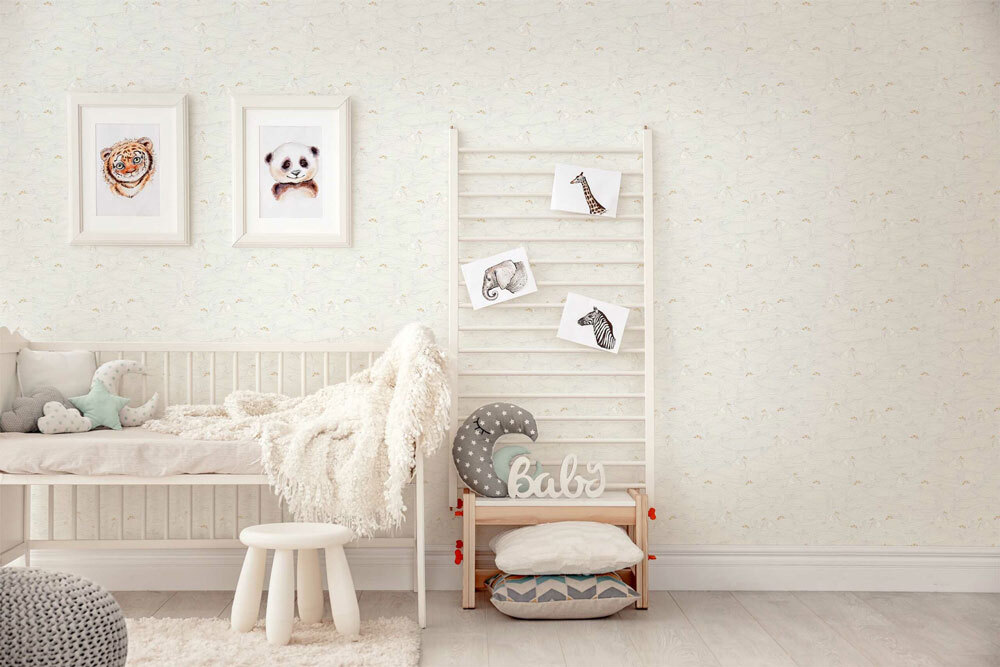 Our "Nursery Boat" wallpaper brings fun and whimsy to your child's room. With a rhythm of light stars scattered across an ocher brown background, this wallpaper seamlessly fits into any interior. The playful theme encourages creativity and daydreaming, transporting your child on fantastic sea adventures each time they enter the room.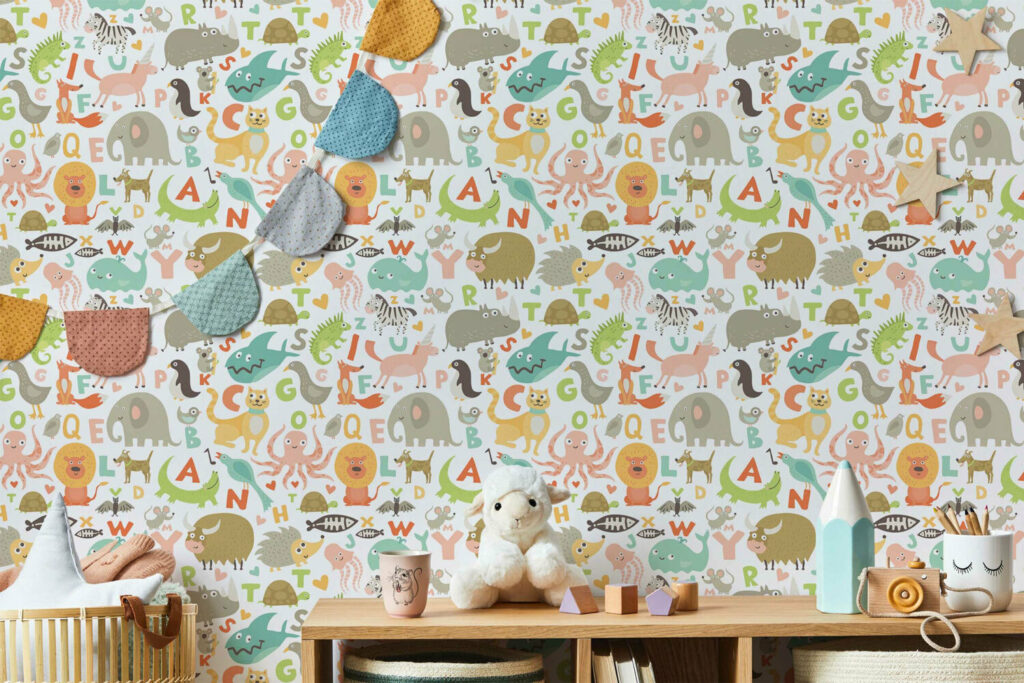 The "Cute Animal Alphabet" wallpaper is a fun, engaging way to introduce your child to the letters of the alphabet. This wallpaper turns learning into a joyful process, with each letter accompanied by a cute animal character. It's a colorful, cheerful, bold design still adheres to our cream color scheme.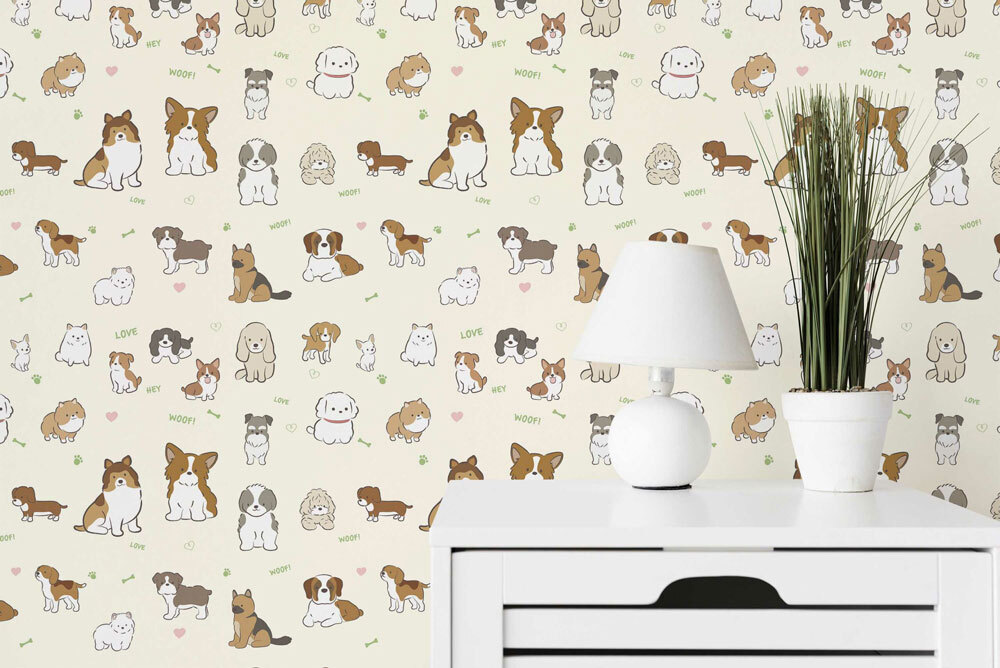 Our "Cute Dog" wallpaper design is a dream come true for all dog lovers out there. This wallpaper featuring adorable puppies and dogs in their element against a light background transforms the nursery into a playful haven for your child. It's a fun, abstract design that pays homage to our four-legged friends.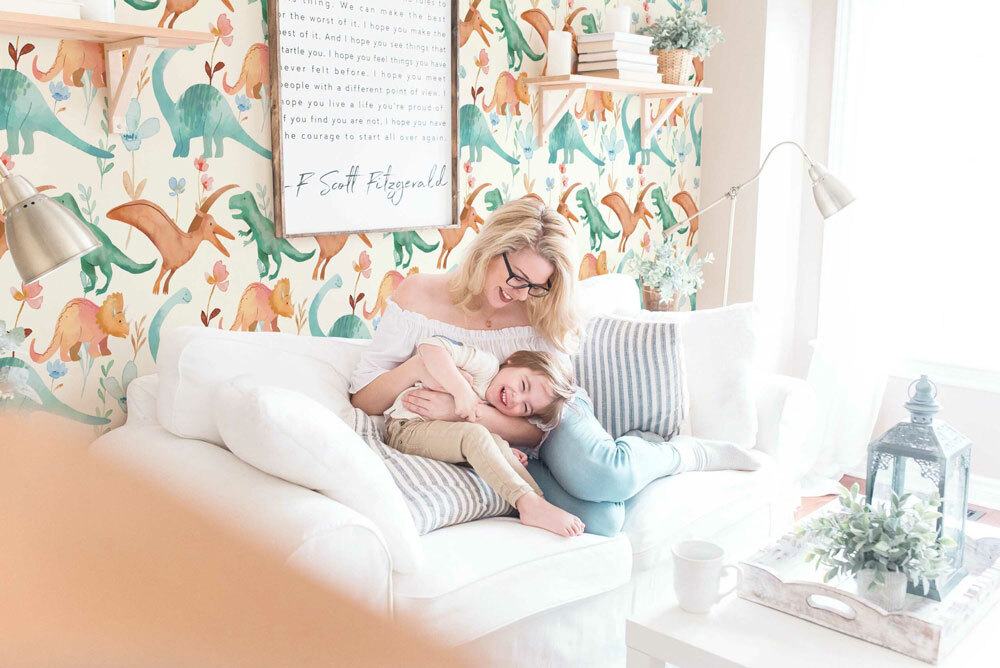 Our "Cool Dinosaur" wallpaper design transports your child's nursery into a prehistoric wonderland. The watercolor technique gives the dinosaurs and flowers a soft, charming look that will captivate your little one's imagination. This abstract pattern, filled with friendly dinosaurs, adds fun and wonder to the room.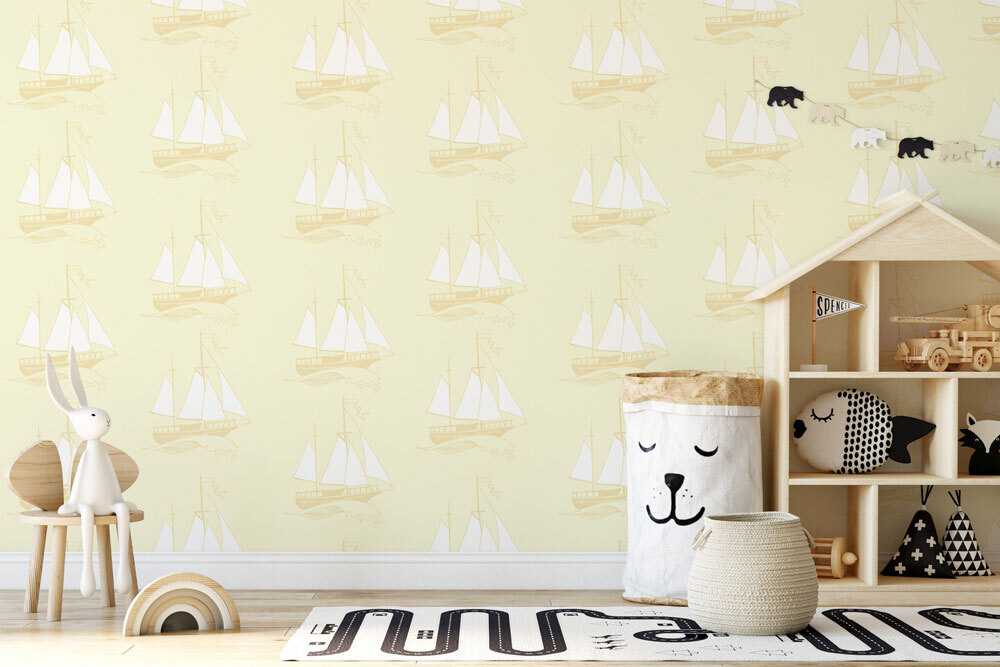 Our featured design, the "Beige Marine," presents soothing, sunny waves and sailing ships on a light yellow background. This gentle wallpaper will swing your baby into a world of dreams, infusing the nursery with a calm maritime vibe. The fun pattern invites peaceful moments and encourages adventurous dreams in the comfort of their nursery.
Embrace Cream-Colored Charm
We have designed these cream-colored, peel-and-stick wallpapers to make your nursery decor process easy and satisfying. Our wallpapers are safe for your little one's room and crafted from eco-friendly, OEKO-TEX-certified woven textiles. At Fancy Walls, we print them using advanced technologies and water-based inks, ensuring a delicate balance between style and safety.
Whether setting up a new nursery or revamping an existing one, these wallpaper designs offer versatility, charm, and a calming aesthetic that fits seamlessly into any home. Their neutral palette makes the perfect backdrop for your nursery, allowing you to experiment with different themes, furniture, and accents over time. Choose from our range of designs and embark on a decorating journey that will create the perfect haven for your little one.
Loving the content on our 'Fancy Walls' blog?
Sign up to our free, monthly newsletter! You'll hear about our latest wallpaper designs, and the most recent design trends!