In interior design, the boldest choices often lead to the most memorable results. Our 'Terracotta Evenings' collection, inspired by the balmy ambiance of Mexican summer, offers a vivid palette that daringly complements our solid colors. When placed adjacently on a single wall, the results are transformative. Here's how these pairs seamlessly merge to transform spaces:
Lilac Pastel + Terracotta Tints: Enchanting Elegance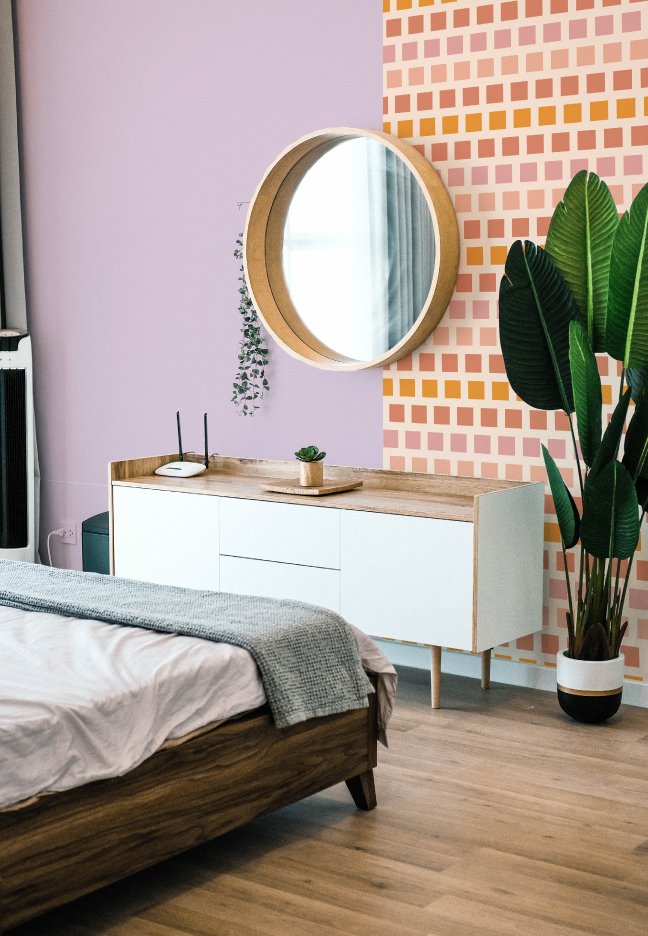 A striking balance is struck upon merging the subtle charm of the dusty lilac pastel with the vibrant geometric patterns of the Terracotta Tints. This blend brings forward a mural-like effect, where the calming lilac seamlessly transitions into the terracotta's warmth and depth. It's a captivating fusion that turns any living room wall into an enchanting centerpiece.
Charcoal + Terracotta Tile Blend: Modern Meets Rustic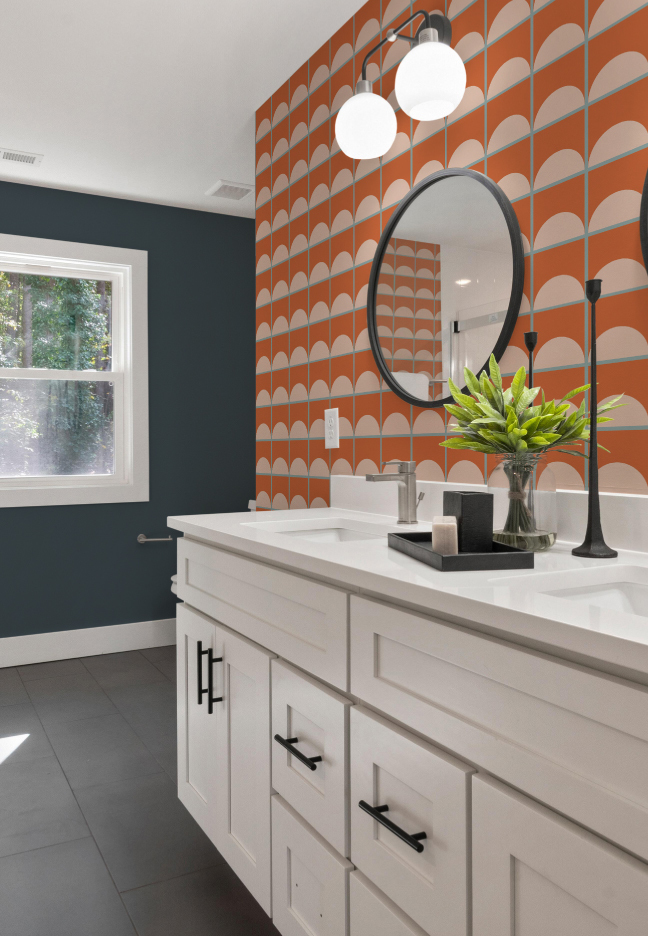 The deep grounding presence of the solid charcoal, when paired with the rustic allure of Terracotta Tile Blend, creates a dance of contrasts. This blend exudes contemporary elegance; charcoal's modern minimalism juxtaposed against terracotta's warmth and texture is a dynamic match perfect for hallway focal points or statement walls.
Sage Green + Green Precise Geometry: Cohesive Chic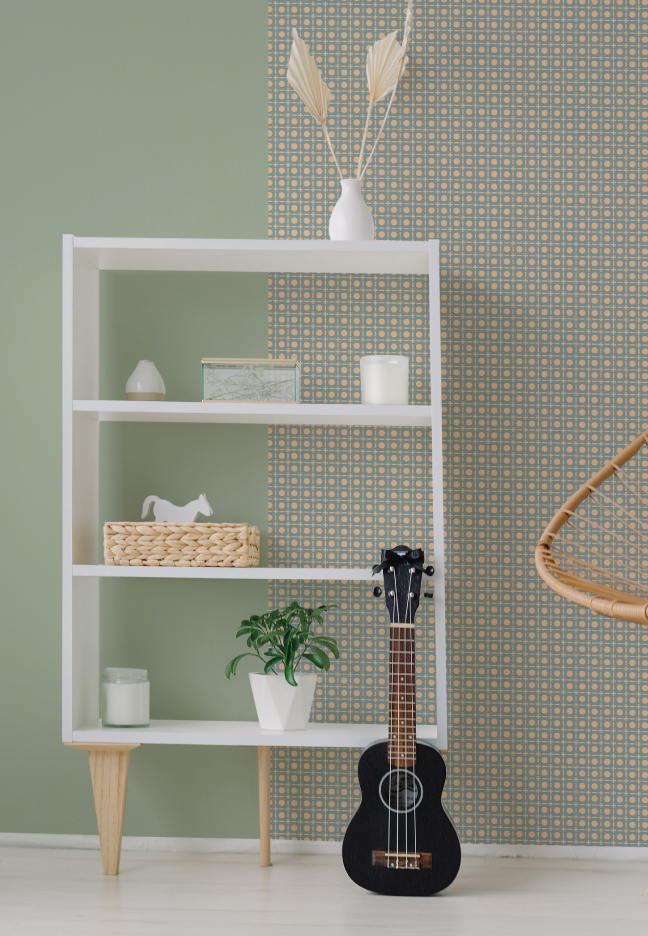 The trendy sage green offers a refreshing backdrop that harmoniously pairs with the soft pink and sage geometric patterns of the Green Precise Geometry design. This modern harmony is chic and provides a sense of continuity and flow. It is ideal for living spaces that aim to be fashionable and seamless.
Dusty Blue + Terracotta Triangular Bend: Tranquility with a Twist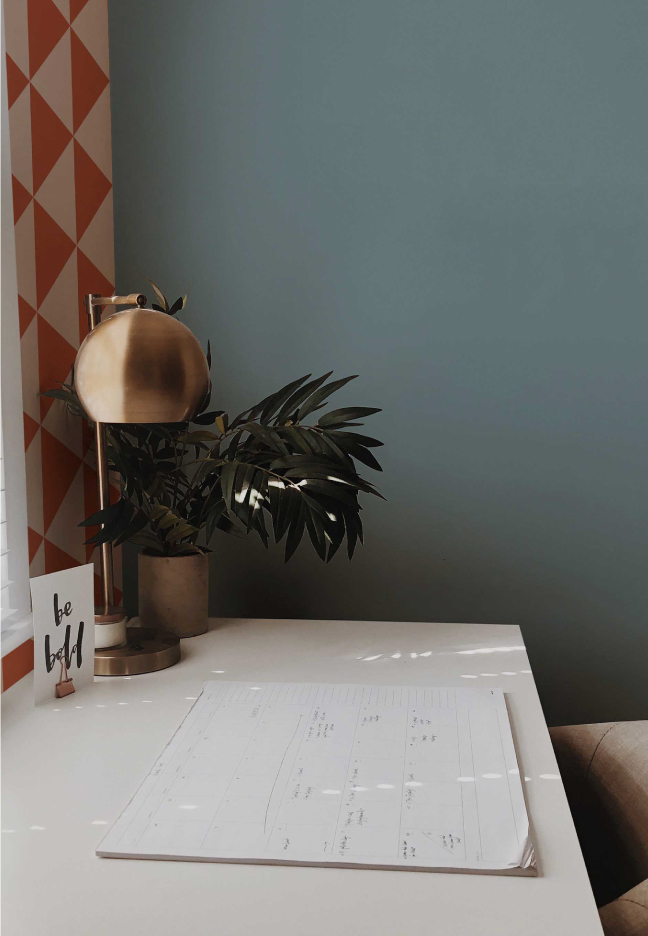 The serene landscape painted by the Dusty blue plays a playful turn when the Terracotta Triangular Blend enters the scene. The result? It is a delightful combination of tranquility and energy. The pairing is wonderfully suited for living spaces or even children's rooms that wish to balance calm with a touch of whimsy.
Green Grass + Deco Terra: Nature's Artistry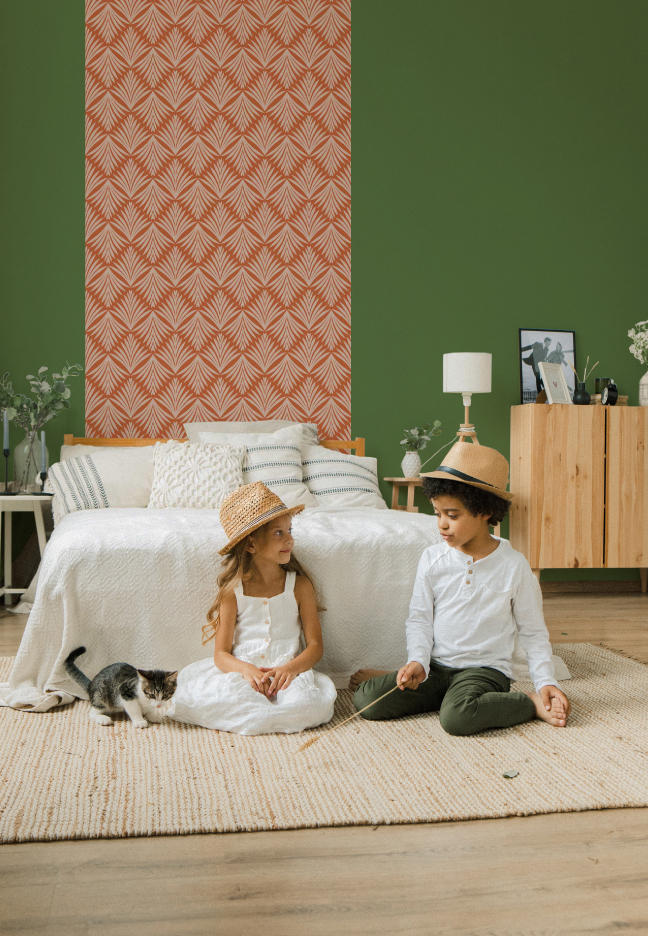 The lushness of the green grass, when combined with the art deco-inspired terracotta palm leaves, crafts a verdant dream. This union resonates with nature and art, making it a stellar choice for sunrooms, reading nooks, or any space yearning for a natural yet artistic flair.
Embracing a blend of designs showcases aesthetic bravery and an appreciation for the transformative power of patterns and colors. With our Terracotta Evenings collection paired with our choice of solid colors, you're not just decorating a room but telling a captivating story. Dive into this design journey with Fancy Walls and let your interiors radiate with audacious beauty.
Loving the content on our 'Fancy Walls' blog?
Sign up to our free, monthly newsletter! You'll hear about our latest wallpaper designs, and the most recent design trends!