Embrace summer's joyful ambiance throughout the year, regardless of the season outside. Today, we're excited to present our new collection: Coastal Breeze. This distinct range of wallpaper designs is inspired by everything we cherish about summer: the warm sand beneath our feet, a sun-kissed nose after a day on the beach, the exhilarating splash of water as we dive into the sea, and the magical aura of a coastal sunset.
At Fancy Walls, we believe your home should reflect your personal experiences and aspirations. With the Coastal Breeze collection, we want to enable you to recreate those precious beach memories and incorporate the seaside's tranquility into your living space. This collection will offer a vibrant, refreshing transformation to your interior, reminiscent of those sun-soaked, carefree summer days.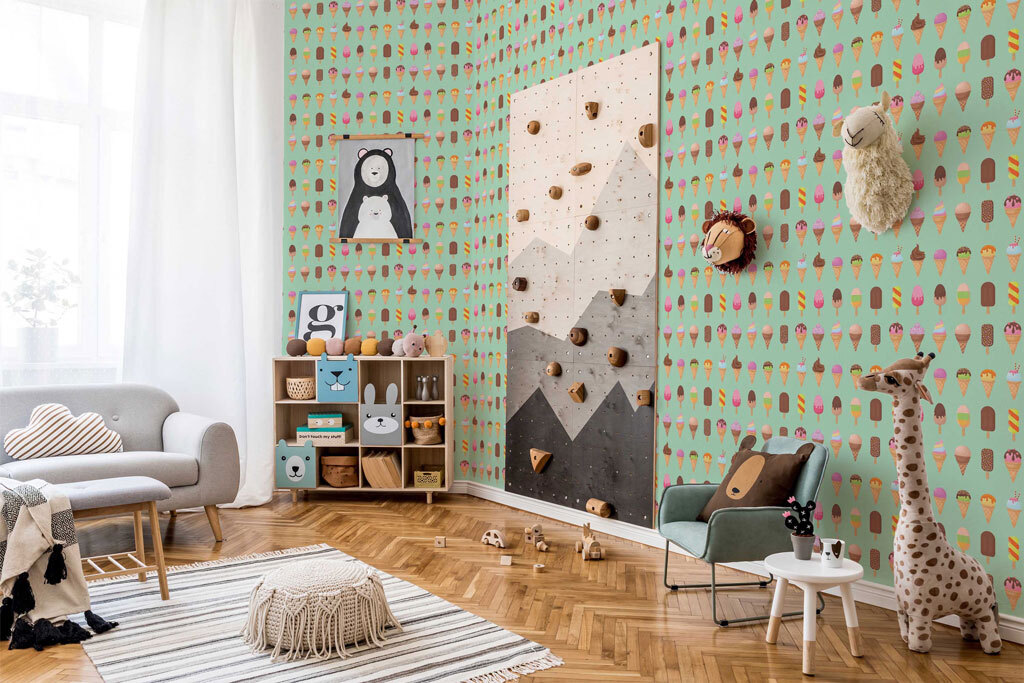 In our Colorful Ice Cream design, delectable sweets playfully sprinkle against a soothing sage green backdrop, creating a lively and joyful atmosphere perfect for a kids' room. This design also adds a whimsical touch to a dining room or kitchen, infusing a lighthearted, summertime flair that's sure to refresh even the hottest hearts.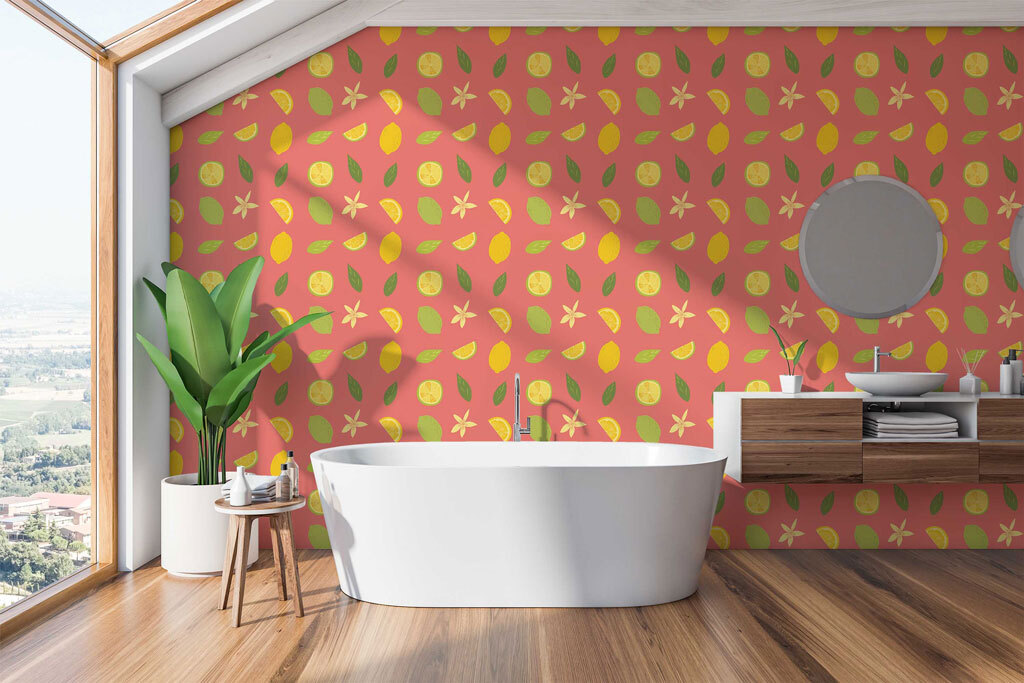 If life gives you lemons, why not turn them into a spirited wallpaper design? Our Lemons on Hot Pink wallpaper features a chic pattern of stylish limes and lemons against a vibrant pink background. This fun and zesty design brings a fresh summer breeze to your bathroom, making it feel like a radiant sanctuary all year round.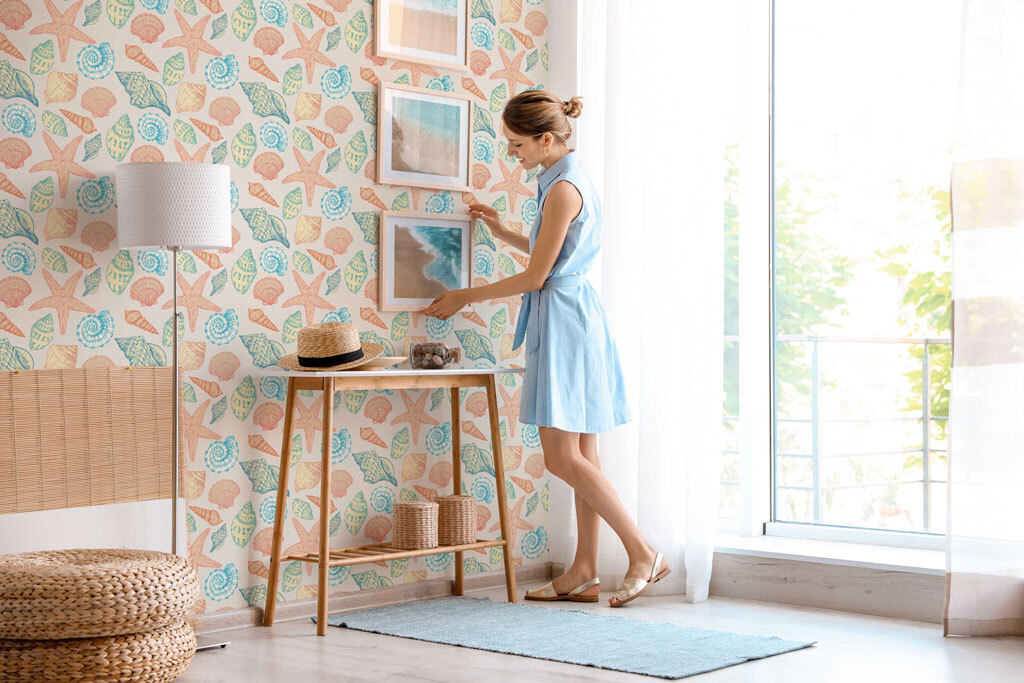 Imagine seashells of varying colors scattered on a sandy beach; now, picture that tranquil scene in your living room. Our Coastal Seashell wallpaper brings the serene vibes of the sea to your home, creating a calming and peaceful ambiance that invites relaxation and tranquility.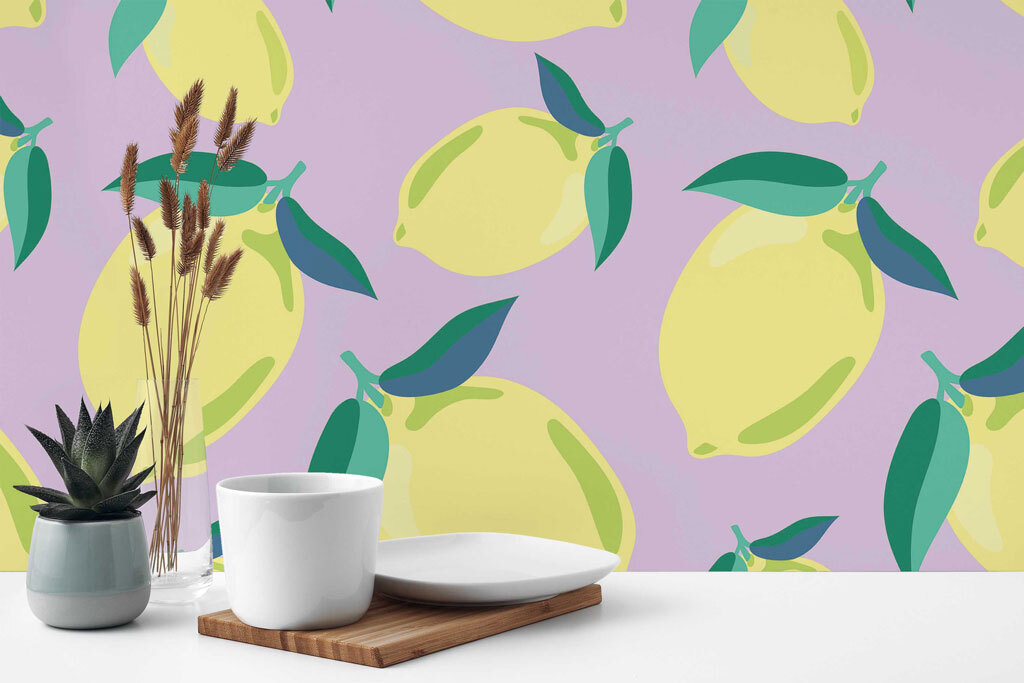 Our Lemons on Lavender design presents a stylish pattern of bright yellow lemons against a light lavender background. This design breathes life into your dining space, crafting a dining experience like a summer afternoon tea party under a lavender sky.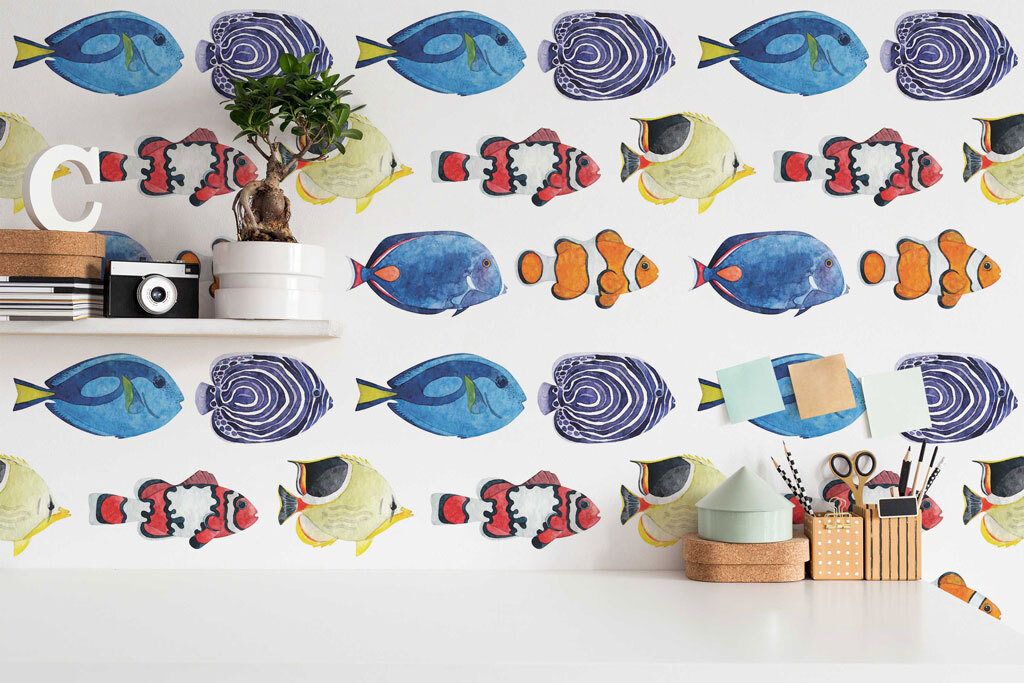 Let our Watercolor Pisces wallpaper introduce a tropical touch to your interior. Illustrated stylish fish swim against a vibrant backdrop, adding a dynamic yet subtle summer element to your accent wall. It's like a window into a tropical marine world within your living space.
Discover Your Own Coastal Breeze
We encourage you to splash some summer charm onto your walls with the Coastal Breeze collection. Let the beach vibes wash over your home, whether it's the Colorful Ice Cream design for your kid's room or the sophisticated Watercolor Pisces for your accent wall. The Coastal Breeze collection promises a refreshing transformation that will bring the serenity, warmth, and zest of the seaside into your interior spaces all year round.
Take the chance to explore the other 19 exquisite designs in our Coastal Breeze collection, each crafted with an attention to detail that embodies our love for summer.
Remember, with the Coastal Breeze collection, summer isn't just a season; it's a state of mind you can live in, day in and day out. So why wait? Bring the beach home today with the Coastal Breeze collection. The waves are calling!
With love and inspiration,
Your Fancy Walls Team.
Loving the content on our 'Fancy Walls' blog?
Sign up to our free, monthly newsletter! You'll hear about our latest wallpaper designs, and the most recent design trends!