Peel and Stick Wallpaper – Removable
Peel and Stick wallpaper is not just a passing trend but a pioneering concept that effortlessly combines style, convenience, and sustainability. We take immense pride in our extensive collection of over 2400 unique designs that can instantly transform your space. Each design is printed on high-quality PVC-Free textile that is OEKO-TEX certified, ensuring that the product is free from harmful substances, thus making it suitable for all spaces, including sensitive environments such as kid's rooms, nurseries, schools, kindergartens, and hospitals. This self-adhesive wallpaper, also known as removable or temporary wallpaper, is printed with GreenGuard Gold-certified water-based inks, presenting a perfect amalgamation of safety, beauty, and eco-friendliness.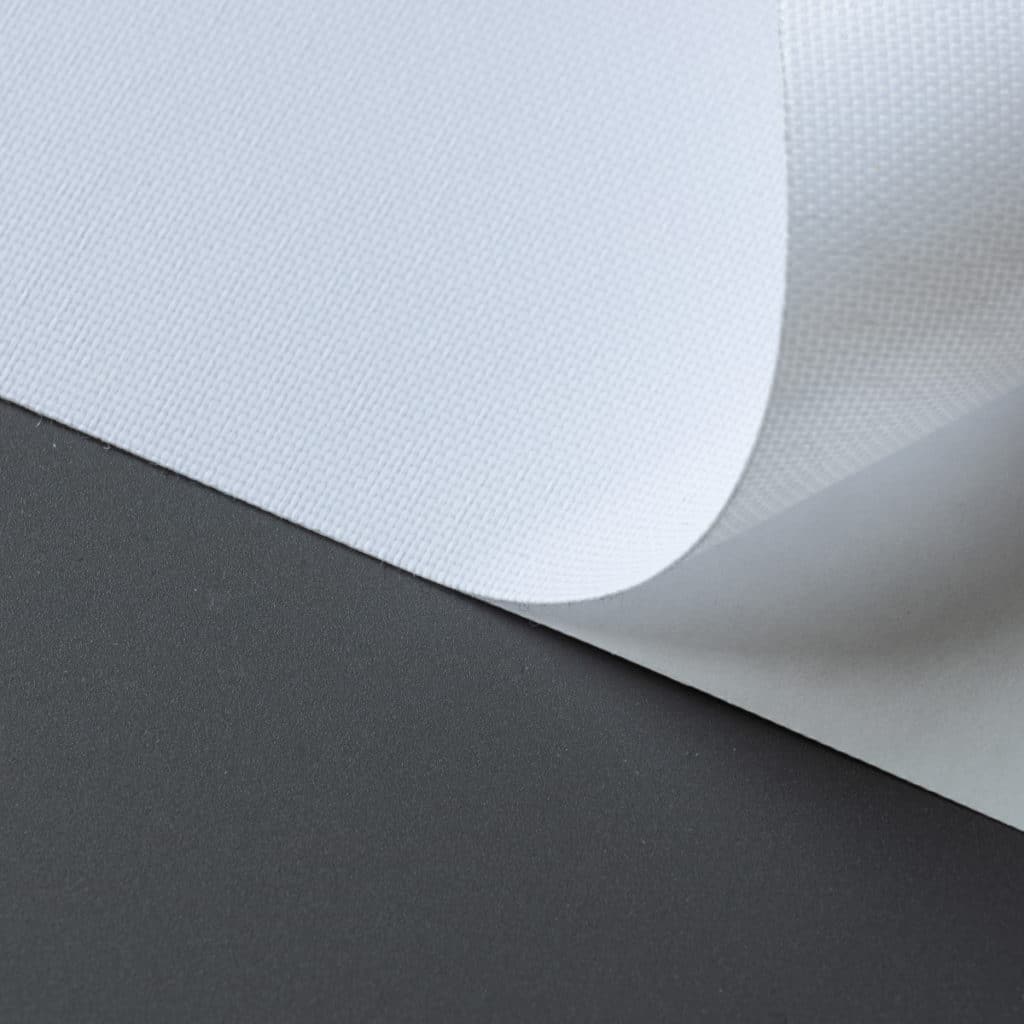 The versatility of Peel and Stick Wallpaper
Our Peel and Stick wallpaper is a synonym for versatility. It provides an innovative and easily removable solution, making it an ideal choice for renters and those who prefer frequent changes in their interior décor. Furthermore, the stick-on wallpaper comes in various lengths, such as 19 ", 48 ", 96″, 108″, 120″, and 144", providing ample flexibility for your custom needs. The wallpaper is easy to install, with no paste required, and the removal process is strippable and hassle-free, reinforcing its position as a perfect peelable décor solution.
Design Sorting
Navigating through our vast collection of wallpaper designs is easier with our intuitive sorting options: 'Sort by Color,' 'Sort by Style,' 'Sort by Pattern,' and 'Sort by Room.' These sorting methods are designed for convenience, helping you efficiently narrow your choices from our extensive range of over 2400 unique designs. Whether searching for a specific color to match your décor, a style that reflects your personality, a pattern that captivates your aesthetics, or a design suitable for a particular room, our sorting options facilitate a user-friendly browsing experience that swiftly leads you to your perfect wallpaper.
What is Peel and Stick Wallpaper?
So, what is Peel and Stick wallpaper? It's an adhesive, self-stick, and sticky décor solution that can effortlessly peel off when you decide to change things. It's a modern approach to traditional wallpapers, offering a perfect balance of quality and aesthetics. This stick-and-peel wallpaper is matte-finished, flaunting high-resolution patterns that significantly charm any residential or commercial space. Step into the world of Peel and Stick Wallpaper and let your walls narrate a tale of style, safety, and sustainability.
Your Step-by-Step Guide to Purchase
Our Peel and Stick wallpaper is a blend of convenience, style, and sustainability that's easy to install and purchase. Follow our step-by-step guide to bring your ideal wallpaper from our store to your walls:
Step 1: Choose a design. Begin by browsing our extensive catalog of over 1900 unique patterns. With many designs inspired by nature and the vibrant world around us, you will find a way that captures your style and the essence of your space.
Step 2: Measure your walls. Once you've selected a design, it's time to measure your walls. Accurate measurements are crucial to ensure that the wallpaper fits perfectly on your wall. Always remember to measure twice to confirm your numbers.
Step 3: Use our WallDesign calculator. Available on each product view, this innovative tool allows you to calculate the amount of wallpaper needed for your space based on the measurements you've taken. This feature provides a preview of the pattern. It allows you to change colors if that option is available for the chosen design.
Step 4: Add to cart and proceed to checkout. Once you've confirmed your design choice, measurements, and color scheme, add your customized Peel and Stick wallpaper to your cart. From there, proceed to the checkout to finalize your purchase. It's that easy!
With this simple guide, we strive to make your shopping experience as seamless as your transition to stylish, eco-friendly decor. Get started today and let our Peel and Stick wallpaper transform your space quickly and elegantly.
Interested in experiencing the timeless appeal of traditional wallpapers? Explore our collection of Non-pasted wallpapers here.

Main characteristics of Fancy Walls Removable wallpaper
✔ OEKO-TEX 100 certified material
✔ Greenguard Gold certified inks
✔ Self-adhesive – paste is not required
✔ Matte finish and cloth-like feel
✔ ECO-friendly inks – odorless and water-based
✔ Suitable for sensitive environments
✔ PVC-free – safe for homes
✔ Large sample sizes available Peel and Stick 19″ x 19″
Table of contents
Permanent or temporary
Peel and stick wallpaper is the best of both worlds – you can make it as permanent or as temporary as you like. It's designed to be easily installed and removed, making it a great option for renters or those who like to change the look of their space often. Unlike traditional wallpaper, temporary wallpaper doesn't require any glue or water and can be removed hassle-free. Some examples of temporary wallpaper projects are baby showers, Halloween and Christmas celebrations where it's especially important to set the right atmosphere.
This type of wall décor is suitable for temporary or long-term home upgrades. The high-quality polyester woven fabric combined with a strong adhesive guarantees the wallpaper will stay in place and make your home sparkle for years to come. To keep your wallpaper looking nice and fresh, use a damp cloth or a sponge to wipe off the dust and clean unwanted smudges.
Wallpaper samples
Ordering peel & stick wallpaper samples comes with plenty of advantages. First of all, you can see how the wallpaper matches your decor and compare several samples next to each other. Second, you have the chance to feel the material and see how the pattern colors look in different lighting throughout the day. And third, it gives you a good understanding of the application process and whether you want to tackle this project with some help or do it on your own.
Some wallpaper brands offer very small sample sizes which makes it difficult to visualize the design in your space. Large sample sizes are especially helpful for larger-scale patterns or designs with a lot of detail. At Fancy Walls, you have the option to buy a 19×19" sample, which is one of the biggest sizes compared to other wallpaper retailers. Additionally, you'll receive free express shipping when ordering samples over $30.
Endless customization possibilities
We know that every home is different and unique in its own way, therefore Fancy Walls' removable wallpaper has plenty of customization options.
Pattern color
For most of our designs, you will have the possibility to change the pattern color yourself by choosing another one in the dropdown menu. If you come across a design that doesn't offer this option, feel free to reach out to us to discuss a custom color order.
Panel height
We've set the sizes of our wallpaper panels according to the most popular wall heights in the U.S. If your wall is a non-standard size or your project requires a more specific panel length, contact us to request a custom panel length. Additionally, you can use our wallpaper calculator to see how many panels you need.
Pattern scale
Our patterns range from small, detailed designs to large-scale motifs, and everything in between. If you'd like to change the scale of a pattern and either make it bigger or smaller, send us a message with the wallpaper design and the preferred scaling.
Custom design
Do you have something completely different in mind? You can create your custom design by submitting your idea – we'll get back to you as soon as possible. This option is perfect for those who want a one-of-a-kind interior design that truly reflects their style and personality.
Repostitionable & Removable
It's common to see some air bubbles forming during the application process. Sometimes they can be smoothed out with a squeegee, but in some cases, it's better to reposition the wallpaper panel. Our self-adhesive wallpaper can be repositioned up to 24 hours after application, giving you plenty of time to fix any imperfections you might've missed before.
One of the best things about peel and stick is that you can remove it in one piece. That's right – no more scraping bits of wallpaper off the wall! It's worth mentioning that the same applies to our non-pasted wallpaper.
Straight match wallpaper
All of Fancy Walls' wallpaper is sold per panel and comes in 5 different sizes. When ordering wallpaper panels instead of rolls, you simply pick the size that's closest to the height of your walls and avoid having tons of leftovers.
When it comes to pattern match, our designs have a straight match. It means that the design matches in a horizontal line across strips next to one another.
Suitable for sensitive environments
We put a lot of thought into making our products as environmentally friendly and safe as possible. Our peel and stick adhesive wallpaper is 100% PVC-free and OEKO-tex certified. It means that every element of our products has been tested against hundreds of toxic chemicals and certified as free from harmful substances.
The ECO-friendly and odorless inks used for printing are water-based and make it a safe option for sensitive environments such as schools, nurseries, hotels, and even medical institutions. Read more about the wallpaper specifications and materials.
Wallpaper is not outdated
In recent years, the peel and stick wallpaper method has become increasingly popular, and it's no wonder why. You have an endless amount of options when it comes to choosing a design. You can travel back in time and pick a vintage or retro wallpaper or follow a more timeless path and go for a minimalist or contemporary design. What makes this type of wallpaper so convenient is the mess-free application – no wallpaper paste, glue, or water. Simply peel off the backing paper and stick it onto your wall!
List of most popular designs
Need some inspiration for your next home makeover? Here's a list of our most popular and loved designs that have brightened up many beautiful homes around the world!
Frequently asked questions