The start of every new year comes with many exciting trends for interior design lovers all over the world. Whether you're waiting to hear about the must-have piece of furniture or want to know which colors to keep an eye on, there's certainly something for you to look forward to. But what does this year have in store for us when it comes to wallpaper?
New year, new trends
The saying that everything new is well-forgotten old perfectly describes what trends are all about. While it may seem they should be something new and unseen, in reality, many of the new trends have been around at some point in time already. For example, florals had the spotlight on them throughout the '40s, '80s, and 2000s, and are still one of the most iconic and timeless patterns out there.
Peel and stick for the win
If there's one thing that interior design experts agree on, it's that wallpaper is by far one of the most creative and effective ways of decorating a home. It's no secret that this beloved wall decor is as old as time and has earned a special place in our hearts. Especially in recent years when so many peel and stick iterations have reached the market, and our homes!
Luckily for you, wallpaper has seen many improvements throughout the years. Thanks to the many peel and stick options available, it's safe to say that installing wallpaper is easier than ever. If you haven't done it in the last 15 years or so, you're in for a treat. There's no glue (meaning no mess), no crazy expenses, and best of all – thousands of designs to choose from. Homeowners love it, renters love it, and we LOVE IT! Let's dive right into the 5 exciting wallpaper trends to look out for this year!
Pantone Color of the Year sets the scene
When it comes to color trends, one of the most awaited announcements is Pantone's Color Of the Year. The choice of this color isn't random – it's based on what's taking place in our global culture. This year, it's the one and only Viva Magenta. The energy and enthusiasm that radiates from this rebellious hybrid color is what will bring excitement to your walls and make it stay (or should we say stick?). Not every bold color fits into all interiors, but there's something about Viva Magenta that makes it fit in just about anywhere – cozy bedrooms, lively living rooms, and modern bathrooms.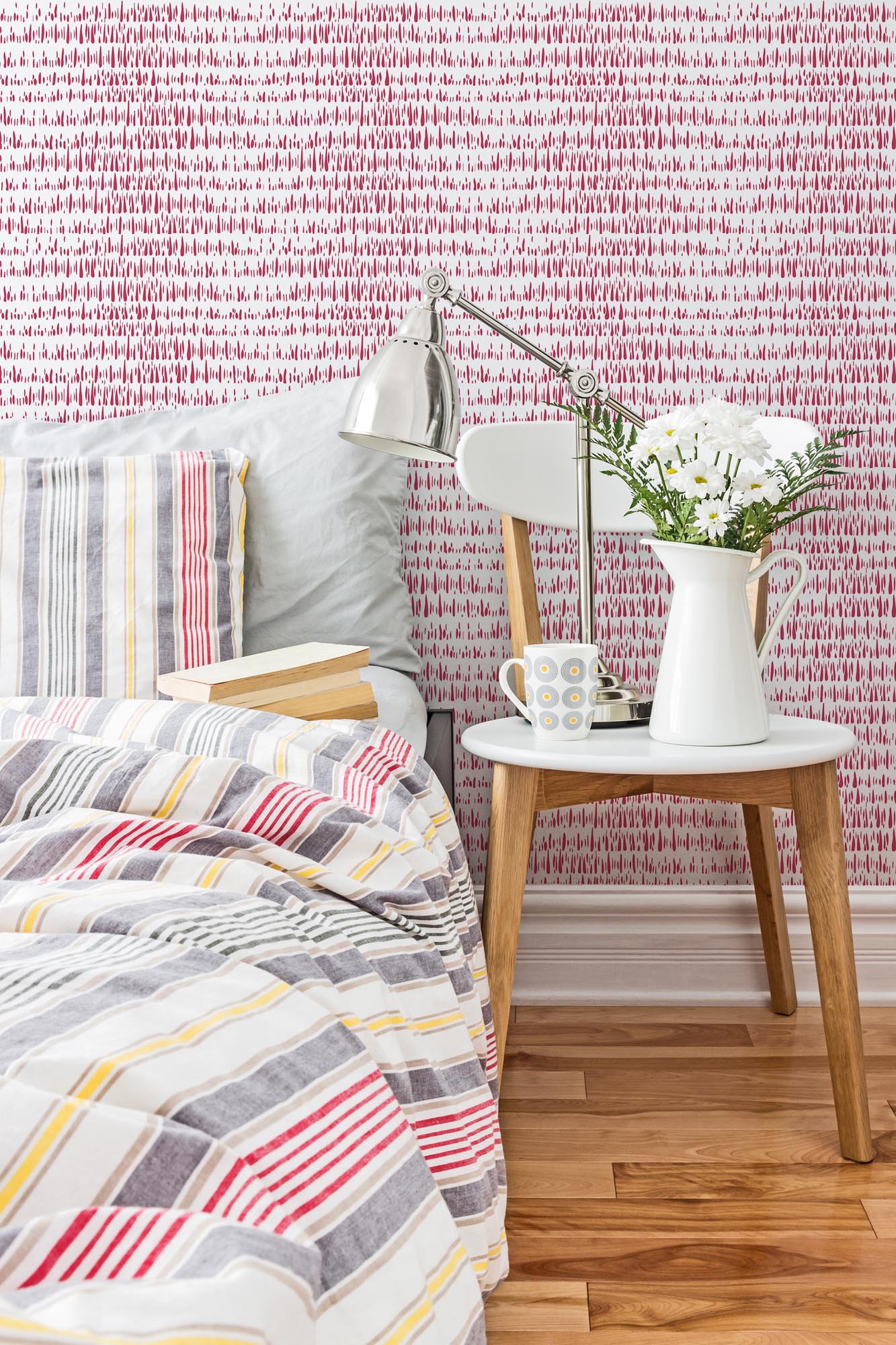 Bold and colorful patterns
Vivid colors and bold patterns aren't going anywhere in 2023. In fact, colorful florals are something to keep your eye on this year. Even if you prefer a minimalist interior with little to no color involved, an eye-catching floral accent will add character to your space and give it a fresh look. Minimalist, with a hint of color, if you will.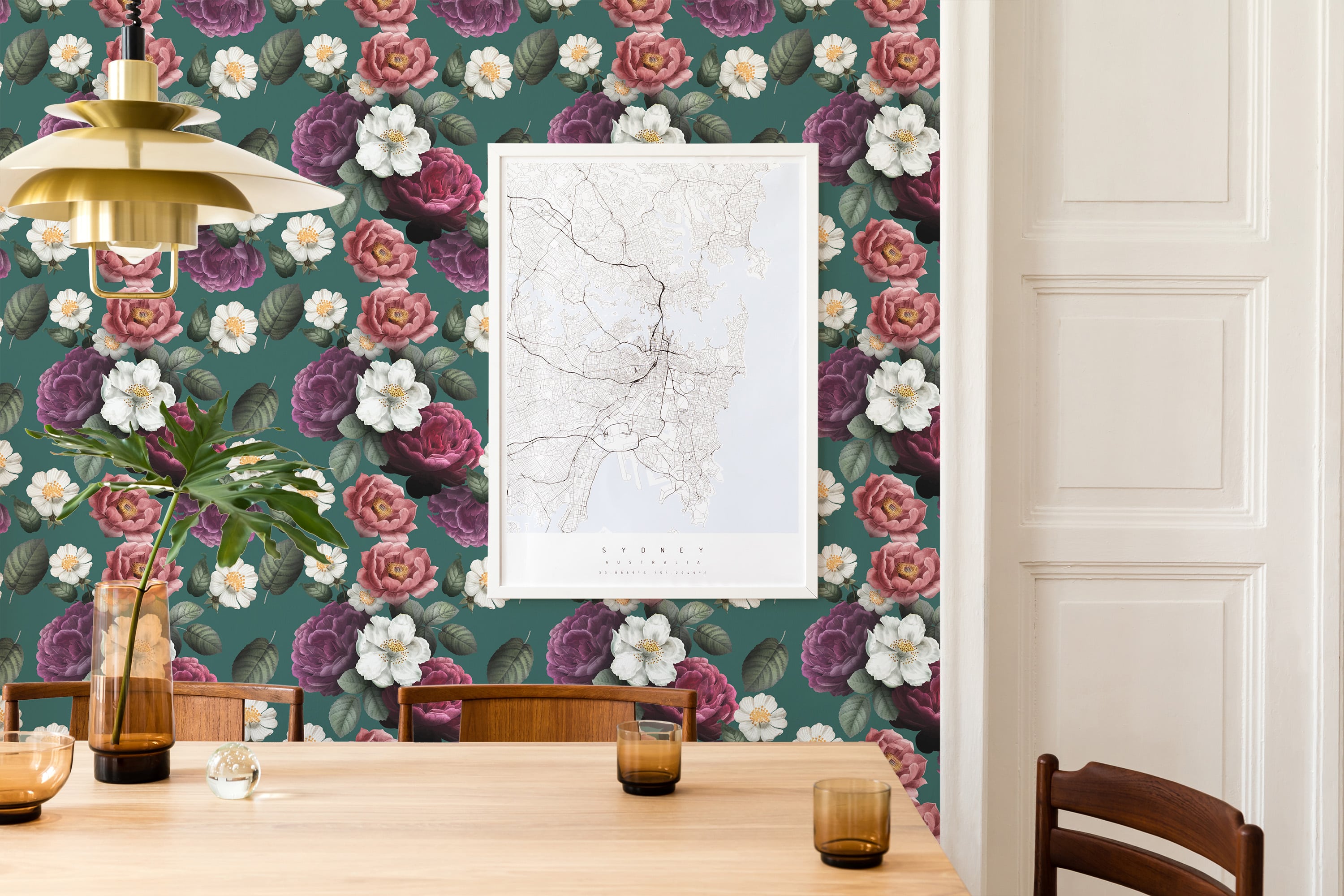 Retro vibes
In case you weren't entirely convinced when we said that everything new is well-forgotten old, the retro pattern comeback will change your mind. In one way or another, retro-style elements have always been a part of interior design, and wallpaper is no exception. Doing a home makeover is all about having a fresh feeling and switching up the atmosphere, and one of the most stylish ways to do that in 2023 is by adding retro wallpaper to your space. Besides, retro patterns combine beautifully with other styles such as modern and rustic interiors.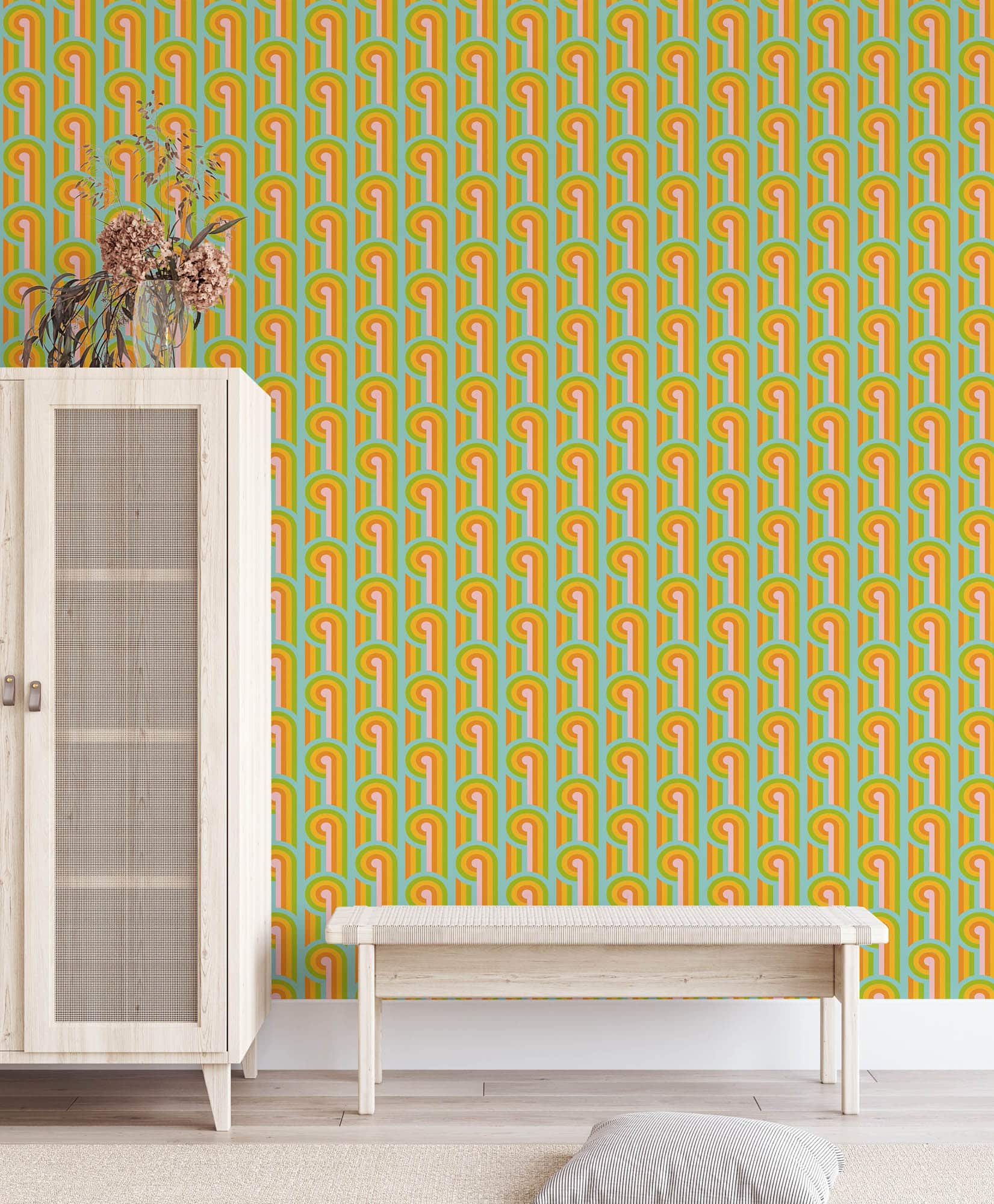 Tropical prints
Chances are we're all long overdue for a trip to a tropical destination with blue water, white sand, and palm trees all around. Until we can pack our suitcases and go, let's take a step back and think of how we can bring the tropical feeling to our space right now. You guessed it right – with tropical prints on our walls! Create your own tropical paradise and make your days brighter with one of the most exciting wallpaper trends this year. We're feeling that ocean breeze and sunburn already!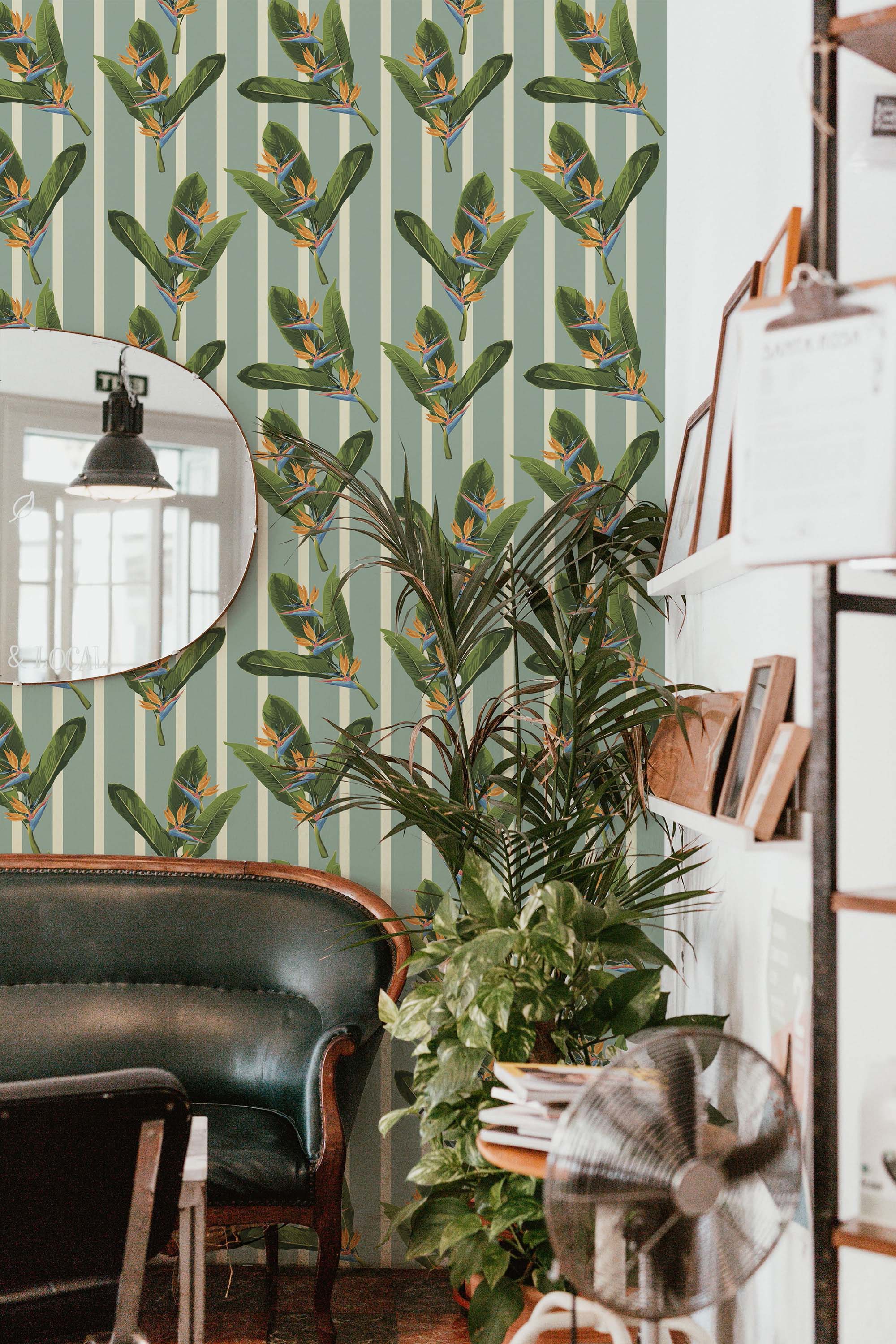 Wallpaper in unexpected places
After seeing so many creative wallpaper projects in the last year, it's hard to say what counts as unexpected anymore. However, rather than sticking to the traditional use of wallpaper on walls, why not explore a few unconventional ways to use wallpaper?
Even if you have a piece of leftover wallpaper (or a wallpaper sample) laying around, you can use it to upgrade a small piece of furniture or frame it and create a new piece of art. When looking at bigger projects, one of the hottest trends is wallpapering your ceiling. It's the perfect solution for those who want to add an interesting pattern to their interior but don't want it to overtake the whole space.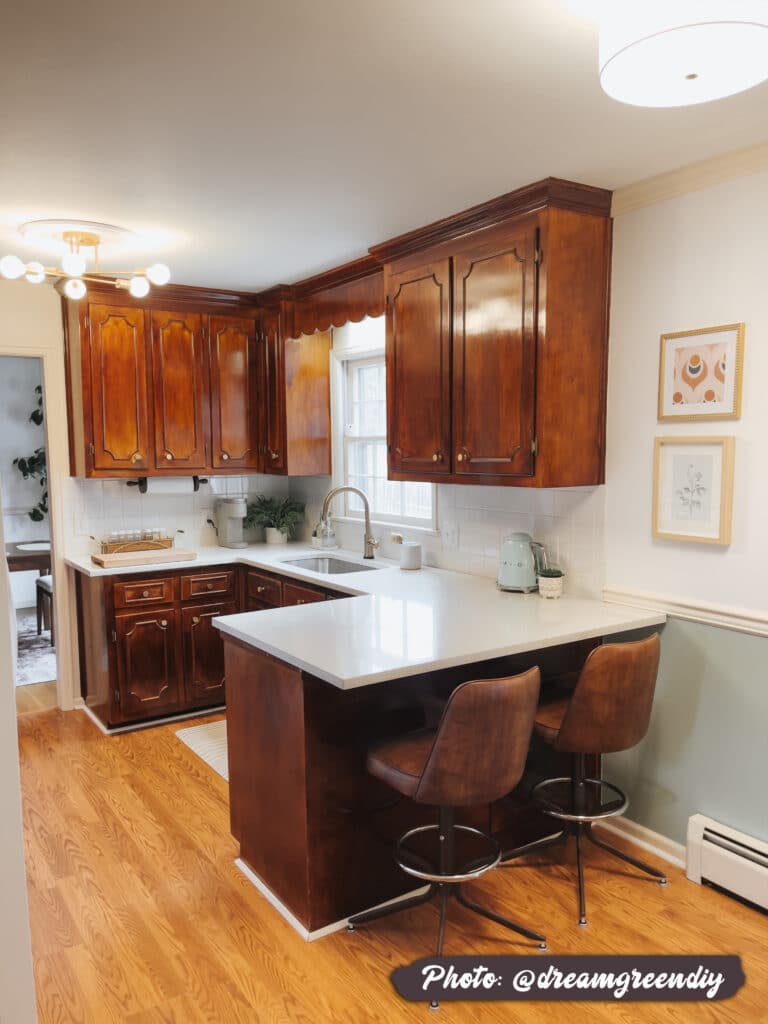 We encourage you to put on your adventurous DIYer's hat and explore some of the most exciting wallpaper trends this year. Printed wallcoverings give you endless opportunities to express your personality and make your home unique. Say NO to boring walls and YES to fancy walls!
Loving the content on our 'Fancy Walls' blog?
Sign up to our free, monthly newsletter! You'll hear about our latest wallpaper designs, and the most recent design trends!