Summer has come to an end and it's time to get into study mode. With so many distractions around, it's important that your child has a study-friendly space at home where they feel inspired and productive once they go back to school. Study spaces don't necessarily mean having a separate room for studying. Depending on the size of your home, it can either be a specific room or a certain area in your kid's bedroom.
Decorating a study space with removable wallpaper
Even a couple of small changes can make the biggest difference, and one of the easiest ways to bring back to school vibes in your kid's room is with removable wallpaper. There aren't any set rules when it comes to choosing a wallpaper design, but since the goal is to boost productivity and help them focus, you want to choose a pattern that's inspiring but not too distracting. Let's take a look at 5 different back to school wallpaper ideas that would make the perfect addition to a kids' study space!
Peel and stick chalkboard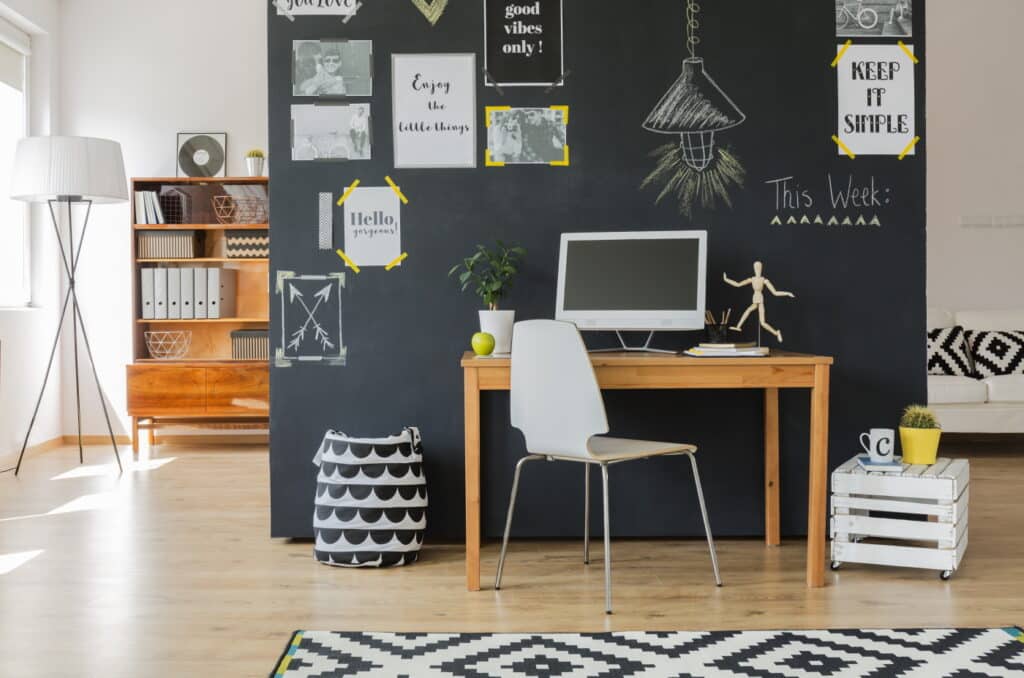 What says "school" more than a chalkboard, right? A chalkboard is a simple yet very practical addition to a study space. It works as the perfect background for timetables, wall art, and notes. And most importantly – your child can make notes ON it! Writing ideas down helps them better organize their thoughts and not forget about important homework and deadlines. Our peel and stick chalkboard is suitable for standard or liquid chalk and can be cleaned with a damp cloth, so there's always space for new ideas!
Blue watercolor dots wallpaper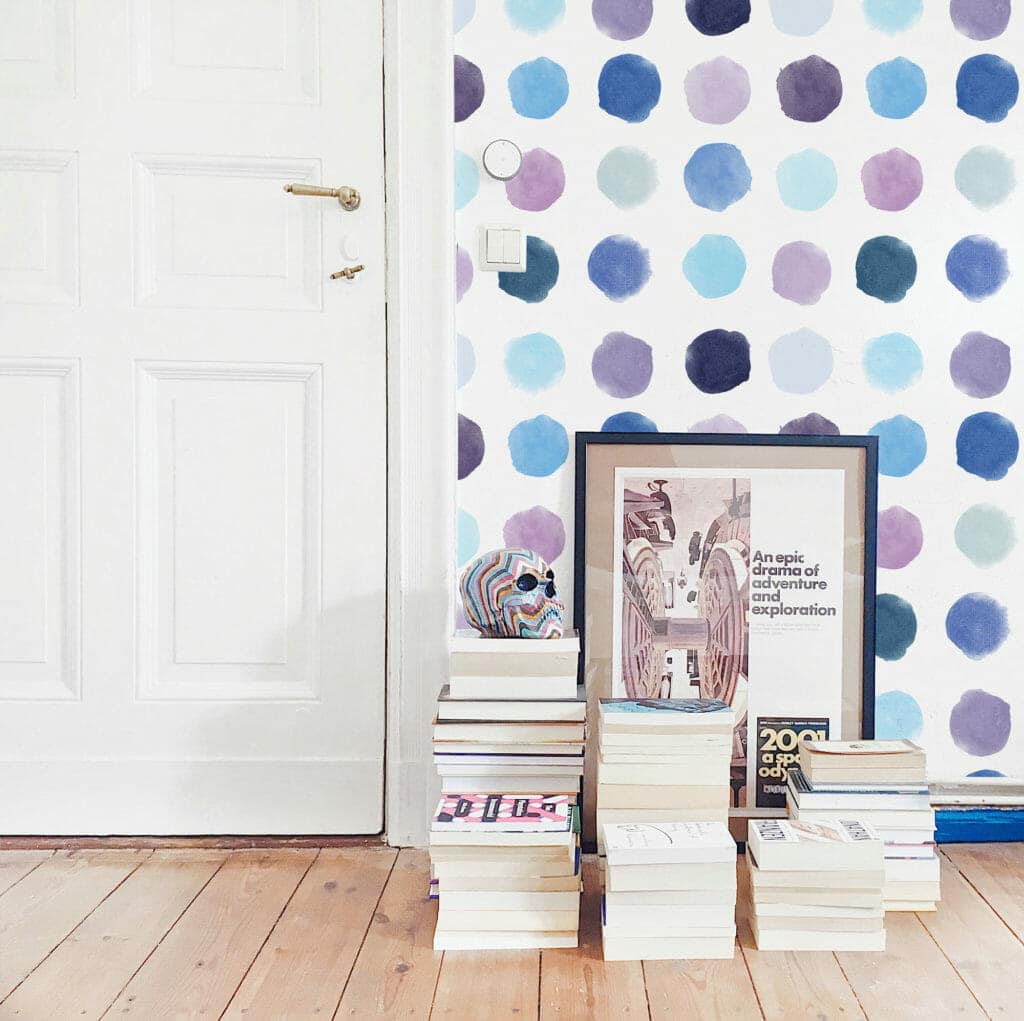 It's quite popular to use blue color in study spaces. Blue is known for its calming and harmonious effect, and it often helps to relax your mind and improve focus. This blue watercolor dots wallpaper would be a great choice for an accent wall in a child's bedroom to separate the study area from the rest of the room.
Minimalist green drops wallpaper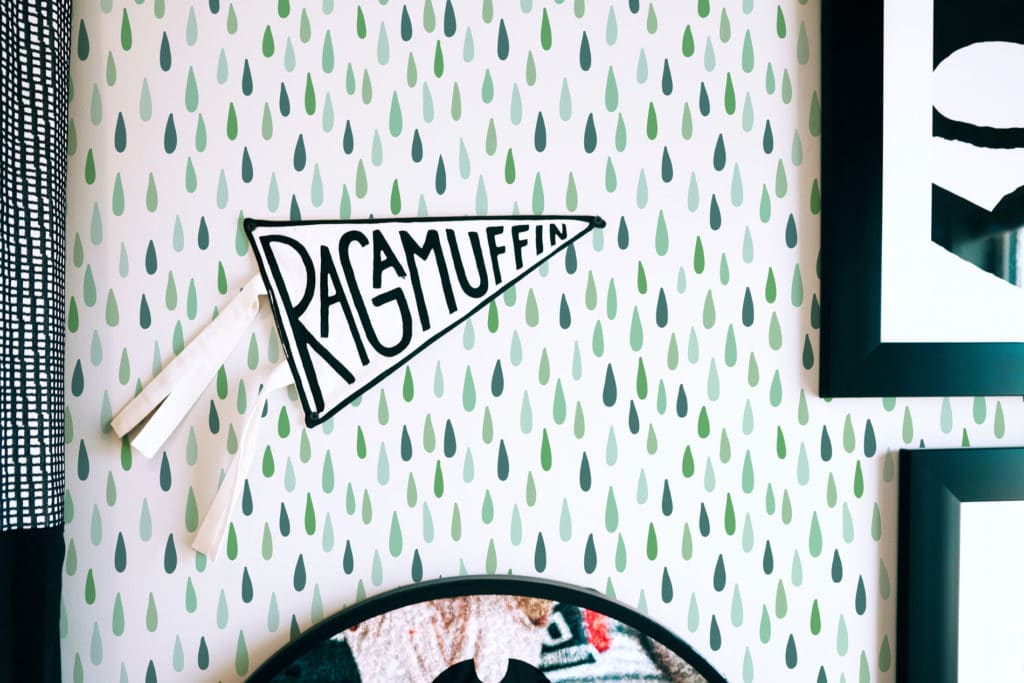 Green is a color that's easy on the eyes. It's also associated with having a calming effect. Sometimes it's hard to stay focused on homework after a long day of lessons and after-school activities, and that's where a pattern such as this minimalist green drops wallpaper is helpful! ! Apply it to the wall where your child has their desk, and add a cork board for the perfect setup!
Yellow dots wallpaper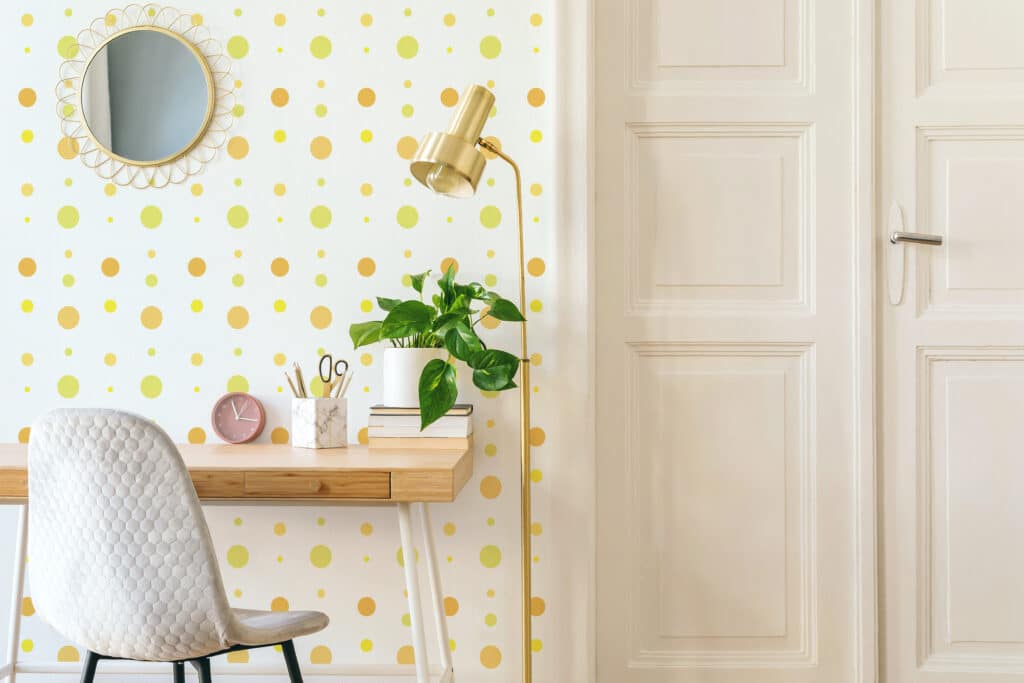 Adding a little bit of yellow to the interior is the perfect way to infuse your kid's room with positivity. Yellow is an instant energy booster, and we all know that learning requires a lot of energy. Nevertheless, yellow tones also stimulate creativity, which will help contribute to the formation of new and exciting ideas. If your kids are sharing a room, our yellow dots wallpaper is a great choice since it's a gender-neutral design and would lift up anyone's mood in a second!
Multicolor shapes wallpaper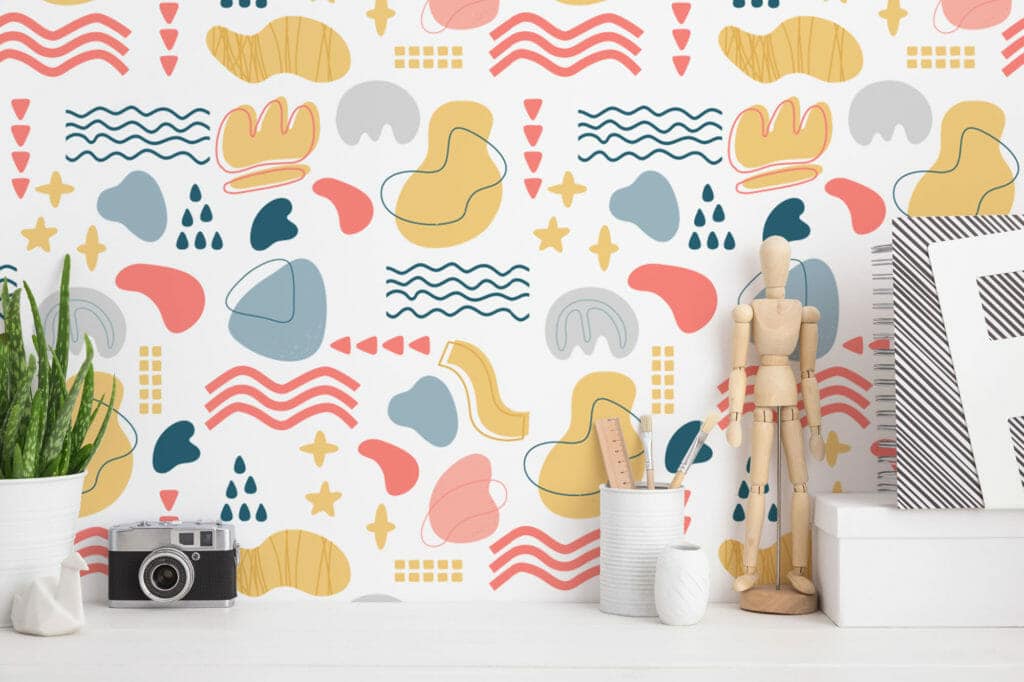 Last, but not least, we've come to one of our favorite patterns – the multicolor shapes wallpaper. Various geometric shapes and a mix of colors will certainly attract curious little minds, and encourage them to explore and learn more. This wallpaper has just the right amount of detail to make it stand out without being too much.
Keep in mind that choosing a wallpaper design is not just about the color, but also the intensity of the color. For example, a light green color has a calming effect, but a neon green color would probably be more distracting. Peel and stick wallpaper makes it easy for you to experiment with different patterns and colors, finding the one that makes the perfect study space for your child!
Loving the content on our 'Fancy Walls' blog?
Sign up to our free, monthly newsletter! You'll hear about our latest wallpaper designs, and the most recent design trends!