Keeping up with the latest trends can be challenging since they're constantly changing and evolving. Some trends stick around for a short time, while others last for a while until the next big thing comes along. However, when we're talking about patterns and styles, there are some classics that are always fresh and popular, with our beloved retro style being one of them.
A brief history of the retro style
Retro style in interior design draws inspiration from the past, particularly from the time between the 1950s to the 1970s. Bold colors, geometric patterns, and playful shapes are some of the key elements of this style. More contemporary design styles came into the picture in the early '80s, leaving retro in the back seat (for a while).
What does retro actually mean?
According to Merriam-Webster, retro means "fashionably nostalgic or old-fashioned", and we couldn't agree more. A little bit of nostalgia that's wrapped in bold and vibrant colors that will make any space feel more alive. Retro wallpaper is a great way of adding mid-century modern vibes to your interior, so let's take a closer look at 3 retro designs that will elevate your interior in no time!
Retro stripes wallpaper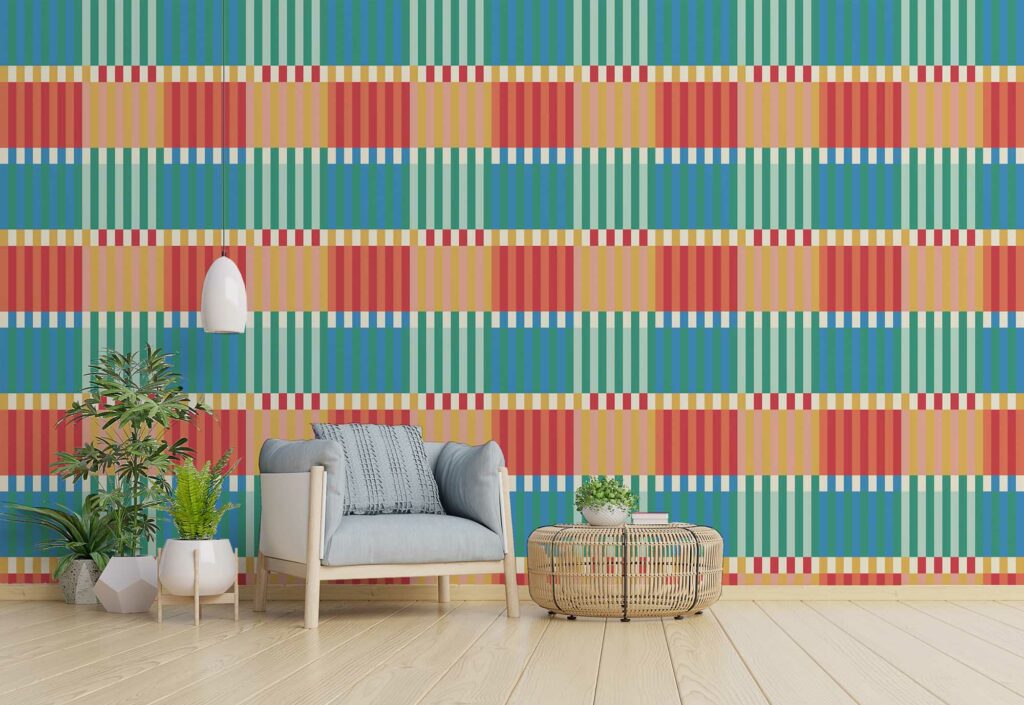 In the '70s, stripes were a must-have and could be seen in many homes. Striped patterns are not only practical but they also look good. They're often used to create an optical illusion that makes the space appear bigger. Vertical stripes will add more height to the room, and topped off with a mix of vibrant colors will make it super cozy too! This retro stripes wallpaper is a well-balanced mix of colors and patterns that will seamlessly blend into your interior. Make sure to check out our Vintage Voyage wallpaper collection to see other cool patterns!
Green pastel retro wallpaper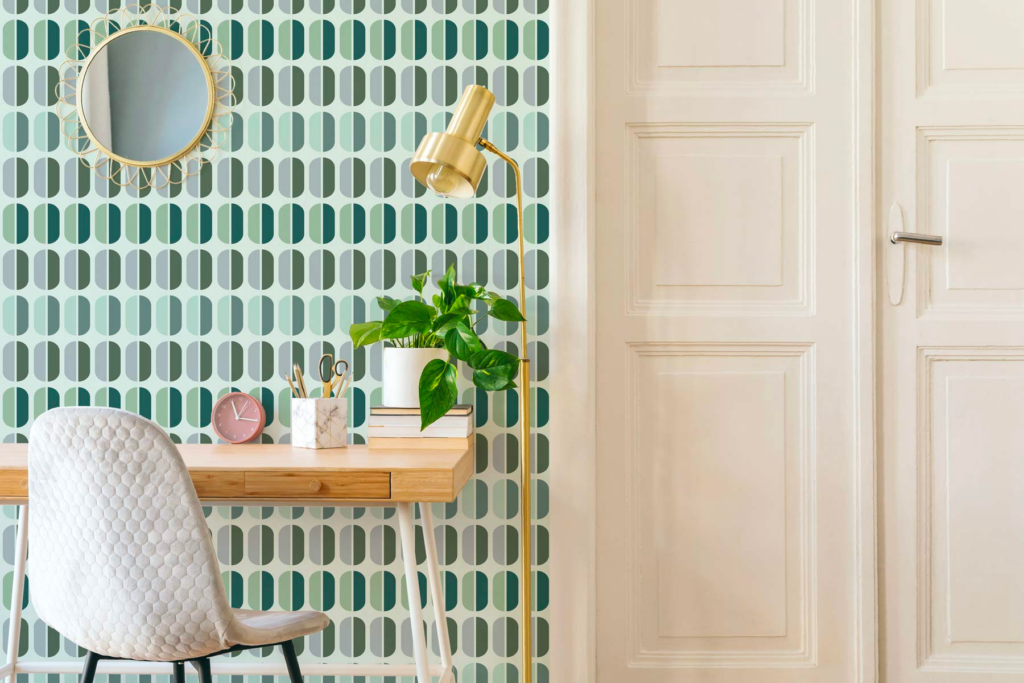 What's not to love about pastels, right? Pastel tones are perfect if you're looking to add some color to your space, but don't want it to be too bright and flashy. Green, similarly to yellow, has always been one of the most commonly used colors in retro designs. This green pastel retro wallpaper is such a pleasure to look at – every detail starting from the seamless circle pattern to different shades of green make it a piece of art.
Groovy retro wallpaper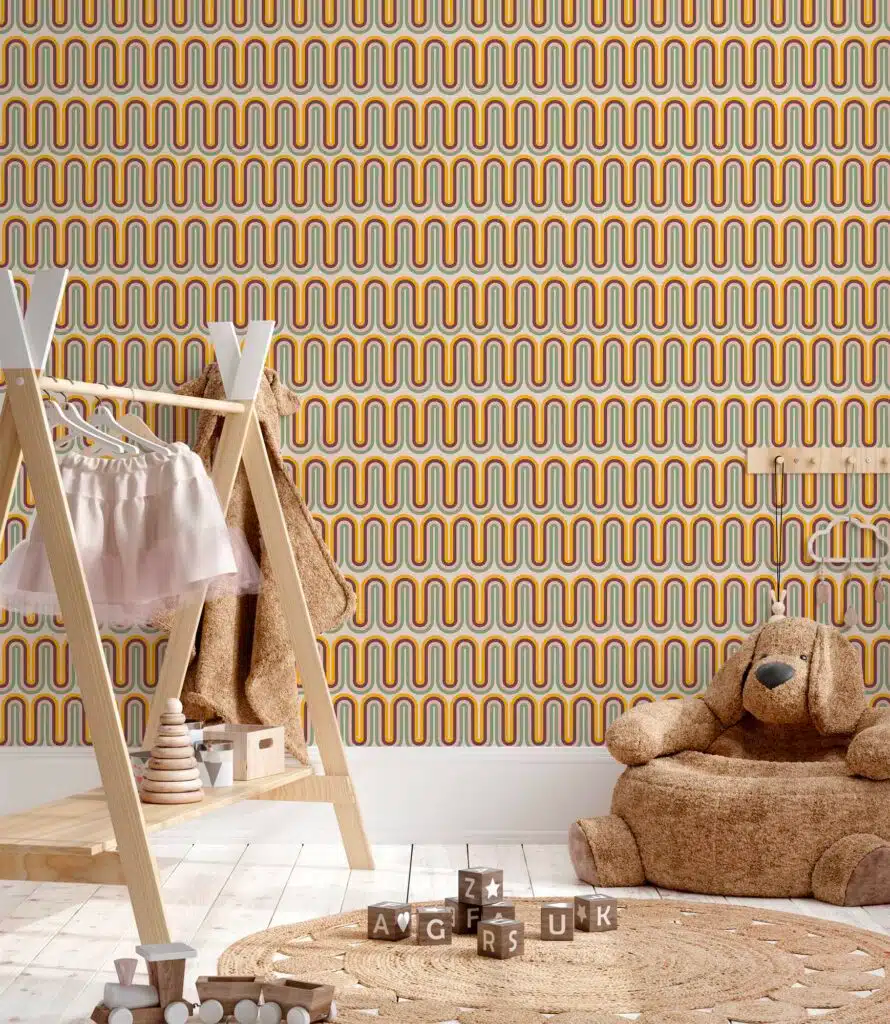 Looking for decorating ideas for a kid's room? We've got a pretty good one right here! This groovy retro wallpaper would be a great addition to a gender-neutral nursery or kid's room that's full of life and adventure. Even if the furniture and decor change over time as your child grows, this pattern works like a universal canvas that can be mixed and matched with different interior elements.
The popularity of retro patterns is likely to continue as people look for more unique and eye-catching ways to add character to their space. No matter what type of room you're planning to decorate and the scope of your project, our retro wallpaper collection has plenty of interesting and fun designs to choose from.
Loving the content on our 'Fancy Walls' blog?
Sign up to our free, monthly newsletter! You'll hear about our latest wallpaper designs, and the most recent design trends!