Just like every year, 2022 came with its challenges. However, if there was one thing that kept us going and motivated us to create new, fun wallpaper designs, it was receiving reviews and photos from our customers. From stunning accent walls to bathroom updates, every makeover was beautiful and unique in its own way. The pictures we received throughout the year proved that wallpaper is such a versatile decor and can be used in many different ways. The same pattern can create so many different looks! While we're in love with each and every one of the reviews we've received, we picked our top 5 favorite customer photos from 2022 to share with you!
The most colorful accent wall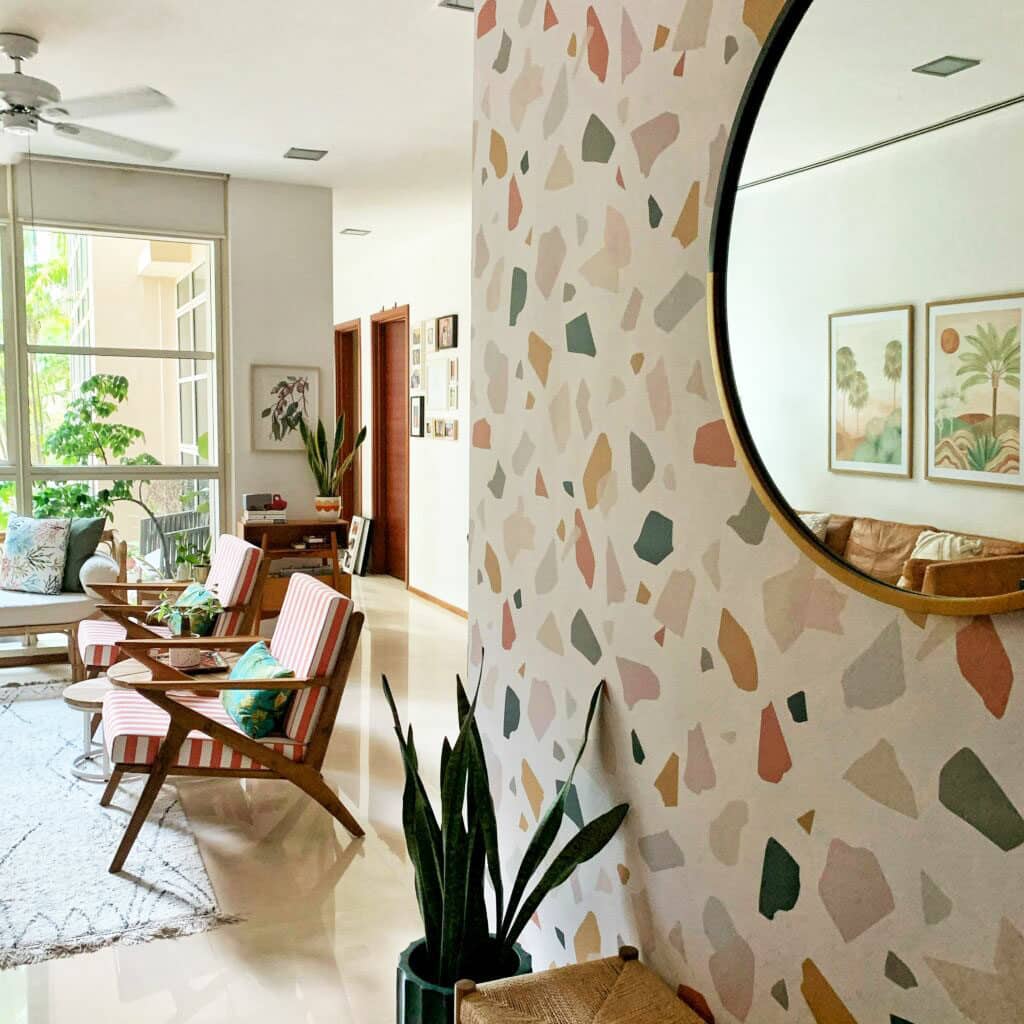 When you're creating an accent wall, it instantly changes the whole look of the room and often becomes the center of attention. The best thing is that you don't need a huge wall to achieve that – even if you use only a couple of wallpaper sheets, the result goes a long way. We were so excited to see how our customer upgraded her living room with this Boho terrazzo wallpaper. It perfectly complements the rest of the interior and seamlessly blends in with the furniture and decor. It's a match made in heaven if you ask us!
The coziest bathroom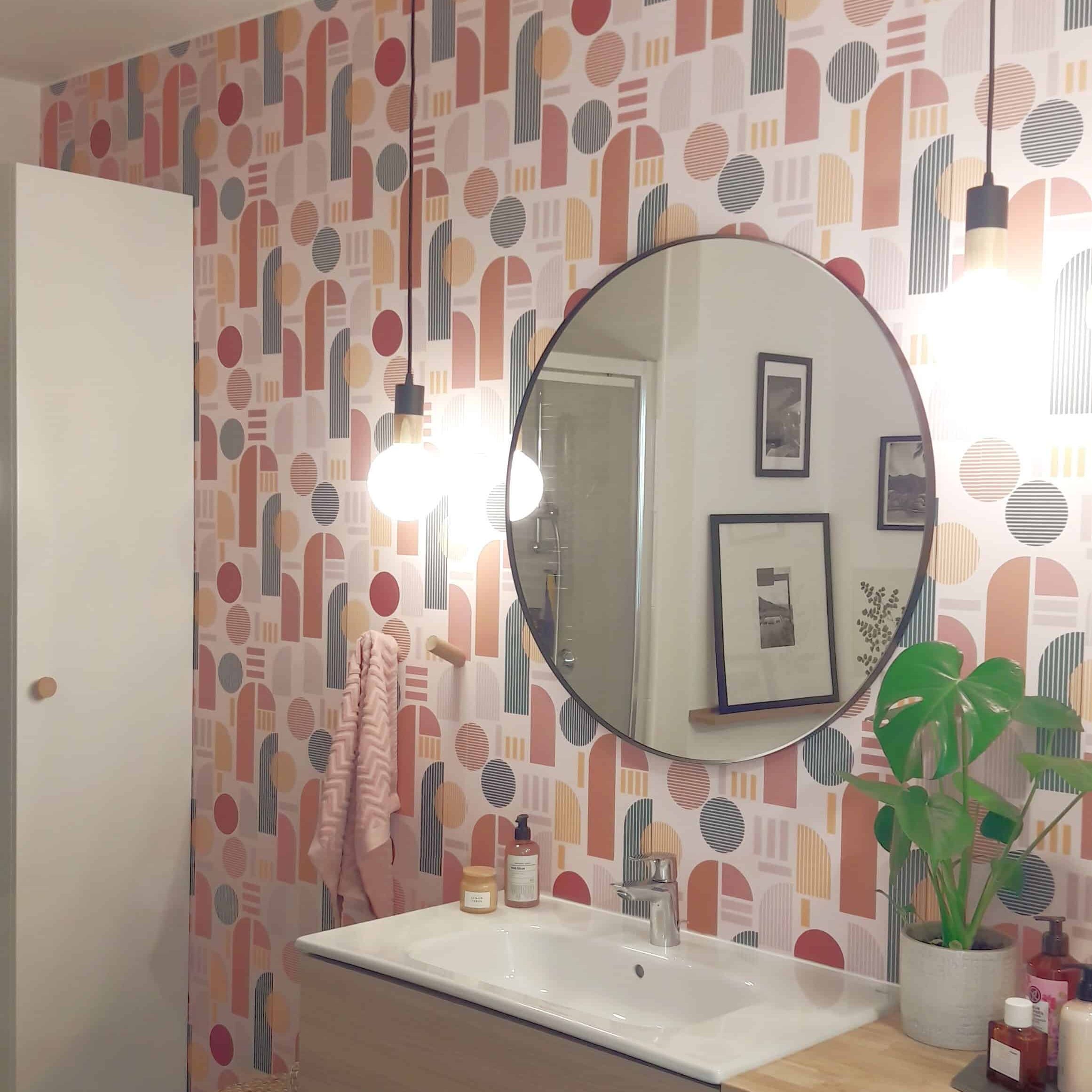 Bathrooms are often overlooked when it comes to interior design and decorating. Although it is a functional space, it deserves the same kind of attention and appreciation as the rest of the rooms in your home. We've seen many stunning bathroom makeovers throughout this year, but this one really stood out to us because of how well the light boho arch wallpaper ties together the whole look. Geometric patterns are a classic that fit within most interiors, and the splash of color makes the bathroom feel so lively and warm. We think Athina said it best herself: "The wallpaper design defined the whole vibe of the room! I love it!". And we certainly love it too!
The cleanest laundry room look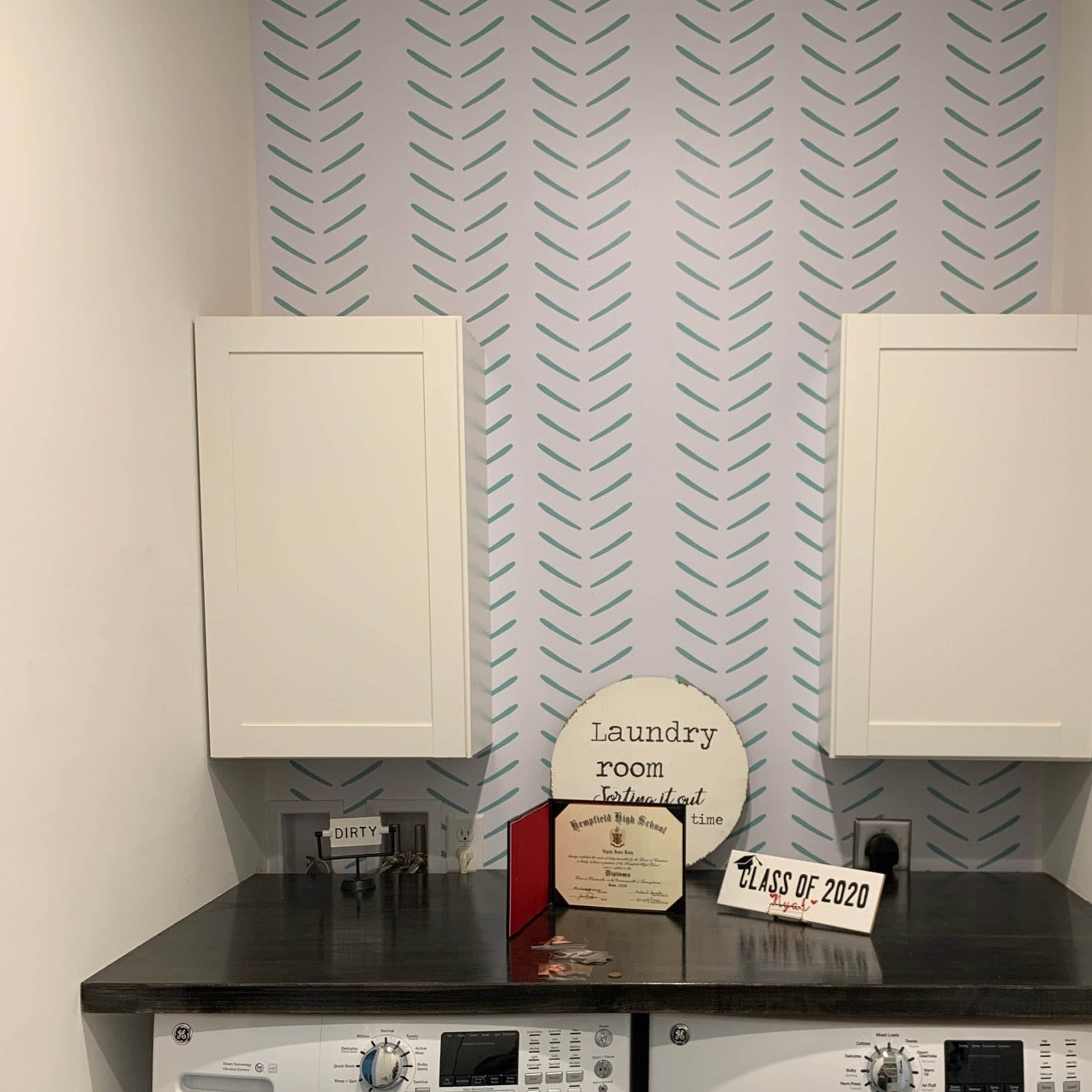 Doing your laundry with a view? You bet! We've seen quite a few laundry room makeovers this year, and it's safe to say that doing laundry has never looked this good. This aesthetic herringbone wallpaper makeover is one of our favorites. The bright herringbone pattern makes this laundry room look bigger and brighter, and definitely adds a cozy feel to it.
P.S. – this is one of the many patterns that have color customization options.
The most aesthetic bedroom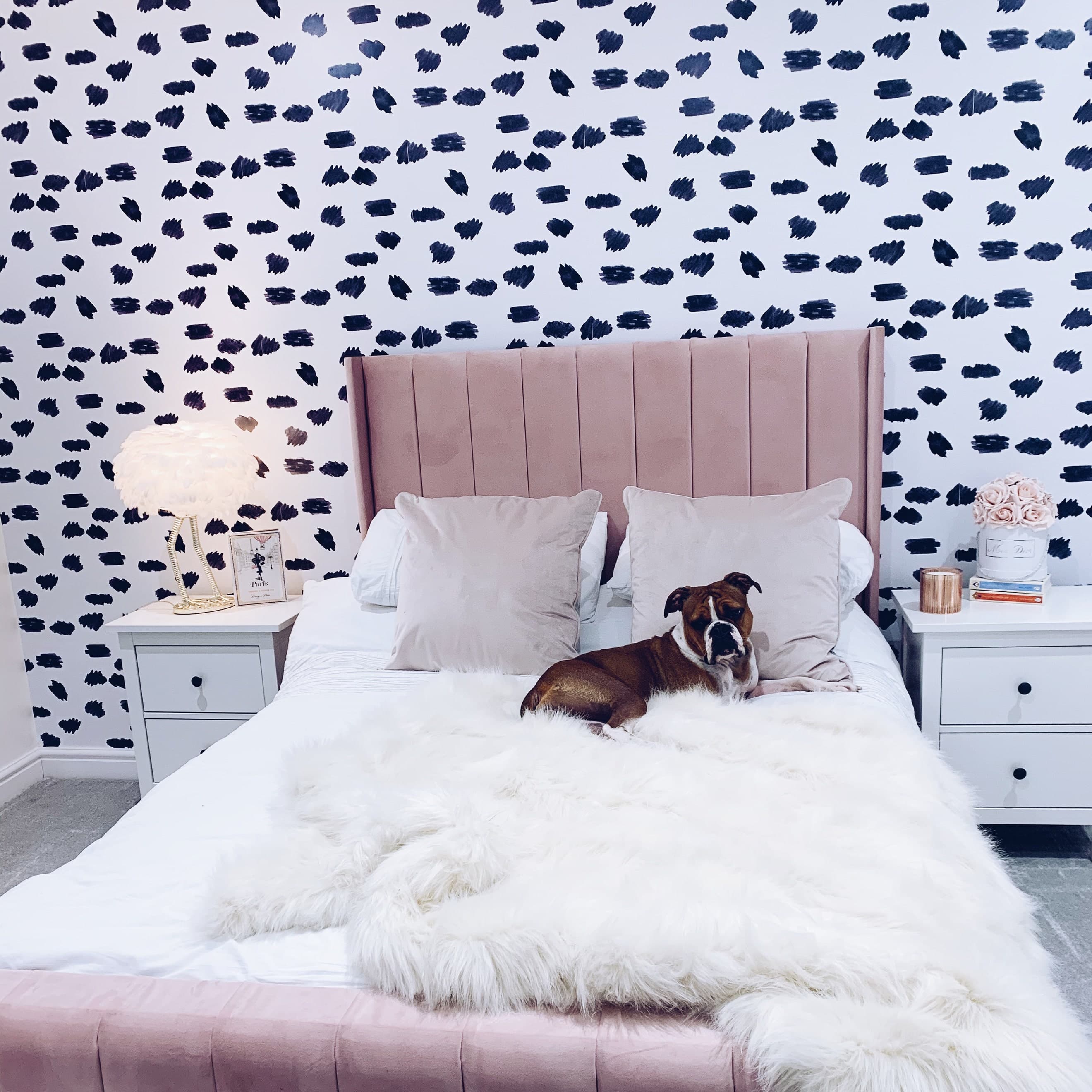 Talk about aesthetics, right? As firm believers in colorful patterns, we have to admit that black-and-white designs have a special place in our hearts. This watercolor marks wallpaper looks absolutely stunning and combines perfectly with the feminine bedding and decor in our customer Charlotte's bedroom. Creating an accent wall behind your bed's headboard is a fantastic idea – you see the pattern every time you enter the room, but don't get tired of it when laying down in your bed. It's a win-win situation!
The sweetest hallway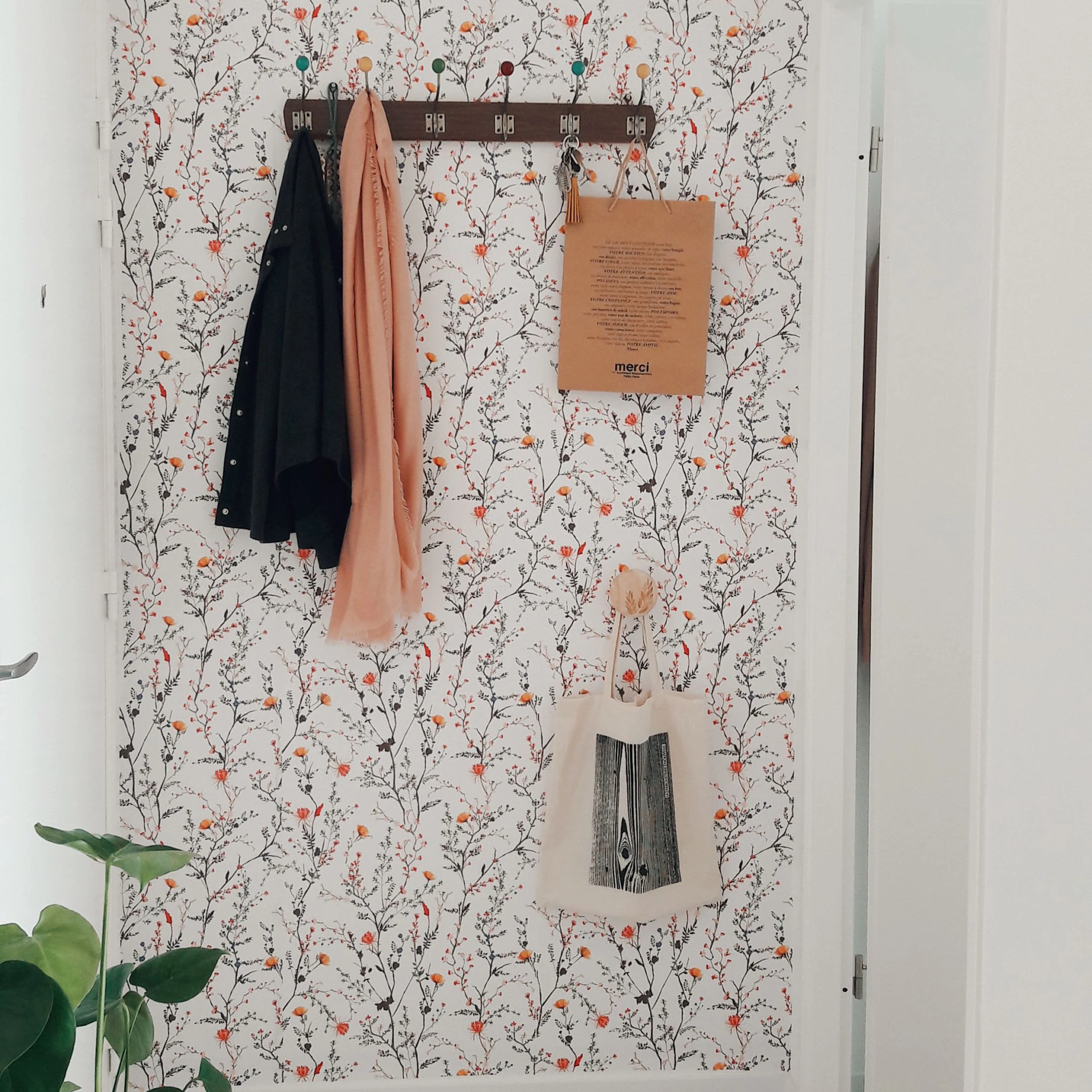 Last, but not least, we want to highlight this amazing hallway wallpaper makeover. Floral patterns come in many different styles and colors, and they're considered to be one of the most timeless patterns. Imagine coming home to this beautiful hallway – it's like having your own personal meadow welcome you home all year long! Our wildflower wallpaper pattern makes a great accent wall, and we're sure the lively color palette would lighten up any room.
We want to thank every one of our customers for sharing their feedback and giving us a preview of their new interiors throughout 2022. Every home is unique and has its own character. We're thrilled to be a part of making that character show and adding some life and color to so many homes worldwide.
We've got some exciting ideas coming in 2023, so stay tuned! We'll be giving out nominations to our customers' reviews in different categories, e.g. most creative or most colorful makeover, so make sure to share your wallpaper projects with us.  Let's keep making our homes more colorful in 2023 and boycott boring walls together!
Loving the content on our 'Fancy Walls' blog?
Sign up to our free, monthly newsletter! You'll hear about our latest wallpaper designs, and the most recent design trends!