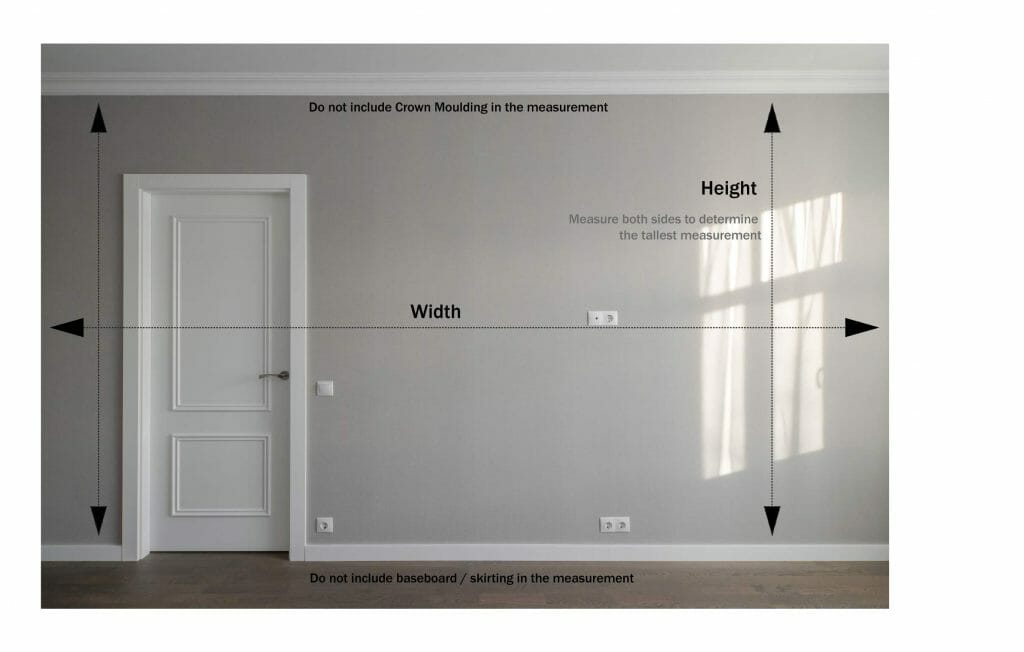 Unpasted wallpaper calculator
Enter your feature wall dimensions in centimeters, inches, or feet and calculate the amount of required unpasted wallpaper for your feature wall decoration. 

Please include doors and windows in the measured area of your feature wall!
Our traditional unpasted wallpaper is available in the following size options:
Width:
26 inches / 66cm
Height:
48inches / 122cm
96inches / 243.9cm
108inches / 274.3cm
120 inches / 305cm
In case you have multiple walls, enter measurements of each wall separately in the calculator!
Imperial units Metric system
Inches Feet
Enter
width
of the wall:
(1″ minimum)
Enter
height
of the wall:
(48″ minimum, 144″ maximum)
What is the next step to order your favorite wallpaper design on traditional unpasted wallpaper?
1. Send us a link to Fancy Walls wallpaper design you would like to purchase and specify the required wallpaper size and amount of panels.
2. We will provide a payment link so you can complete your order!
Looking for a peel and stick wallpaper? Use a peel and stick wallpaper calculator!