Non-Pasted wallpaper
Non-pasted wallpaper is a timeless and classic choice for those who seek to imbue their spaces with enduring elegance and high-quality aesthetics. With an assortment of over 2400 unique designs, our collection of non-paste wallpapers effortlessly harmonizes beauty, sustainability, and choice. Each design is printed on FSC-Mix certified, PVC-Free wallpaper material, ensuring your choice aligns with the principles of responsible forest management. Additionally, all our wallpapers are printed with GreenGuard Gold-certified inks, accentuating our commitment to your health and the environment.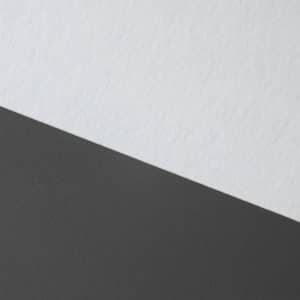 Experience Traditional Wallpaper Installation
The conventional, unpasted wallpapers offer a more traditional home decor approach. They come in a wide range of lengths, including 30″, 48″, 96″, 108″, 120″, and 144″, facilitating a customized fitting to your walls. Non-pasted wallpaper is the type of wallpaper that requires paste for application, allowing you to experience the traditional way of wallpaper installation. Moreover, the wallpaper removal process is conveniently strippable, making it easy to change when you refresh your interiors.
Design Sorting
Our sizable collection of Non-pasted wallpapers is readily accessible thanks to our practical sorting options: 'Sort by Color,' 'Sort by Style,' 'Sort by Pattern,' and 'Sort by Room.' These options are essential, allowing you to efficiently streamline your search from our broad spectrum of over 2400 unique designs. Suppose you're searching for a specific color, a style that mirrors your taste, a unique pattern, or a wallpaper that fits perfectly in a particular room. In that case, our sorting capabilities enhance your browsing experience, making pinpointing the ideal wallpaper that meets your requirements easy.
What is Non-Pasted Wallpaper?
So, what is non-pasted wallpaper? It's the ideal choice for those who appreciate the traditional method of applying wallpaper, offering a matte finish and high-resolution patterns that can enhance any residential or commercial space. This classic, unpasted wallpaper suits all spaces, including children's rooms, combining timeless aesthetics with sustainability and safety. Discover our exceptional collection of non-pasted wallpapers and redefine your space with style and responsibility.
Your Step-by-Step Guide to Purchasing Non-Pasted Wallpaper
Procuring your non-pasted wallpaper is a straightforward process that can be accomplished in four easy steps:
Step 1: Choose a Design Start by exploring our vast array of over 1900 unique patterns. Our designs are crafted from the beauty of nature and the world around us, ensuring a perfect fit for your stylistic preferences and the ambiance of your space.
Step 2: Measure Your Walls. After selecting a design, take precise measurements of your walls. Accurate measurements are essential for ensuring a perfect fit for your new wallpaper. It's always a good practice to measure twice for accuracy.
Step 3: Calculate Your Wallpaper Needs Once you have your measurements, you can calculate the amount of wallpaper required. You'll need to purchase the appropriate paste separately, as our non-pasted wallpapers require manual paste application.
Step 4: Add to Cart and Proceed to Checkout When you're happy with your selection, add your chosen non-pasted wallpaper to your cart. From there, simply proceed to checkout to complete your purchase. Ready to embark on a journey of traditional elegance with our non-pasted wallpapers? Get started today!
Looking for a hassle-free, renter-friendly decor solution? Discover the convenience of our Peel and Stick wallpapers here.