Non-Pasted wallpaper
Non-pasted wallpaper is a timeless and classic choice for those who seek to imbue their spaces with enduring elegance and high-quality aesthetics. With an assortment of over 2400 unique designs, our collection of non-paste wallpapers effortlessly harmonizes beauty, sustainability, and choice. Each design is printed on FSC-Mix certified, PVC-Free wallpaper material, ensuring your choice aligns with the principles of responsible forest management. Additionally, all our wallpapers are printed with GreenGuard Gold-certified inks, accentuating our commitment to your health and the environment.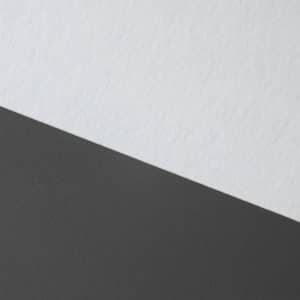 Experience Traditional Wallpaper Installation
The conventional, unpasted wallpapers offer a more traditional home decor approach. They come in a wide range of lengths, including 30″, 48″, 96″, 108″, 120″, and 144″, facilitating a customized fitting to your walls. Non-pasted wallpaper is the type of wallpaper that requires paste for application, allowing you to experience the traditional way of wallpaper installation. Moreover, the wallpaper removal process is conveniently strippable, making it easy to change when you refresh your interiors.
Design Sorting
Our sizable collection of Non-pasted wallpapers is readily accessible thanks to our practical sorting options: 'Sort by Color,' 'Sort by Style,' 'Sort by Pattern,' and 'Sort by Room.' These options are essential, allowing you to efficiently streamline your search from our broad spectrum of over 2400 unique designs. Suppose you're searching for a specific color, a style that mirrors your taste, a unique pattern, or a wallpaper that fits perfectly in a particular room. In that case, our sorting capabilities enhance your browsing experience, making pinpointing the ideal wallpaper that meets your requirements easy.
What is Non-Pasted Wallpaper?
So, what is non-pasted wallpaper? It's the ideal choice for those who appreciate the traditional method of applying wallpaper, offering a matte finish and high-resolution patterns that can enhance any residential or commercial space. This classic, unpasted wallpaper suits all spaces, including children's rooms, combining timeless aesthetics with sustainability and safety. Discover our exceptional collection of non-pasted wallpapers and redefine your space with style and responsibility.
Your Step-by-Step Guide to Purchasing Non-Pasted Wallpaper
Procuring your non-pasted wallpaper is a straightforward process that can be accomplished in four easy steps:
Step 1: Choose a Design Start by exploring our vast array of over 1900 unique patterns. Our designs are crafted from the beauty of nature and the world around us, ensuring a perfect fit for your stylistic preferences and the ambiance of your space.
Step 2: Measure Your Walls. After selecting a design, take precise measurements of your walls. Accurate measurements are essential for ensuring a perfect fit for your new wallpaper. It's always a good practice to measure twice for accuracy.
Step 3: Calculate Your Wallpaper Needs Once you have your measurements, you can calculate the amount of wallpaper required. You'll need to purchase the appropriate paste separately, as our non-pasted wallpapers require manual paste application.
Step 4: Add to Cart and Proceed to Checkout When you're happy with your selection, add your chosen non-pasted wallpaper to your cart. From there, simply proceed to checkout to complete your purchase. Ready to embark on a journey of traditional elegance with our non-pasted wallpapers? Get started today!
Looking for a hassle-free, renter-friendly decor solution? Discover the convenience of our Peel and Stick wallpapers here.
Fancy Walls non-pasted wallpaper main characteristics:
✔ FSC-MIX certified material
✔ GreenGuard Gold certified inks
✔ Traditional application – paste is required
✔ Matte finish and soft-touch feel
✔ PVC-free – safe for homes
✔ Classic materials with modern designs
✔ Large size samples available Non-Pasted 30″ x 20″
✓ FREE US Shipping
We offer non-pasted wallpaper in a variety of sizes and designs, which you can discover below. Meanwhile, if you'd like to find out more about unpasted wallpaper material, including instructions on how to hang it, scroll down to the bottom of the page to read some useful information about this type of wall decor!
Table of contents
Permanent or temporary
Our non-pasted wallpaper, also commonly known as traditional wallpaper, is a great solution for both temporary and permanent home upgrades. Unlike peel and stick wallpaper, installing unpasted wallpaper requires paste which can be bought at most DIY stores. The use of wallpaper mostly depends on your interior goals and the overall environment in which you're using the wallpaper. No matter if it's a seasonal accent wall upgrade or a long-awaited living room renovation, you'll have beautiful, long-lasting wall decor to enjoy. Whenever you get tired of it – remove it in one piece!
Wallpaper samples
Whether you're doing a minor home upgrade or preparing for a large-scale renovation, it's always a good idea to order a sample of your desired wallpaper pattern before making the final purchase. It's a rather small investment that will help you make a more informed decision and avoid costly mistakes when it comes to decorating your space. You'll be able to feel the texture and material of the wallpaper, as well as see how the design looks in your space in different lighting.
In order for you to have a more accurate idea of how the wallpaper fits in your interior design, we offer large samples – 19"x19". A larger sample will give you a better understanding of the style match, as well as give you a chance to try out its application. Can't wait to start your next home makeover? Ordering samples over $30 guarantees free express shipping, and you'll be able to start redecorating in no time!
Endless customization possibilities
Since every home and project is different, we offer various design customization options. Many of our designs have the possibility to customize pattern color, and you can do that manually by choosing another option in the "Pattern color" dropdown menu. Feel free to reach out to us if you wish to customize the color of a design without a "Pattern color" menu or adjust the background of your chosen design. You also have the possibility to change the scale of a pattern – all you have to do is ask!
Custom panel size
Our panel sizes are based on the most popular wall heights in the US, however, you can always request a custom panel length to fit your needs. Once you've measured the height of your walls, including elements such as door frames, light switches, and power outlets, contact us and request a custom panel length. You can always use our wallpaper calculator to see how many panels of wallpaper you need for your project.
Submit your own design
The customization possibilities are endless – you can even turn the wallpaper into your unique piece of art by submitting your own design. Best of all, there's no wall width or height limit, or minimum order value!
The process of pasting the wall
As previously mentioned, you'll need wallpaper paste to hang unpasted wallpaper. It's up to you what kind of wallpaper paste to use, however, we recommend using Roman PRO-880 Ultra Clear® for US customers, and the Henkel Metylan Direct® for EU customers. Other tools you want to have ready are level, brush or roller, smoothing tool with rounder corners, sponge or cloth, utility knife, and putty knife.
As you start the application process, use a brush or a roller to apply an even layer of the wallpaper paste, covering the area where the first two panels will go. Make sure not to add too much paste on the wall in advance as adhesives tend to dry out quickly. In case any paste gets on the design, wipe it off with a damp cloth or sponge as fast as possible. For the full application process described step by step, visit our FAQ page.
In case you're worried about the removal of the wallpaper when the time comes – don't be. One of the best things about our removable wallpaper is that whenever you feel like switching things up again, you can remove it in one piece, hassle-free! If you want to learn more about the other type of removable wallpaper we offer called peel and stick, check out this page.
Straight match wallpaper
All of Fancy Walls' wallpaper is sold in panels and there are 5 different sizes to choose from. You should pick the size that's the closest to the height of your walls (but not smaller than that). This way, you won't have tons of leftovers and it will be easier to hang the wallpaper without lots of excess material in your way.
The designs with patterns have a straight pattern match, meaning that the design matches seamlessly across horizontally adjacent panels.
Suitable for sensitive environments
We've made sure that our wallpaper is PVC-free and made from the best materials available – therefore safe for sensitive environments such as nurseries, kids' rooms, schools, and even hospitals. To break it down a little, PVC-free means free from polyvinyl chloride, which is one of the most commonly used types of plastics. Our non-pasted wallpaper is also FSC certified. FSC certification ensures that the materials used in producing the product come from responsibly managed forests that provide environmental, social, and economic benefits. You can read more about wallpaper materials. Additionally, our ECO-solvent inks assure that our wallpaper is rich in color and will make your walls stand out.
Wallpaper is not outdated
Although for some, wallpaper is an instant reminder of their grandma's house or an old, vintage cafe they once visited, it definitely isn't outdated. In fact, wallpaper has become a trend of its own in recent years. The variety of designs, patterns, textures, and materials gives interior design lovers the flexibility and freedom to make all their interior dreams come true. You can think of any time in history and find a design that will match that feeling. Classic wallpaper covered in a classic pattern such as art deco, florals, and stripes will complement any home in a beautiful, timeless manner.
Frequently asked questions